Will Smith Resigns From Film Academy Saying He 'Betrayed the Trust'
Actor Will Smith has resigned from the Academy of Motion Picture Arts and Sciences following widespread backlash after he assaulted Chris Rock during last week's Oscars.
A spokesperson for Smith issued the statement two days after the Academy initiated disciplinary proceedings against Smith for violations of the group's code of conduct.
"I will fully accept any and all consequences for my conduct. My actions at the 94th Academy Awards presentation were shocking, painful, and inexcusable," Smith said in the statement.
The actor acknowledged that his outburst overshadowed the achievement of other winners at the award ceremony. Many fans on social media complained that "the slap" took away the limelight for actors like Samuel L. Jackson who received his first Oscar for lifetime achievement after starring in more than 150 films over the course of his career.
"I deprived other nominees and winners of their opportunity to celebrate and be celebrated for their extraordinary work," Smith's statement said. "I am heartbroken. I want to put the focus back on those who deserve attention for their achievements and allow the Academy to get back to the incredible work it does to support creativity and artistry in film."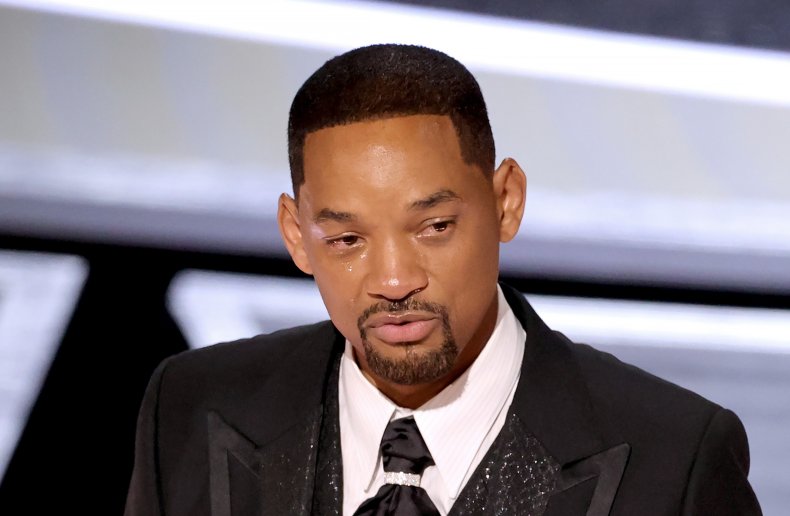 The Academy announced on Wednesday that Smith was asked to leave the event after assaulting Rock onstage.
"Things unfolded in a way we could not have anticipated," the Academy said. "While we would like to clarify that Mr. Smith was asked to leave the ceremony and refused, we also recognize we could have handled the situation differently."
While Smith's disciplinary proceedings were underway, the Academy said consequences could include suspension, expulsion or other sanctions from the organization.
A representative with the Academy said Smith would have the opportunity to defend himself from repercussions in the form of a written response before the board meets again on April 18.
It appears that Smith has declined the Academy's offer.
The controversy began at the 94th Academy Awards after Rock made a joke about Smith's wife, Jada Pinkett Smith. Rocked joked that Pinkett Smith's short haircut, which is due to the medical condition alopecia, resembled Demi Moore's in G.I. Jane.
Smith got up from his seat, met Rock onstage and slapped him across the face. Smith then returned to his seat and yelled, "Keep my wife's name out your f**king mouth."
Oscars producer Will Packer, in an interview on Good Morning America, said officers with the Los Angeles Police Department were ready to arrest Smith that night.
"They were saying, you know, this is battery was the word they use in that moment," Packer said. "They said we will go get him; we are prepared. We're prepared to get him right now."
Packer said Rock was very adamant about not pressing charges and was even dismissive toward the officers.
For the first time since the incident, Rock broke his silence on Wednesday addressing a crowd at his sold-out comedy show in Boston, Massachusetts.
"I had written a whole show before this weekend. I'm still processing what happened, so at some point, I'll talk about that s**t," Rock said. "It'll be serious. It'll be funny."
Newsweek has reached out to Smith's representative for comment.