Will There Be a Second Stimulus Check Before Christmas? $600 Payments Included in New Package
Legislators reached an agreement on a bipartisan, bicameral relief package on Sunday, and unlike a previous version, this one includes another round of stimulus checks. But with only days until Christmas, people won't see a payment before the holiday.
If Congress passes the $908 billion package and President Donald Trump signs it, eligible individuals will receive $600. The second round of payments being half of what the first round was is no surprise, as legislators only had about half the funding available to them to use for the direct payments.
Stimulus checks weren't included in the original package because of financial constraints, according to Senator Joe Manchin. At the time, including stimulus checks in the $908 billion package would have meant sacrificing unemployment assistance, something Democrats weren't willing to do.
However, when legislators agreed to take state and local aid out of the package, it freed up $160 billion that could be used for direct payments.
Assuming Congress passes the package on Monday, as legislators expect to happen, there's enough time for some people to receive payments before the end of the year. In August, Treasury Secretary Steve Mnuchin said if Congress passed a package on a Monday, he could start sending payments out the following week and 50 million people could see funds deposited into their direct accounts "really quickly."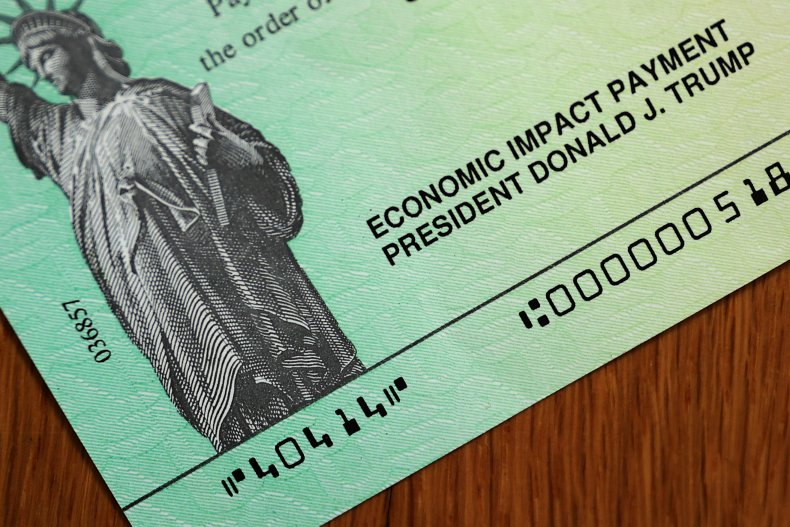 According to Mnuchin's timeline, he would need at least seven days to start sending payments out. So, unless he can push them out faster than his original timeline, the Treasury Department won't have enough time between the bill's passage and Christmas on Friday to start putting payments into people's accounts.
On Monday, Mnuchin held to that August timeline, telling CNBC's Squawk on the Street that they'll be sending out payments via direct deposit "the beginning of next week."
"People are going to see this money the beginning of next week. So it's very fast. It's money that gets recirculated in the economy, so people go out and spend this money and that helps small business. That helps getting more people back to work."
Eligible dependent children will also receive $600, an increase from the $500 outlined in the CARES Act. An eligible family of four is set to receive $2,400.
Senators Josh Hawley and Bernie Sanders were leading voices on including stimulus checks in another round of relief. They introduced an amendment calling for another round of $1,200 payments for individuals and $500 payments for eligible children. Both senators pushed Congress to pass legislation with direct payments before leaving for Christmas, and Hawley said he wouldn't support a relief package that didn't include stimulus checks.
"Why would the government give hundreds of billions of dollars to big business or to the government or to other entities and not give it to working families that need it the most? That makes no sense," Hawley said. "The working people of this country need somebody to stand up and say, 'They need relief,' and that's what I'm going to do."
On the Senate floor, Hawley called the new round of relief a "step in the right direction" but pushed for additional relief because the amount of the second direct payments are "hardly adequate."
President Donald Trump has said he would sign off on a standalone bill for stimulus checks and has called for legislators to come together for another round of relief.
"Why isn't Congress giving our people a Stimulus Bill? It wasn't their fault, it was the fault of China. GET IT DONE, and give them more money in direct payments," Trump posted on Twitter on Sunday before the agreement was reached.
Newsweek reached out to the White House for comment on the latest package but did not receive a response in time for publication.
While it took months to get another round of direct payments to Americans, it's possible there could be a third round. On Sunday, Senate Minority Leader Chuck Schumer blamed the Republican Senate and Trump for being the "number one reason we didn't get the bill we needed." Once President-elect Joe Biden takes office, Schumer said, he'll "focus on the American people," possibly providing $1,200 checks instead of $600.