Will There Be a Second Stimulus Check From the IRS? Everything We Know So Far
House Democrats unveiled on Tuesday a massive new economic relief proposal that would include a second round of direct payments to most Americans, along with other initiatives that would total more than $3 trillion.
In March, the more than $2 trillion Coronavirus Aid, Relief and Economic Security Act (CARES) passed with broad bipartisan support. A key part of that unprecedented legislation was direct payments of up to $1,200 sent by the IRS to the majority of Americans.
Now, as unemployment has surged and the economy has tanked further, Democrats aim to send more direct payments to Americans. But this time, leading Republicans have balked at the idea of quickly passing another multitrillion-dollar spending package. President Donald Trump, however, has suggested the payments are under discussion.
"There are those who said let's just pause," House Speaker Nancy Pelosi, a California Democrat, said during brief remarks about the new relief package on Tuesday. "But the families who are suffering know that hunger doesn't take a pause. The rent doesn't take a pause. The bills don't take a pause. The hardship of losing a job or tragically losing a loved one doesn't take a pause."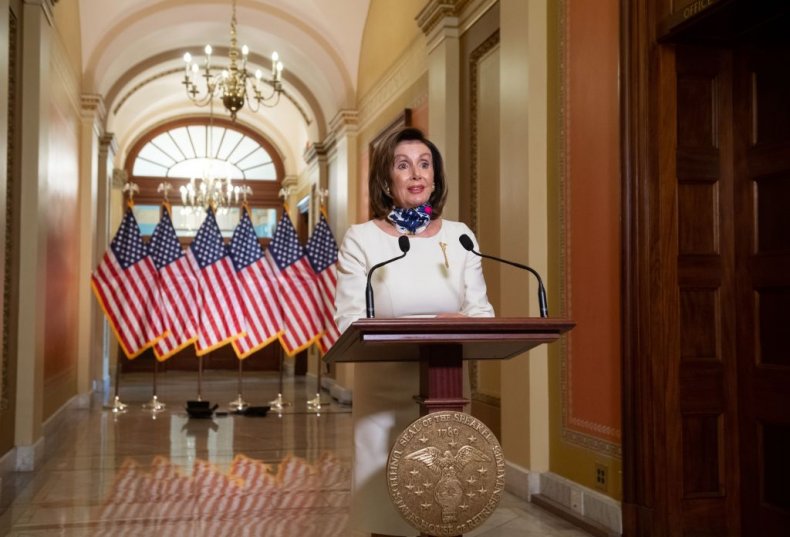 Under the proposed Health and Economic Recovery Omnibus Emergency Solutions (HEROES) Act, House Democrats have laid out a plan for another round of direct payments, similar to the CARES Act. Like the previous round of payments, individual tax filers could receive up to $1,200, while joint filers could get up to $2,400.
However, in the new Democratic proposal, each dependent child (capped at three total) would also be eligible for $1,200, an increase from the $500 made available per dependent in the CARES Act. This means a family with two parents and three children could receive up to $6,000.
Like the previous payments, the amount paid out would begin decreasing for individuals earning above $75,000 a year, or couples earning a combined income of more than $150,000. Additionally, individuals earning more than $99,000 annually would not receive any payment. Joint filers would be ineligible if they earned a combined income of more than $198,000 annually.
Democrats in the Senate have put forward a more ambitious proposal that would send $2,000 per month to Americans as long as the coronavirus crisis continues. The legislative proposal was put forward by Senators Kamala Harris of California, Bernie Sanders of Vermont (an independent who caucuses with the Democrats) and Ed Markey of Massachusetts.
Their proposal would give $2,000 per month for the duration of the pandemic to individuals earning up to $120,000 annually. The plan would also be retroactive, going back to March.
Trump has suggested publicly that he's open to the idea of sending more direct payments to Americans. "There is talk about something happening and we'll see what— what's going on," he said May 7.
Asked Monday by reporters about more direct payments, the president again suggested that could happen.
"We're talking about that with a number of different people," Trump said. "I want to see a payroll tax cut. I want to see various things, but we're talking about that. We're negotiating with the Democrats. We'll see what happens."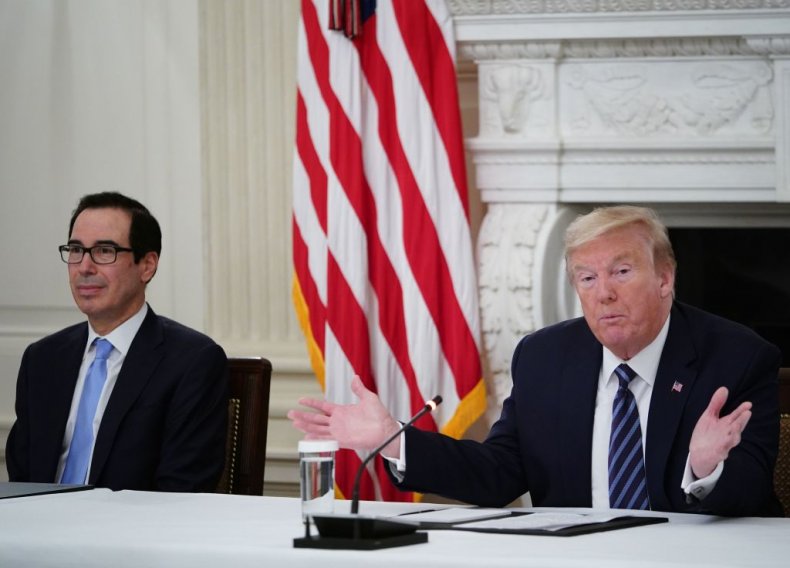 The president has been pushing for a payroll tax cut since March. But Democrats have largely dismissed the idea, while Republicans have responded coolly to the proposal. As for the proposed $3 trillion HEROES Act, GOP leaders in the Senate have suggested it's dead on arrival.
"That will not pass. It's not going to be supported," GOP Senator John Barrasso of Wyoming, who chairs the Senate Republican Conference, said Tuesday.
Senate Majority Leader Mitch McConnell, a Kentucky Republican, has repeatedly urged caution when it comes to passing further relief legislation, expressing concern about the long-term impact on the budget. However, the GOP lawmaker has suggested some targeted legislation could pass with bipartisan support.
"I'm in discussion, we all are, with the administration. If we reach a decision along with the administration to move to another phase [of relief legislation], that'll be the time to interact with the Democrats," McConnell told reporters on Tuesday.