Neither of the two competing stimulus proposals introduced this week includes a second round of stimulus checks. However, President-elect Joe Biden has said that $1,200 direct payments "may still be in play."
The first is a $908 billion bipartisan congressional plan introduced by a coalition of Republican and Democratic senators as a middle-of-the-road compromise that's less than half of the Democrats' latest demand of $2.2 trillion and nearly double the $500 billion "targeted" package proposed by Senate Majority Leader Mitch McConnell. The proposed bill includes an extra $300 per week in unemployment benefits; $160 billion for state and local governments; and nearly $290 billion in aid for small businesses through the Paycheck Protection Program.
Democratic leaders—including Biden, House Speaker Nancy Pelosi, and Senate Minority Leader Chuck Schumer—have backed the plan. But McConnell quickly rejected the proposal, unveiling on Tuesday a slightly tweaked, $550 billion version of his previous proposal that has already been blocked twice this summer.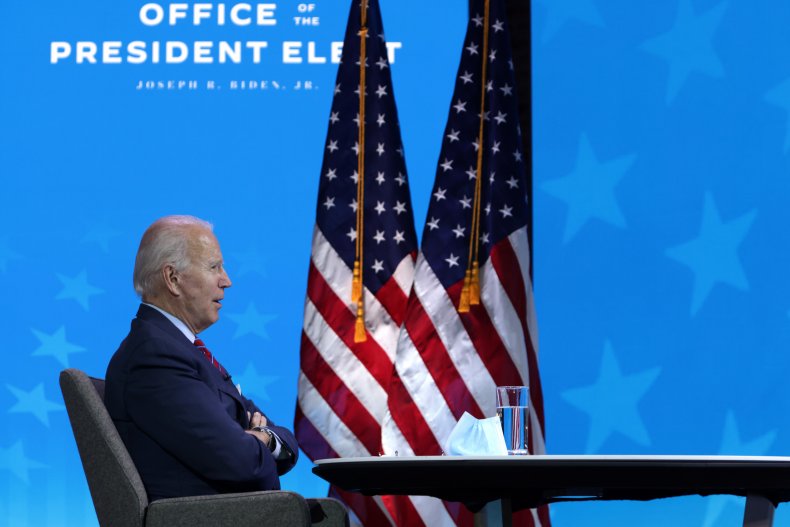 The lack of a $1,200 direct payment attached to either plans has resulted in opposition to both among lawmakers from both sides of the political aisle. Democratic Congresswoman Alexandria Ocasio-Cortez, independent Senator Bernie Sanders, and Republican Senator Josh Hawley have said they wouldn't support the $908 billion proposal unless it included a second stimulus check.
"COVID relief needs to directly help everyday people. People need stimulus checks & UI," Ocasio-Cortez tweeted Thursday.
"I will gladly work w/ @AOC and anyone else who wants to help working families. Families and working people in need should be the FIRST consideration in COVID relief, not last," Hawley tweeted.
Biden is still pushing for the bipartisan proposal. But on Friday, the president-elect said: "I think it would be better if they have the $1,200 and I understand that may be still in play." He called the $908 billion proposal "immediately needed" and a "down payment" that would be followed up by more stimulus in the near future.
In August, Treasury Secretary Steve Mnuchin indicated that the government would be able to get out tens of millions of direct payments within weeks of a bill passing.
The deadline to pass the next federal budget falls on December 11, and Democrats want to seize on that window to approve a stimulus package. If a bill with checks is negotiated before that date, then some Americans could start receiving $1,200 checks by the end of year.
Throughout the past five months of negotiations, additional direct payments have been proposed by Democrats and Republicans. However, not every commonality would make it onto a smaller deal, if Congress decides to go with a piecemeal approach first.
But both parties are still in disagreement with significant differences. While it's possible that a relief deal could pass before the Senate adjourns on December 18, that agreement would likely not include checks.
Newsweek reached out to Pelosi and McConnell's offices for further comment.