Will Trump Attack North Korea? CIA Preparing 'a Range of Options' for President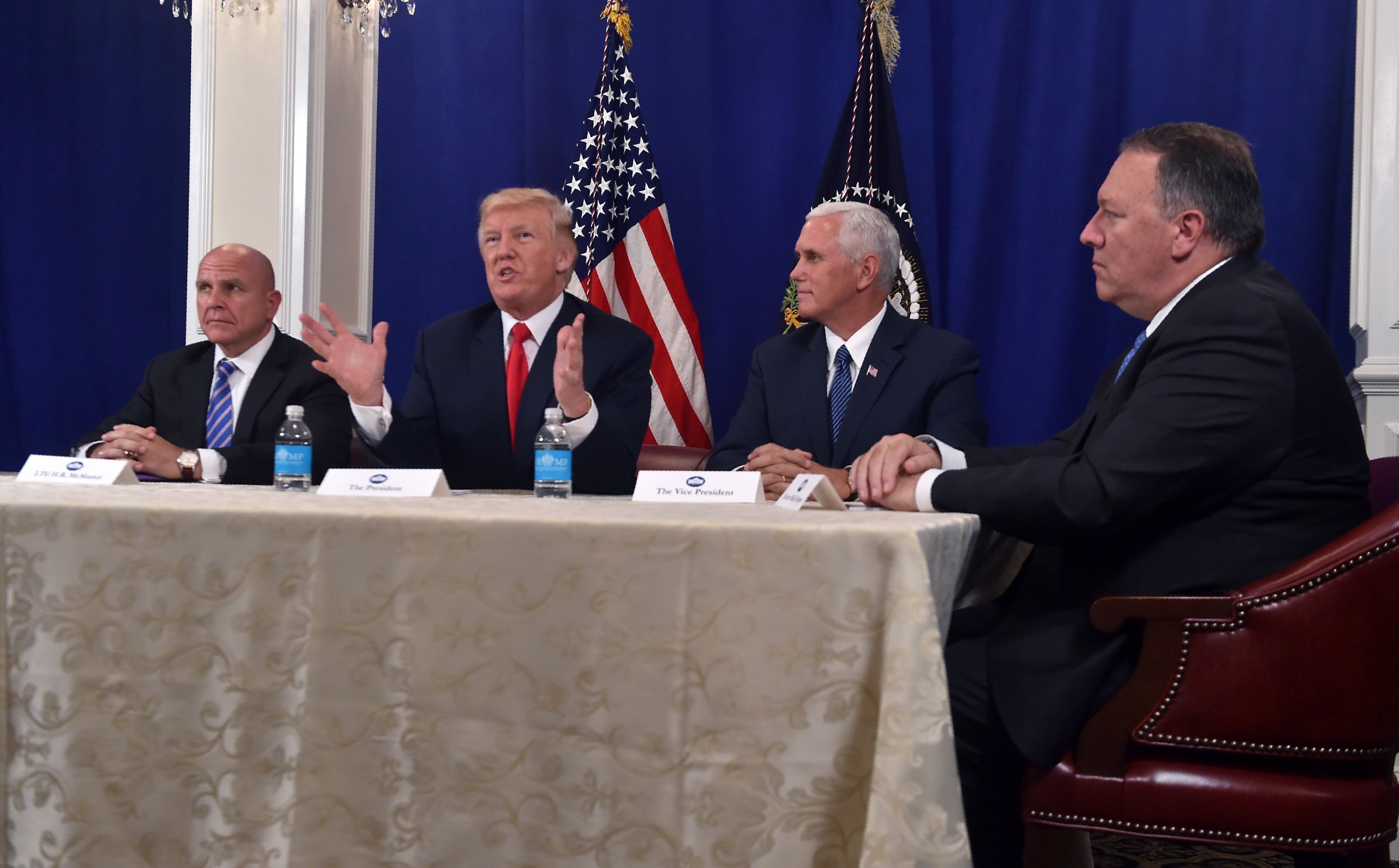 The CIA is preparing "a range of options" for President Donald Trump to deal with North Korea, the latest indication that the White House could order a strike against the rogue regime.
Related: U.S. Attacking North Korea Would Be 'Like Trying to Get Rid of Allah,' Retired South Korean General Says
CIA Director Mike Pompeo said on Tuesday he would not address "the capacity or the wisdom of a preemptive strike" before an audience at the conservative American Enterprise Institute, but said the agency is working to provide Trump with fully informed choices spanning from diplomacy to war.
"We're working to prepare a series of options to make sure that we can deliver a range of things so the president will have the full suite of possibilities. The president is intent on delivering this solution through diplomatic means," said Pompeo, according to the Daily Beast.
"We are equally at the same time ensuring that if we conclude that is not possible, that we present the president a range of options to achieve what is his stated intention," Pompeo added, explaining that the goal is to "denuclearize permanently" North Korea.
A limited strike by the U.S. against North Korea could ignite a nuclear war, experts have warned.
Pompeo said the intent is to close out the possibility of warfare and that "from an intelligence perspective, we're trying to ensure that all the various options that the president might want to consider are fully informed, that we understand what's really going on and the risks associated with each of those decisions as best we can identify them for him."
Tensions on the Korean Peninsula were escalating until the U.S. recently halted military drills in the area ahead of the PyeongChang Winter Olympics next month. Trump encouraged North Korea to participate in the games and South Korean President Moon Jae-in framed it as an opportunity for diplomacy.
But according to the Daily Beast, there is widespread fear that the Olympics will merely represent a pause before a confrontation between Trump and North Korean leader Kim Jong Un.