Will Trump Have His Military Parade in D.C.? The Pentagon Sounds Unsure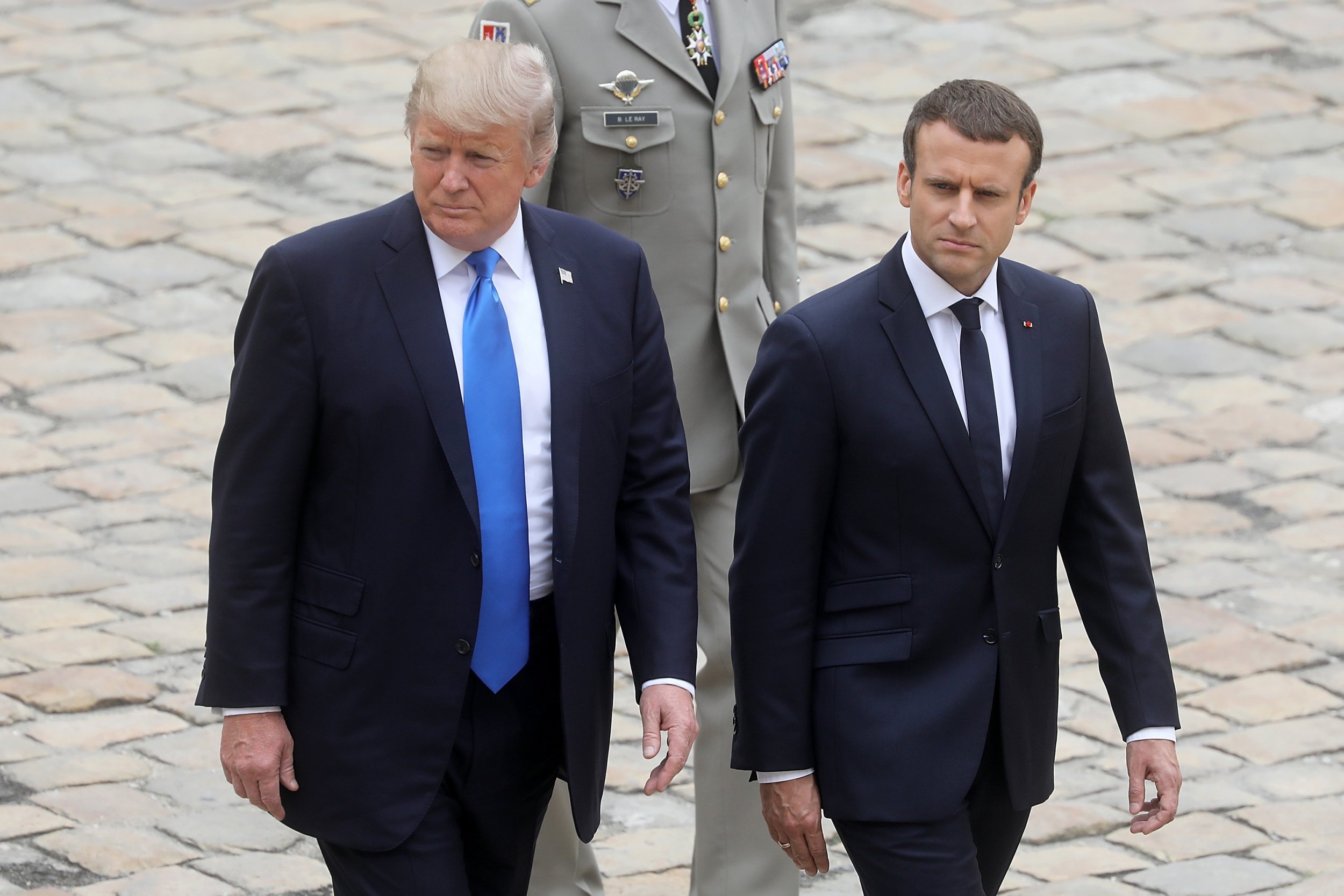 President Donald Trump may be eager for a military parade to showcase the most potent armed forces in the world but according to the Pentagon it could be staged somewhere outside Washington D.C.
Trump is reported to have instructed the military to organize a tribute to U.S. forces and veterans, inspired by the Bastille Day parade that crossed through the heart of Paris last year.
But the sight of a military parade marching through the capital has sparked a backlash against Trump, with critics suggesting it is reminiscent of the practices of authoritarian governments. Not only have the optics of troops rallying outside the White House worried some commentators but so has the cost.
Related: After nude photo leak, the Pentagon wants to get strict on harassment
The Washington D.C. mayor's office told Washingtonian magazine that, although it is too soon to comment on most details about a parade, "We do know that just like the wall, he [Trump] will have to pay for it."
According to the Department of Defense it is too soon to discuss potential costs or even assume what the location of the parade will be. Pentagon spokeswoman Dana White said that officials will offer several locations for the event to the White House.
"The president will decide," she said, when asked about the location, according to armed forces news site Military. "We don't have a plan yet."
White added: "The president is looking for opportunities to honor our service members. The president is simply looking for options. The bottom line is we want to honor our service members."
When asked about the parade, Defense Secretary James Mattis reiterated that the Pentagon's job at this point was to simply compile options for Trump. Mattis underlined that D.C. is likely the favored spot for Trump but left questions about the location open ended.
"As I understand it, he wants the parade in Washington, D.C., but that's a good question," Mattis said, according to Reuters. "I'll see what we put together for options."
Mattis said: "We'll work out everything from size, to participation to costs. And when I get clear options, we will send those over to the White House and I'll go over and talk to them."
The last time a U.S. military parade crossed the capital was in 1991, to mark the liberation of Kuwait. The event left Washington with 1.2 million pounds of garbage, $12 million to pay in bills, and marks from rolling tanks and vehicles on the historic city's civilian infrastructure, Slate reported.