Will U.S. Launch Coup in Venezuela? Mattis Says Maduro 'Will Have to Go' but Venezuelans Should Do It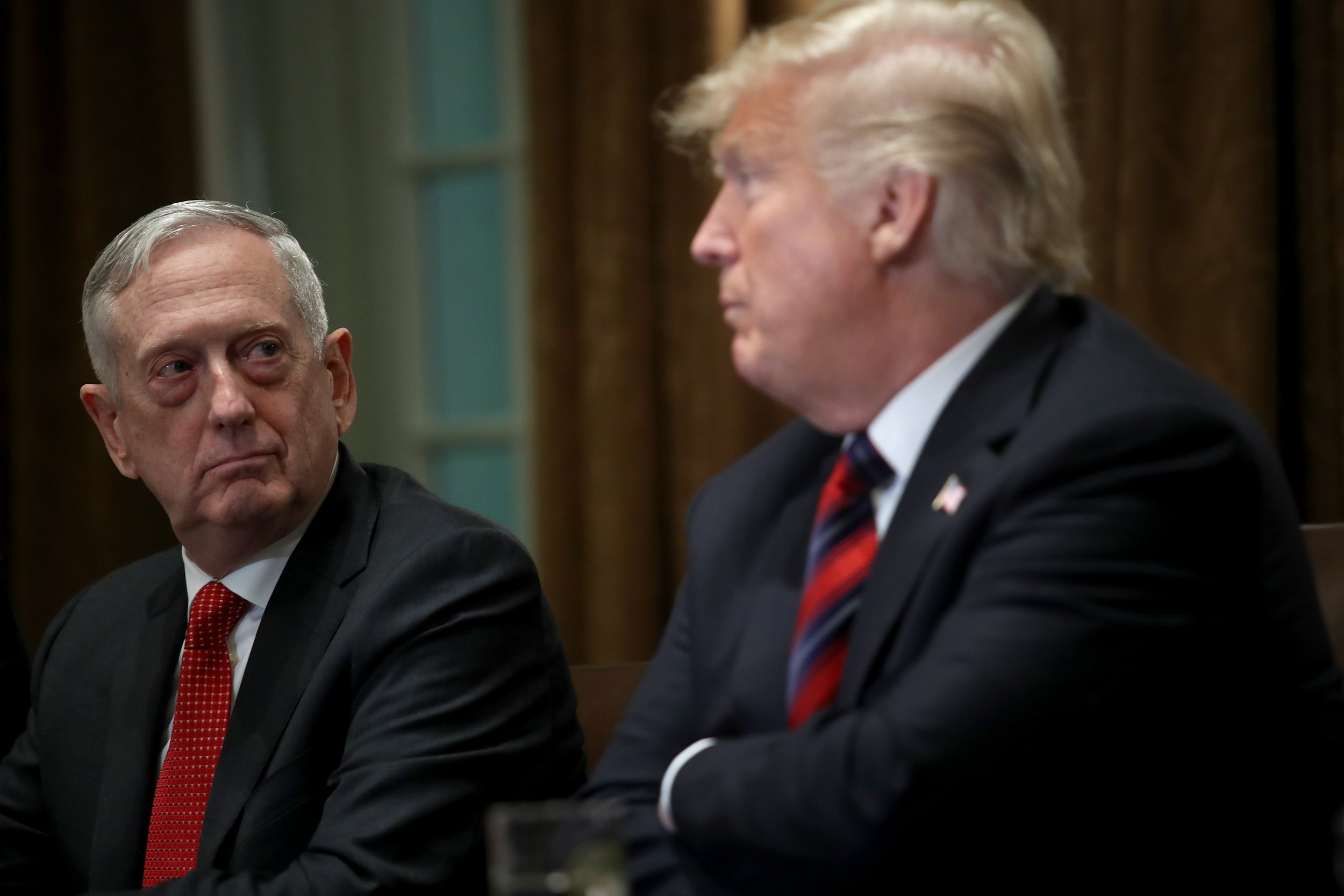 Defense Secretary James Mattis addressed the socioeconomic crisis in Venezuela, calling strongman Nicolás Maduro a "despot" who must let go of power.
Addressing the Reagan National Defense Forum in California over the weekend, Mattis did not say whether the U.S. should play a role in ousting Maduro. Rather, he said that "it's up to the Venezuelan people, it's up to the regional states in that area to help expedite that and bring that country back to a more prosperous and positive future," Reuters reported.
In November, a United Nations report found that 3 million Venezuelans had fled to neighboring South Ameican countries since 2015, in the hopes of finding a better future. Once a prosperous Latin American nation thanks to oil revenue for much of the 20th century, Venezuela now grapples with a crumbling economy, food and medicine scarcity, hyperinflation and violence.
The crisis has accelerated in the last six months, as Maduro continues to erode the economy with interventionist policies and crack down on political opponents. As a result, the Trump administration has escalated punitive measures against the Venezuelan regime.
So far, Washington has slapped sanctions on at least 59 Venezuelan officials, including Maduro. On July 31, 2017, the Treasury Department sanctioned the strongman following National Constituent Assembly elections that granted him more power over legislative decisions. The Treasury's sanctions stipulated that no U.S. citizen or entity within the country could conduct business with Venezuelan officials.
"This is what happens when you have an irresponsible despot leading a country to ruin. And I think what we should do is work by, with and through our Latin American allies as we stabilize this situation," Mattis said, adding that the Comfort—a U.S. Navy hospital ship—was helping ailing Venezuelans get urgent medical treatment, Reuters reported. The vessel is currently on an 11-week mission to three South American countries, Navy Times reported.
The idea of military intervention floated last year when President Donald Trump said he would not "rule out" such a move. "We have many options for Venezuela, including a possible military option, if necessary," he told reporters at his New Jersey golf club in August 2017. "We don't talk about it. But a military operation, a military option, is certainly something we could pursue."
Trump repeated the same thoughts on the sidelines of the U.N. General Assembly last September. He suggested that Maduro could be "easily toppled very quickly by the military if the military decides to do that. It's a truly bad place in the world today."
In August, two explosive-laden drones attempted to fly over Maduro, his wife Cilia Flores and two top Venezuelan leaders while the president was making a speech to celebrate the 81st anniversary of the country's national guard, The Associated Press reported. The Venezuelan military managed to drive one of the drones off course while the other crashed into an apartment building.
Maduro officials quickly blamed the attack on far-right conspirators in Miami and Bogotá, Colombia, and accused the U.S. of supporting his detractors. White House National Security Adviser John Bolton told Fox News at the time that "if the government of Venezuela has hard information that they want to present to us that would show a potential violation of U.S. criminal law, we'll take a serious look at it."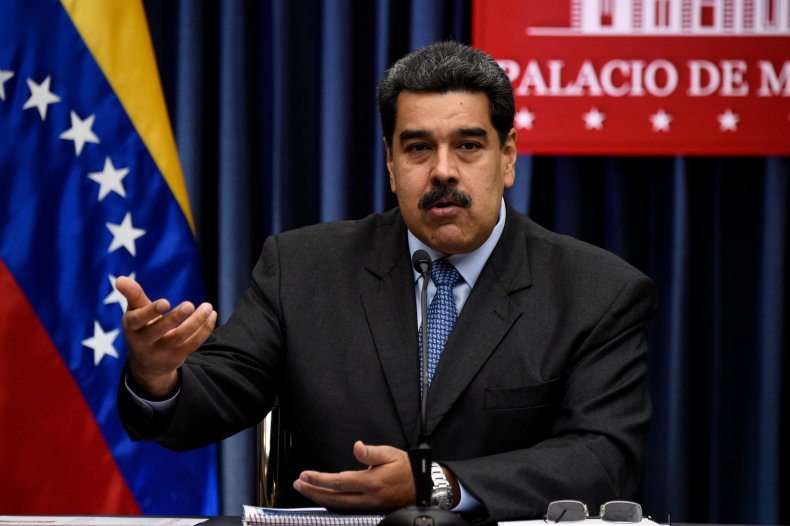 A month after the attack, The New York Times reported that the Trump administration was holding secret meetings with "rebellious military officers from Venezuela over the last year" to discuss the odds of overthrowing Maduro. However, American officials decided not to provide any help to the plotters, so their "coup plans stalled," The Times reported.
For some opposition figures, a military option should not be viable. In an interview with Newsweek last month, freed activist Lorent Saleh said that he didn't "believe in an armed struggle—and mind you, I come from the most radical line of Venezuela's opposition. There is already violence in Venezuela, so more violence won't bring a solution to this issue."