Ten Key Takeaways From William Barr's Senate Hearing on Russian Interference in 2016 Election
Attorney General William Barr testified before the Senate Judiciary Committee Wednesday afternoon about the specifics of the report prepared by special counsel Robert Mueller on Russian meddling in the 2016 presidential elections and possible obstruction of justice by President Donald Trump. There, Barr answered questions about his conclusion that there was no obstruction of justice and that the president had been cleared of wrongdoing.
Underlying the hearing was a last-minute revelation that Mueller had written a letter to Barr saying that he disagreed with Barr's four-page summary of his report, and the two had followed up with a phone call.
Below are 10 standout moments from Wednesday's hearing:
"A Bit Snitty"
Barr called special counsel Robert Mueller's letter to him, in which he outlined his disagreements with Barr's four-page summary of the Mueller report, "a bit snitty," and said that he did not understand why Mueller wrote him a letter instead of just calling him on the phone. Letters, of course, leave a paper trail, while phone calls do not. But when pressed, Barr refused to hand over notes from the phone conversation. "I said, Bob, what's up with the letter?,'' Barr said of the call.
The President Meant Well, Said Barr
Barr said that the government could not establish "corrupt intent" to conclude that President Donald Trump had obstructed justice.
Why Bother?
Barr said that he was surprised Mueller did not draw a conclusion as to whether Trump had obstructed justice and shouldn't have even bothered investigating if he was not going to make a decision.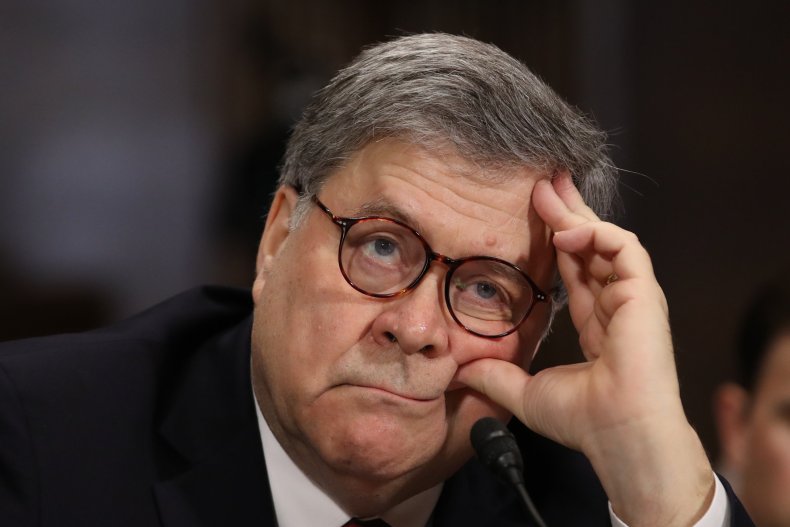 Splitting Hairs
When asked why he said in April that he did not know about Mueller's concerns with his report, Barr said that he had been asked specifically about "members of Mueller's team" being concerned about the report, and that he wasn't clear about who specifically the questioner was referring to. "I believe your answer was purposefully misleading, and others do, too," responded Senator Patrick Leahy.
Republicans Made It About Hillary
Republicans are focusing on both why the FBI launched an investigation into the Trump campaign and why an investigation into Hillary Clinton was concluded. Committee Chairman Lindsey Graham said in his opening statement that he believes the Mueller investigation is over and that he wanted to focus on how the FBI investigation began instead. Senator Dick Durbin said during the hearing that Republicans were part of a "coordinated" effort to focus on Hillary Clinton's emails rather than the findings of Mueller's report in what he called "a lock her up defense."
"Spying" Is a "Good Word"
Barr defended his use of the word spying in his last hearing, saying he doesn't believe that the word has any negative implications. "I'm not going to back off the word spying," said Barr. "I don't think spying has any pejorative at all." Barr also noted that the term had been used by the media in the past to denote government surveillance. Barr was criticized last month for suggesting that the FBI had "spied" on the Trump campaign in 2016 while they carried out government-approved surveillance.
Barr Says He's Here to Stay
Barr said that he would not recuse himself from any investigations referred by Mueller to other prosecutors.
It Doesn't Matter if Anyone Lied, Says Barr
"I'm not in the business of determining if lies were told to the American people,'' Barr said. "I'm in the business of determining if crimes were committed." He added, "The job of the Justice Department is now over.... But we're out of it. We've got to stop using the political process as a weapon."
Barr Says He Did Not Look at Underlying Evidence Before Making His Conclusion
Senator Kamala Harris, a 2020 presidential candidate, asked Barr if he or Deputy Attorney General Rod Rosenstein had reviewed any of the underlying evidence of the Mueller report before reaching their conclusion that the president had not obstructed justice. "No," admitted Barr, before adding that he "accepted the statements in the report as the factual record."
Harris later called for Barr to resign. "It should be deeply troubling to the entire American public is that he made a decision and didn't review the evidence," Harris said after leaving the room. "No prosecutor worth her salt would make a decision on whether (the President) was involved in obstruction of justice without reviewing the evidence," she continued to press. "This Attorney General lacks all credibility and I think has compromised the public's ability to believe he is a purveyor of justice."
Senator Cory Booker Had Strong Words but Got Very Few Answers
Barr managed to avoid answering most of the questions asked by Senator Cory Booker, a 2020 presidential candidate, but Booker had harsh words for Barr. "You're giving sanction to behavior in language you used at your press conference, and in your summary that stimulated Mueller to write such a strong rebuking letter," he said. "You're adding normalcy to a point where we should be sounding alarms."