William and Kate's House Move Could Change Royal Family Dynamic
Prince William and Kate Middleton are reportedly moving to a home close to Queen Elizabeth II, in a shift that could alter the royal family's internal dynamics.
The Duke and Duchess of Cambridge have so far split their time between Kensington Palace, in London, and their country retreat, Anmer Hall, at Sandringham, in Norfolk.
However, The Sun reported they are moving to four bedroom Adelaide Cottage, in Windsor Home Park, and will use their apartment at Kensington Palace for their staff.
The couple will move their children into schools in Windsor in the autumn and are not planning to have any live-in staff, the newspaper reported.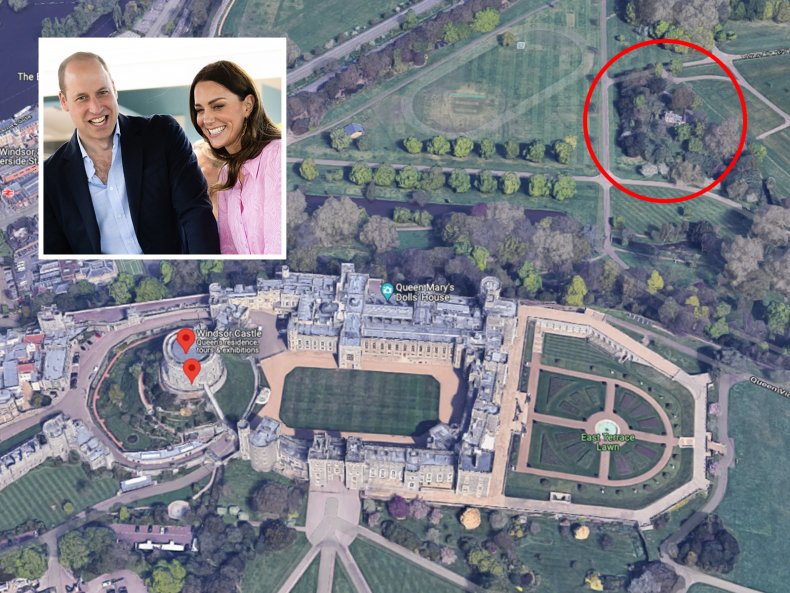 Ingrid Seward, author of Prince Philip Revealed, told Newsweek: "Adelaide Cottage is small so they don't need staff there, and they won't have room for many so they won't have any live-in staff.
"I think it's for the children but it's worked out well because Windsor is so convenient for everywhere.
"It just takes ages to get to Anmer Hall, that's the problem. They are also going to be near the queen and it's nice for the queen to have her family around her.
"William spends so much time at Windsor now doing investitures. It's going to be really convenient for him being there and I think we're going to see more and more happening at Windsor."
The move would also be significant for the internal politics of the royal family because it would offset Prince Andrew's leverage over the queen, which arises from the fact he lives so close to her.
Tina Brown described in her bombshell biography The Palace Papers how royals who sit down in person with the queen in the absence of her staff are often able to twist her arm into agreeing to demands.
And she told Washington Post Live in April: "What they're gonna do with Andrew, I don't know, because he's a healthy 61-year-old man who happens to live a stone's throw from Windsor Castle, with great access to the Queen at all times, which is making the rest of the family extremely nervous.
"It's like having your worst member of the family really close to the major matriarch.
"And everyone is thinking, what on earth is he going to winkle out of her now?
"In [the] past generations, years, decades, they would have banished him to some castle on the borders of Wales or something, and pulled up the drawbridge.
"But they can't do that in the modern era. So that's a problem."
However, William and Kate would be even closer to the queen at Adelaide Cottage, which is in Windsor Home Park.
There have been unverified rumors in the British media about the queen considering moving Andrew up to Scotland, though Newsweek has been told these are wide of the mark.
The Cambridges would therefore be well placed to keep an eye on Elizabeth's disgraced son and will be on hand to help with anything she needs so he does not have to.
Andrew settled a New York sexual abuse lawsuit in March after Virginia Guiffre said she was coerced into having sex with him in London, New York and the U.S. Virgin Islands and feared for her safety if she refused.
He consistently denied the allegations and did not admit liability when he agreed an undisclosed pay out to Giuffre.
For more royal news and commentary check out Newsweek's The Royal Report podcast: