Windsor Castle Crossbow Intruder Charged With Treason Against the Queen
A man arrested on Christmas Day in 2021 at Queen Elizabeth II's Windsor Castle home while in possession of a crossbow has been charged with treason under a piece of 1842 legislation passed after the attempted assassination of Queen Victoria.
Jaswant Singh Chail, 20, from Southampton, England was arrested by Metropolitan Police guarding Windsor Castle on Christmas Day while the queen was inside celebrating with Prince Charles and Camilla, Duchess of Cornwall.
The news of the decision to charge Chail under Section 2 of the 1842 Treason Act comes a month after a judge charged another man with trespassing at Buckingham Palace twice the same month as Chail.
Charges were brought against Chail following an investigation into the December 25 arrest by the Metropolitan Police's Counter Terrorism command.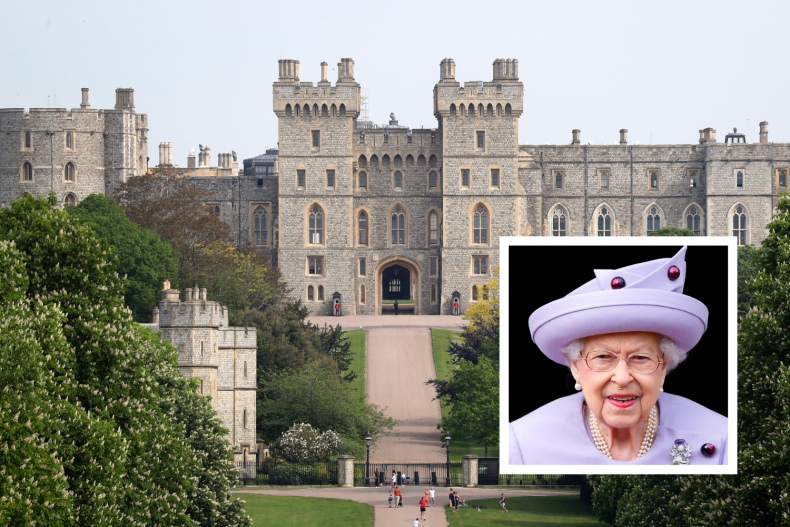 The 20-year-old faces three charges listed by the Crown Prosecution Service as threats to kill, possession of an offensive weapon, and "being near to the person of the Queen, wilfully producing a loaded crossbow with intent to use the same to injure the person of her Majesty."
After being charged with treason, Chail was taken into custody and will next appear at Westminster Magistrates Court on August 17.
Nick Price, Head of the CPS Special Crime and Counter Terrorism Division, said of Chail in a press release on Tuesday: "The Crown Prosecution Service reminds all concerned that criminal proceedings against Mr. Chail are active and that he has the right to a fair trial."
The Treason Act of 1842 was an update to earlier laws, protecting the monarch and the crown from attempted assassination, assault, harm or injury. The act was passed in July 1842 after Queen Victoria experienced two of the eight assassination attempts on her life during her reign.
The first attempt was made when a young cabinet maker, John Frances, aimed two pistol shots on consecutive days at Victoria while she was driving in her carriage through St James's Park near Buckingham Palace. On the second day, Frances was apprehended by plainclothes police officers and sentenced to death which was eventually changed to transportation to Australia.
The second attempt was made when another young man named John William Bean fired a blank shot at the queen, again while she was driving in her carriage.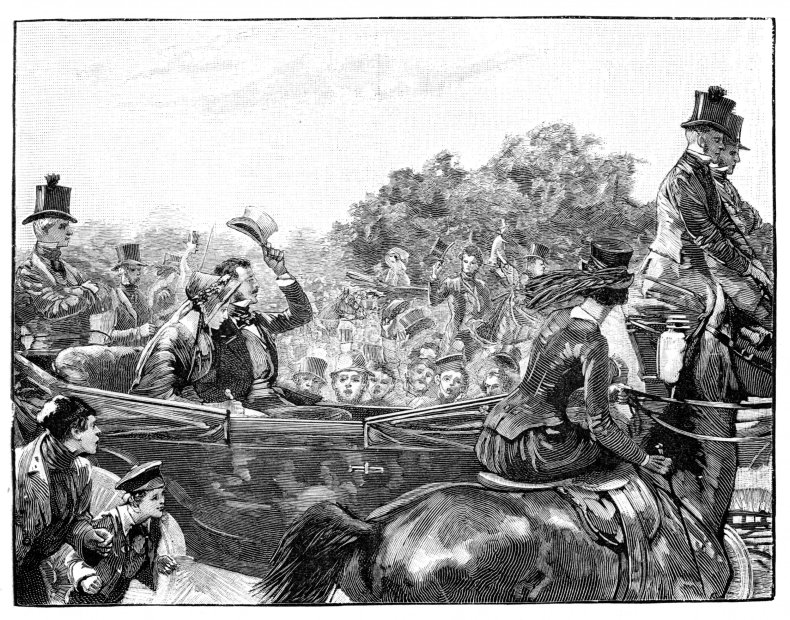 The punishment for attempted assassination or injury to the queen's person prior to 1842 was death, it was deemed necessary to create the new Treason Act. Section 2 of this new act prescribed lesser punishments for "discharging or aiming fire-arms, or throwing or using any offensive matter or weapon, with intent to injure or alarm her Majesty."
A small number of people have been charged under the 1842 Treason Act for offenses against Queen Elizabeth II. The last person to be sentenced under Section 2 was Marcus Sarjeant, who fired blank shots from a pistol at the queen in 1981 while she was riding from Buckingham Palace to Horseguards Parade for the annual Trooping the Colour parade.
The last person to be convicted of high treason and sentenced to death in the U.K. was William Joyce in 1946. Joyce was a British citizen who moved to Germany at the beginning of World War II and campaigned against the allies, promoting the Nazi party.
Newsweek reached out to Buckingham Palace for comment.