Winter Storm Grayson Claims 12 Lives; How Does the Cold Kill?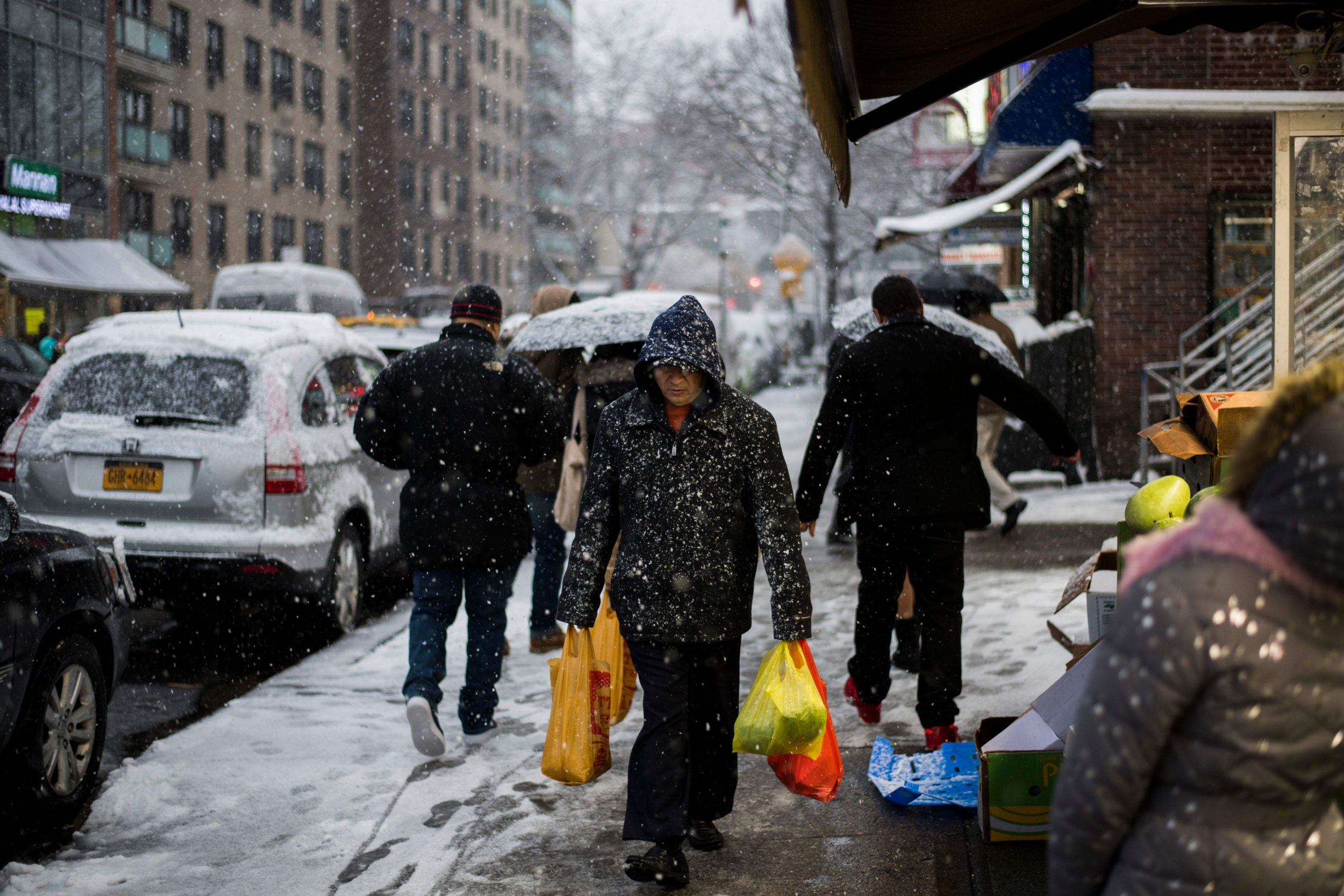 Below-freezing temperatures have taken over the East Coast sending many into hibernation. The bomb cyclone, as it's been dubbed, is expected to hit Thursday, bringing 6 to 12 inches of snow to the New England area, according to CNN, with winds reaching 40 to 60 miles per hour. Extreme winter weather has already caused 12 deaths this week, the outlet writes.
Related: What does Cold Weather do to the Human Body? Low Temperatures Can Cause Skin Blistering and Slurred Speech
While the cold weather can be dangerous, those 75 years and older are most susceptible to dying from the cold, according to Mike Tipton, who runs the Extreme Environments Laboratory at the University of Portsmouth in England. Tipton told Newsweek that many cold-related deaths are probably not what you expect. As he explained, "A lot of the deaths are caused by blood clots."
When you are exposed to the cold air, a flurry of reactions take place. First, your body attempts to protect the core, which explains why your hands and feet get cold first, according to Dr. Lisa Kirkland who works in the emergency department of Sinai Hospital in Baltimore, Maryland told Newsweek.
Your body also begins shifting where it allocates fluids, which causes you to produce urine and explains why standing in the cold causes the urge to pee. This will also make you slightly dehydrated, said Tipton. Your blood will essentially thicken in the cold, making blood clots more likely, especially for older people who are prone to the condition.
Kirkland said that, aside from the elderly, people who are typically at risk of experiencing health problems from the cold are those with conditions like diabetes or alcoholics. However, young people are at risk too, explained Tipton. "If you get cold winds blowing on the face it can produce cardiac problems," he said.
Tipton said that frigid temperatures slow your heart down, but if you're exercising outside (or walking quickly), your heart wants to go faster, which creates a conflict and could cause an arrhythmia.
As the temperatures dip even lower this week, Tipton advises everyone to layer up when bracing the outdoors without going overboard on the sweaters. "You don't want to sweat. You want to adjust the amount of heat you're losing," he said.
Tipton also advises carrying extra clothing in your car in case you get trapped for a long period of time in the cold. Or, you could just hole up inside, which Tipton strongly recommends for older adults.