Winter Storm Noah Will Hit Northeast This Weekend With Up to 6 Inches of Snow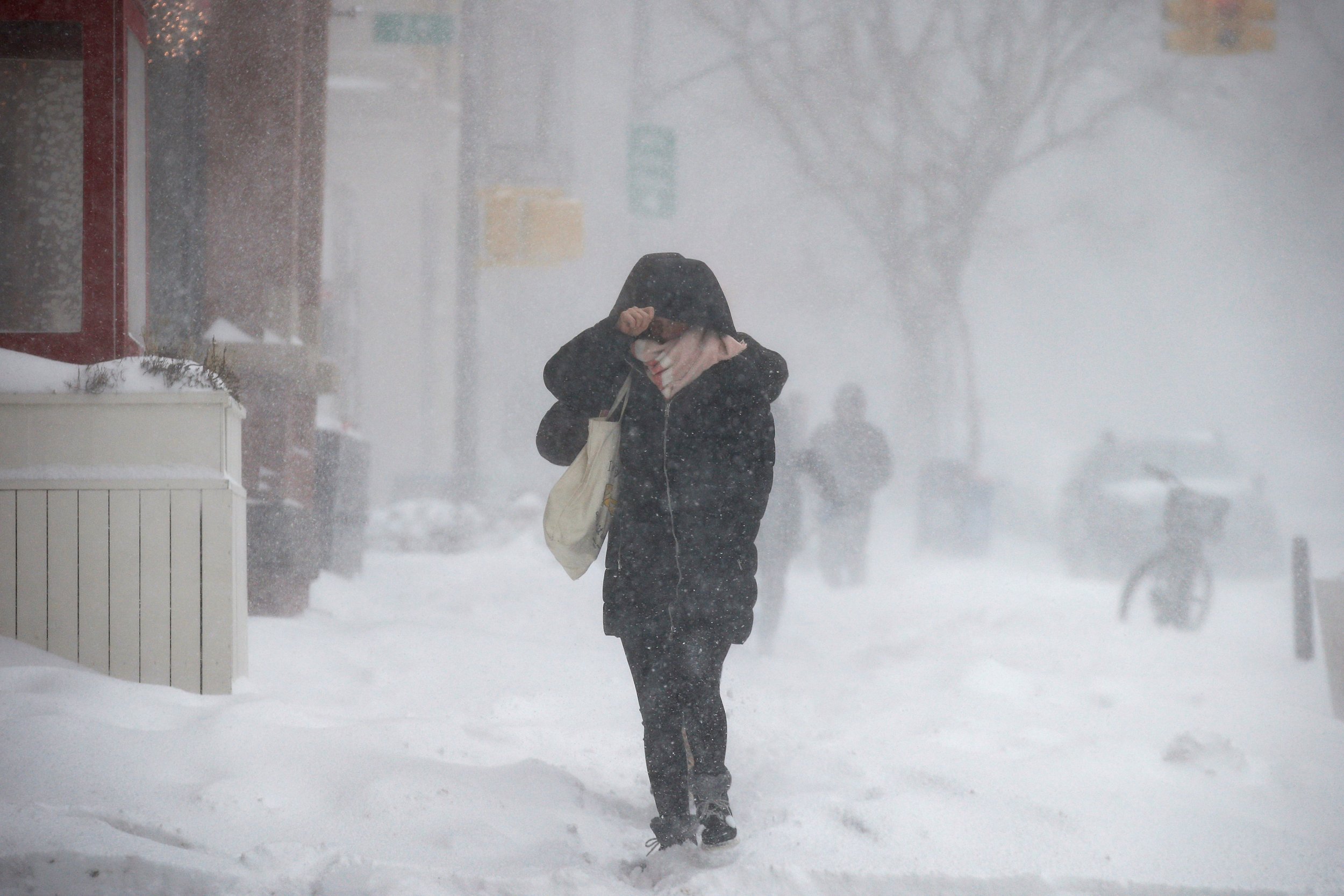 A winter storm is coming for the Northeast this weekend, and it may bring up to six inches of snow.
After warm temperatures in the 50s and 60s in parts of the East Coast this week, Winter Storm Noah will hit the region by late Saturday afternoon. The National Weather Service has issued winter storm warnings for a swatch of cities from Roanoke, Virginia, to just north of Boston.
The system already brought light snow to the Midwest early Saturday afternoon, but will pick up steam as it moves east. Some parts of the Northeast will receive lighter snow, as well. In New York City, for example, it's unclear for now whether the snow will mix with rain and how much will accumulate. Parts of Maine will see lighter snow as well.
In areas with winter storm warnings, snow is likely to fall at a rate of one to two inches per hour, according to the Weather Channel. Southern New England, including coastal Connecticut, parts of Rhode Island and southeast Massachusetts, will see some of the heaviest snow. New York City, Long Island and Connecticut's coast are expected to see at least six inches of snow. A winter storm warning was put into effect from 5 p.m. Saturday to 7 a.m. Sunday.
Parts of the Northeast have not seen major snow since the first days of the year, when Winter Storm Grayson hit much of the coast and slammed New England with heavy snowfall and powerful winds. During that storm, even southern, typically warm states and cities, like Florida and Georgia, faced snow and ice. Wind chills as cold as 60 degrees below zero hit the Dakotas and Minnesota.
This winter has brought more snow than last year for much of the Northeast, and is expected to maintain this trend, according to the Farmer's Alamanac, a publication that has predicted seasonal weather patterns since 1792.