'Monster' Winter Storm Jonas a Triple Threat: Snow, Wind, Flooding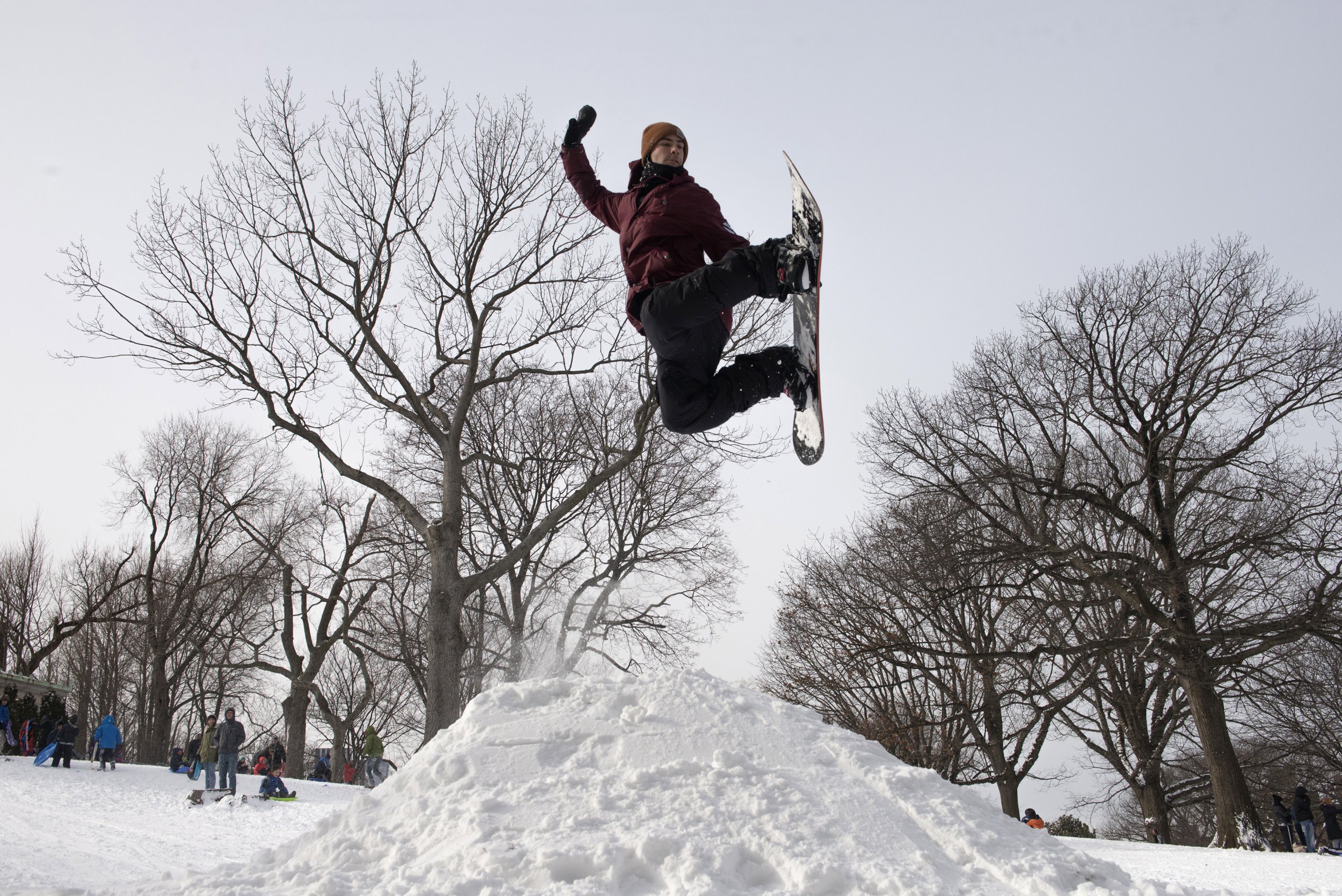 A winter storm is set to pummel Washington, D.C. with up to 30 inches of snow on Friday and then make its way up the East Coast this weekend.
For parts of New York and New Jersey, snow isn't the only problem associated with the first winter storm of the season. A brutal combination of snow, wind and coastal flooding will make this "monster storm" especially dangerous, says Nick Gregory, chief meteorologist at FOX 5 New York.
Dubbed Jonas, the "classic Nor'easter" has "all the elements that we fear when these storms intensify," Gregory tells Newsweek. In addition to watching out for the snow and wind, the public will need to keep an eye on coastal flooding, which will be "a very big problem tomorrow, especially Saturday evening's high tide cycle," he says.
In the New York area, western Long Island Sound in Queens, the south bays of Long Island and the Jersey Shore can expect moderate to severe coastal flooding, which could result in flood damage and beach erosion, says Gregory.
Blizzard conditions are likely from Washington, D.C. up through Long Island, with "blinding" snow, strong winds and near-zero visibility, he says, meaning the safest option is to stay indoors and off the roads.
New York City is expected to receive between eight inches and a foot of snow, while elsewhere along the Eastern seaboard, Gregory says, "most of the data we've been looking at is still on track." While the challenge, he says, is predicting where exactly the heavy snow will fall, central New Jersey could see between a foot and a foot and a half of snow.
"It still looks like the bullseye for the heavy snowfall is going to be down around the Washington, D.C. area and up towards Philadelphia," says Gregory.
Sustained winds of between 20 mph and 30 mph will blow all through the Northeast, and gusts "will be a problem," possibly reaching between 50 mph and 60 mph, says Gregory. Long Island and coastal New Jersey will be particularly affected by the gusts, he says. In central and southern New Jersey, gusts could reach up to 70 mph, meaning there's a potential for power outages.
"Although the strongest winds are expected to be tomorrow, it will still be a bit windy on Sunday, particularly through the first half of the day," says Gregory.
While it might be too late for those in Washington, D.C., New Yorkers and those living farther north have a bit more time to get their emergency preparations in order, says Gregory.
"Today's the day to prepare, particularly in the New York area. Stock up on your groceries, have your flashlights ready. If you're living in a flood zone, be prepared," he says. "Those areas that are going to flood are going to flood this time around."
"The best advice is to sit at home, wait until it passes and start to dig out on Sunday."
The storm has already claimed two lives, after two women lost control of their cars on slippery roads in separate accidents in North Carolina on Wednesday.