Wisconsin State Lawmaker Loses Lone Staffer as Discipline Tactic for 2020 Election Claims
Republican state Representative Timothy Ramthun's lone staffer was removed by Republican Wisconsin House Speaker Robin Vos on Thursday following continuous false claims that former President Donald Trump won the state's 10 electoral votes.
Ramthun has been vocal about election conspiracy, issuing a set of press releases titled Let There Be Light.
Vos' office said the decision to remove the staff member came after Ramthun accused Vos of signing a deal with former Democratic presidential candidate Hillary Clinton authorizing absentee ballot drop boxes.
Every lawmaker has at least one staff member to assist with daily office tasks. Now, Ramthun is responsible for that work himself.
"After extensive caucus discussions and dozens of members expressing their displeasure with Representative Ramthun and his staff for using state resources to spread bold-faced lies to people outside of his district, the decision was made to move his staff," said Vos' spokeswoman, Angela Joyce.
In a video released on Tuesday, Ramthun said the Assembly had received a resolution to reclaim the electors.
"They received a 71-slide presentation qualifying why. They have additional video information from Ramthun Report to campaign elections chair committee meetings, they have our press releases," Ramthun said. "They have everything consolidated in a one-stop-shop to read and understand and see the light."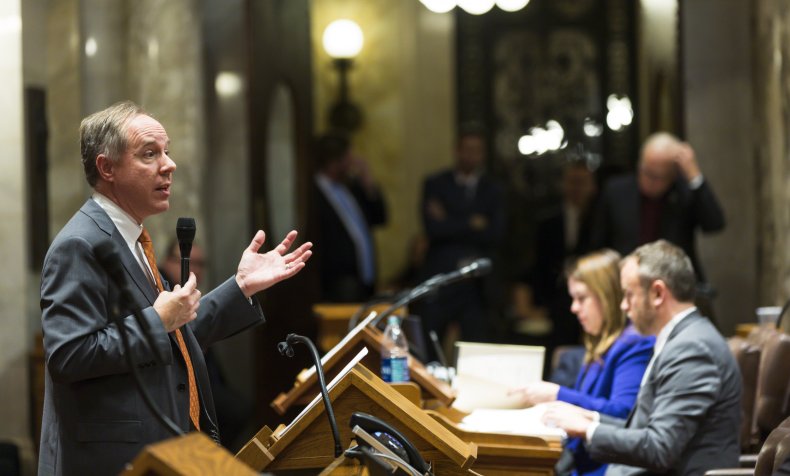 Ramthun also said the movement is not over, and the public will get the information on Friday.
Vos addressed the issue during a Thursday news conference while also defending an ongoing investigation, paid for with $676,000 of taxpayer money led by Michael Gableman, a former Wisconsin Supreme Court justice.
"We have said over and over that our election review is only to add and figure out the way that there were issues in 2020 going forward," Vos said. "But every member has a right to their own beliefs....Even though every lawyer that we have worked with in Wisconsin says we cannot undo the 2020 elections, Representative Ramthun has that belief. That's his right."
During an interview with Justin Schmidtka, Jonathan Wichmann, who is running for governor as a Republican, said the decision was to keep order in the Assembly and called for Vos to resign.
"Robin Vos is doing this as a power play to keep every other Assembly rep from going against him," Wichmann said.
Vos is trying to balance the Wisconsin Assembly as some believe President Joe Biden stole the 2020 election. Members of Vos' caucus do not think he is doing enough to question the legitimacy of the election.
Ramthun and Gableman attended a conference last year in South Dakota, where 2020 election conspiracy theories were discussed.