'He Laughed It Off': Wisconsin State Rep Calls Out GOP Colleague Who Brought Gun into Her Office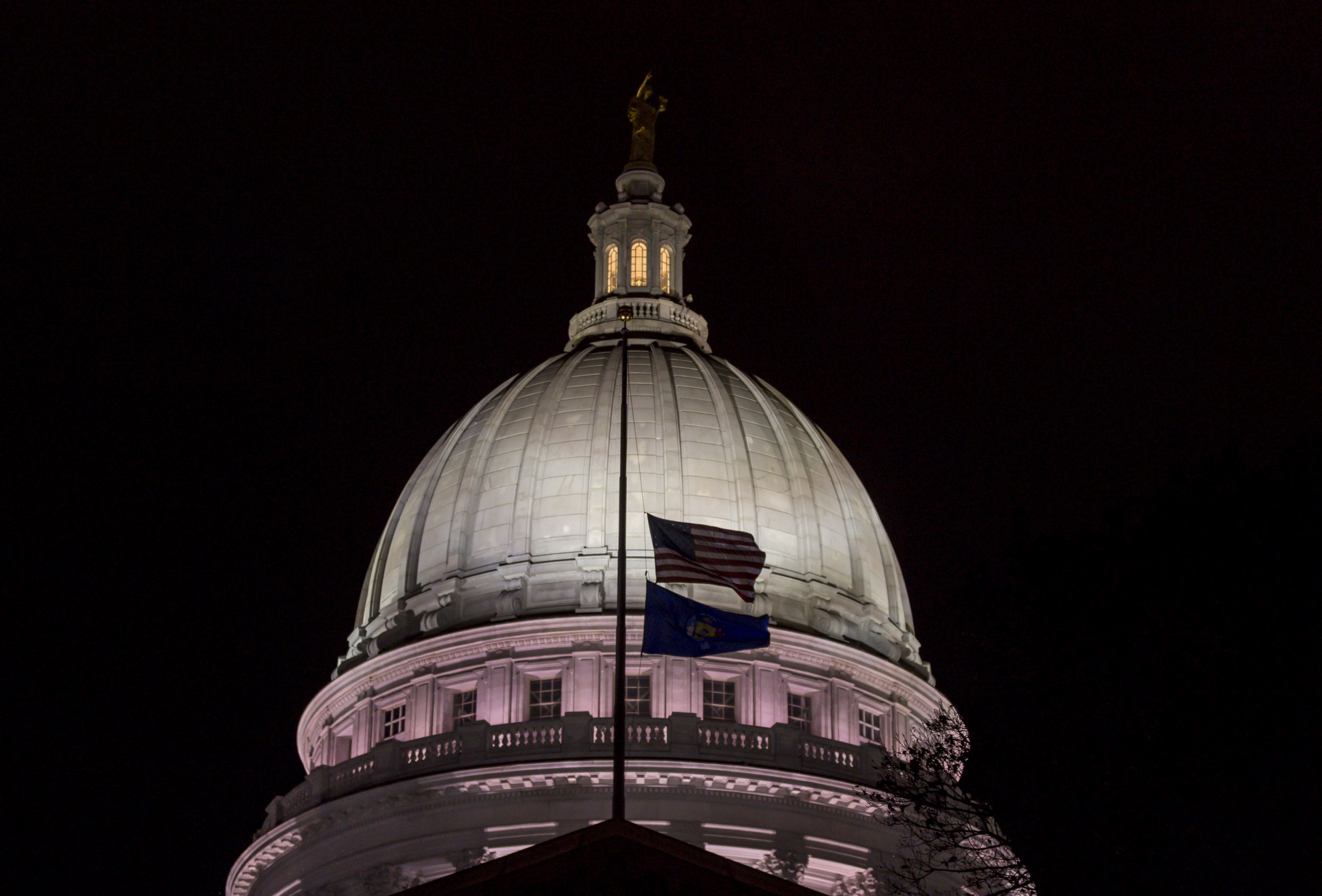 Wisconsin State Representative Shelia Stubbs, a Democrat, is speaking out after a Republican colleague brought a holstered firearm into her office in the Wisconsin Capitol building earlier this year in defiance of a weapons ban.
Though it occurred months earlier, the incident was only revealed this week due to the private nature of an ensuing investigation conducted by Assembly Chief Clerk Patrick Fuller and Speaker Robin Vos.
Stubbs told Newsweek that Republican Representative Shae Sortwell entered her office a few months ago in order to speak with her about potentially loosening licensing requirements for barbers. Stubbs was not present, but her aide, Savion Castro, offered to speak with him about the matter.
According to Stubbs, who said that the story was recounted to her by Castro, as Sortwell was exiting the office, he pulled back his coat to reveal a holstered firearm.
Being armed in this manner is generally permissable due to a Wisconsin concealed carry law that allows firearms to be worn in public buildings, including at the Capitol. However, individual branches of government inside the Capitol — all three are housed on the same premises — can set their own policies regarding concealed carry. The State Assembly allows lawmakers, upon displaying a sign provided to them by the Sergeant-At-Arms, to ban firearms from their individual offices. Stubbs' sign would be one of the first things visitors see before entering her office. (Neither the state Supreme Court nor the Capitol Police permit firearms from non-personnel.)
"The sign says 'no firearms or weapons beyond this point,'" Stubbs emphasized to Newsweek. "It was very visible, on my door."
Castro told the Milwaukee Journal Sentinel that Sortwell found the sign silly and expressed his opinion that people should be not be afraid of guns. According to that report, that was why Sortwell then opened his coat to better show his holstered gun to the aide, who subsequently asked the legislator to exit the office.
Upon hearing of the breach, Stubbs went to the Assembly minority leader who then escalated the infraction to Speaker Vos and Chief Clerk Fuller. Fuller reportedly spoke with Sortwell about his behavior. Due to confidentiality rules, Stubbs said she didn't know what the final disposition of this meeting was.
Beyond a simple violation of Assembly rules, Stubbs saw the incident as something more sinister.
"It was threatening behavior; it was extremely unacceptable behavior," she said. "His conduct was very nonchalant when he saw that signage. He laughed it off and joked it off as if it were comedy."
Stubbs has made a point to bring this issue into the realm of public debate so that "everyone has the right to feel safe in their workplace."
She insisted that Sortwell's flashing of his firearm "was intended to intimidate my aide."
"He laughed it off," she said.
Sortwell has derided the version of events currently circulating in the media, but told a local news outlet that he doesn't "care enough… to correct it."
Notwithstanding any official reprimand from leadership, Stubbs is demanding that Sortwell apologize to Castro.
Stubbs is also hoping to use this incident as a moment to reflect on the state's gun laws, especially inside its most prominent public building, and move to reform concealed carry rules inside the Assembly.
She is proposing the installation of safe storage lockers to help facilitate concealed carry policies at the Capitol.
"My hope that his type of behavior does not happen again in our state Capitol," she said. "Representative Sortwell's actions were disrespectful, to me as a colleague and to the office he holds."
Sortwell and Vos did not respond to a request for comment. The Capitol Police told Newsweek that they are not currently investigating the incident.