Woman Accused of Decapitating Lover Attacks Own Attorney in Court
A woman accused of violently murdering and dismembering a man last year assaulted her own attorney during a hearing on Tuesday morning.
Taylor Schabusiness, 25, of Green Bay, Wisconsin, was arrested in February 2022 after police discovered the mutilated body of victim Shad Thyrion, local outlet WHBY reported.
In a criminal complaint, law enforcement accused her of strangling the man to death with a chain during a sexual encounter, cutting up his body and disposing of the pieces around his mother's home.
Schabusiness is charged with first-degree intentional homicide, mutilating a corpse and third-degree sexual assault, Milwaukee's WITI-TV reported. She has pleaded not guilty by reason of mental disease or defect.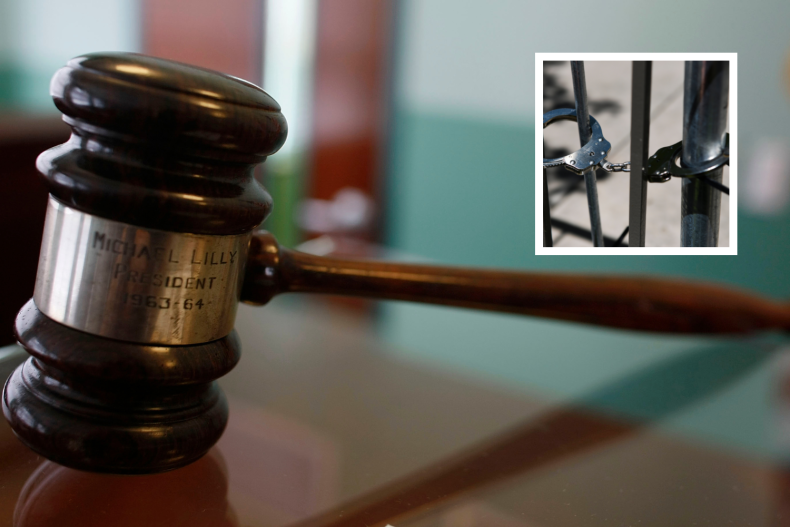 Schabusiness' defense attorney, Quinn Jolly, hired an expert to conduct a psychiatric evaluation to determine if his client is sufficiently competent to stand trial, a decision that could potentially delay the trial. Despite reservations and previous reports that found her to be competent, Judge Thomas Walsh during a hearing on Tuesday granted the defense another two weeks for this new assessment to be completed.
Following Walsh's decision, Schabusiness, potentially out of displeasure with the delay, lashed out physically against Jolly and had to be forced to the ground by a deputy on hand. The courtroom was then cleared temporarily before the hearing resumed.
After the incident, Walsh put forward May 15 as a new date for Schabusiness' trial, WITI added. Jolly also filed a motion to withdraw himself from the case following the assault, but a decision on that matter was not made.
When reached for comment by Newsweek, Jolly's firm, Brabazon Law Office, said that it could not comment on the incident at this time due to ethical considerations. It also indicated that a decision on Jolly's removal was still forthcoming, as the firm would hear about an update at the same time as the public.
Schabusiness was previously found competent to stand trial by an expert appointed by the court. Jolly nevertheless pursued another review of her mental state, emphasizing that she had previously been diagnosed with bipolar disorder and had been receiving mental health treatment since middle school, Law & Crime reported.
The criminal complaint against Schabusiness further said that she had claimed to black out initially while choking Thyrion. When she came to, however, she told officers that he had gone purple and, since it was "already this far," she decided to continue choking him.
She also allegedly told officers that she had enjoyed killing Thyrion and "made comments to detectives asking if they knew what it was like to love something so much that you kill it."
At another point during the interrogation, she allegedly pointed out where the dismembered parts of the body were and told detectives to "have fun trying to find all of the organs."
Investigators also believe that Schabusiness was under the influence of methamphetamine during the incident.
Updated 2/14/2023, 5:35 p.m. ET: This article was updated to include a response from Brabazon Law Office.