A witness video captured the moment a man in North Carolina became unresponsive after he was pinned down to the ground by police on Wednesday.
Christopher Hensley, 35, was arrested after officers responded to a call from a woman who claimed that the man "would not let her leave" and "was possibly on drugs," according to a statement by the Fletcher Police Department on its Facebook.
After arriving at an apartment complex, police said "a fight ensued between officers and Hensley." Responding officers then requested for assistance from the Henderson County Sheriff's Office. No details were revealed about the events that led to the fight between Hensley and the police, however.
A woman, who knew Hensley and spoke on condition of anonymity, told local station News 13 that she saw the police use a stun gun on him, and then pin him to the ground. "I saw him die," she said.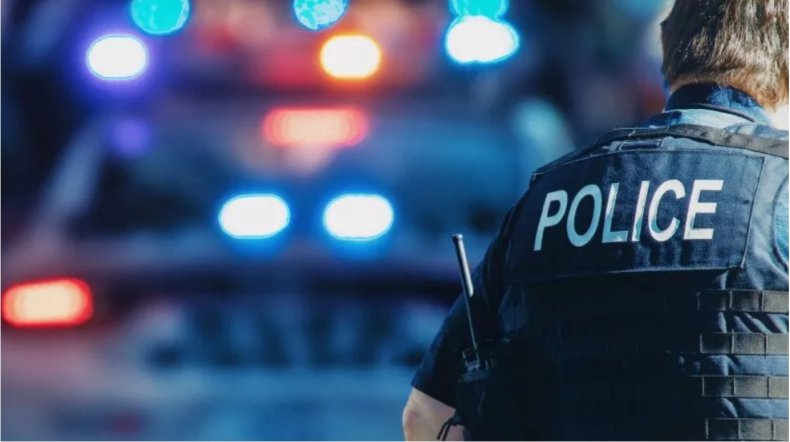 The video showed Hensley restrained to the ground on his stomach, while one officer hit a part of his leg or backside before more officers arrived at the scene, according to News 13.
"He was gesticulating with his hands, but I never saw him touch the police or physically threatening them," added the woman, who took several videos of the incident at the complex's parking lot that haven't been made public.
Hensley became unresponsive several minutes after he was on the ground, prompting the officers to perform CPR on him, according to the video.
"Chris was still standing. There are strings on the Taser. The cops were circling around him about 3 feet way. Chris was trying to take the Taser strings off his body. He's a big guy, and the cops seemed scared, and Chris did too," the witness said, adding that Hensley was tased twice.
"They kept tasing him. And then he was on the ground, and several police officers were on top of him. He was mumbling, screaming. It sounded like he was trying to get something out. He was resisting. I didn't know if he was being arrested or what was going on," she added.
Meanwhile, the Fletcher Police Department said in its statement that Hensley became unresponsive after he was handcuffed and taken into custody. He later died at a hospital, according to police. Two officers were also transferred to the hospital for non-life-threatening injuries.
The Fletcher Police Department said that the North Carolina State Bureau of Investigation is launching a probe into the "in-custody death."
Newsweek reached out to the Fletcher Police Department for comment.
Others Who Have Died in Police Custody
In an incident that happened last September in Wichita, Kansas, where 17-year-old Cedric Lofton died in police custody at the Sedgwick County Juvenile Intake and Assessment Center where he was held on suspicion of battery of a law enforcement officer.
Lofton allegedly attacked an employee in jail, prompting officers to hold him to the ground in response. He was then returned back to his room where he was found unresponsive later, and died two days later at a hospital. Lofton's death was later ruled as a homicide.
Similarly, George Floyd died in police custody in Minneapolis where he was killed by officer Derek Chauvin who kneeled on his neck, which was documented in a video that went viral online, prompting global protests in 2020.