"We need to talk about race," Phil Vischer says in a video posted June 14 on YouTube. The evangelical creator of VeggieTales, a children's show that tells Bible stories using animated vegetables with names like Junior Asparagus and Pa Grape, tells viewers in his 17-minute video that Black households have one-tenth the wealth as white ones and delves into the history of Jim Crow laws, the "war on drugs" and "militarized police." He talks about a TV news media that scares Americans with images of Black criminals and teachers who favor white kids due to their "unconscious bias."
Call Vischer the tip of the spear of what critics call a "woke" Christian movement whose members have not only embraced the language of the left but also its chief goal of defeating Donald Trump in the upcoming presidential election. They'll do so, some say, if they can convince as little as 2 percent of the evangelicals who voted for Trump in 2016 to vote for Joe Biden in November. After all, he won in swing state Pennsylvania, for example, by just 44,000 votes, courtesy of white evangelicals. Pew Research indicates that Trump got 81 percent of the vote nationwide from white evangelicals in 2016 and his support in that group as of three months ago was at 82 percent.
But Vischer's video can help chip away at that support, given it has been viewed 8 million times thus far, and Vischer told Newsweek 90 percent of the feedback he's received has been positive. "Where there's been pushback, it's from people who say that the poor don't work hard, or they don't have fathers or take personal responsibility."
Besides VeggieTales, now controlled by NBCUniversal and Trinity Broadcasting Network, Vischer also streams online his Mr. Phil Show, on which he says he "very intentionally introduces children to non-white Christian activists." And before his June 14 video, he posted an online essay at his Holy Post blog titled, "Racial Injustice has Benefitted Me—A Confession," along with a video rant calling Trump an "extreme" man who "encouraged violence against protesters."
Many Christians on the woke side are also looking to distance themselves from the religious right, a group typically maligned in mainstream media and pop culture for its opposition to abortion, same-sex marriage and other causes promoted by progressives. "There are hints of racism in the history of the religious right," says Vischer.
While some practitioners of woke Christianity reject the term as a pejorative, some actually embrace it, like Eric Mason, the pastor of Epiphany Fellowship in Philadelphia and author of Woke Church: An Urgent Call for Christians in America to Confront Racism and Injustice. At his website, he urges Christians to "learn the history of racism" and to "move beyond polite, safe conversations about reconciliation and begin to set things aright for our soon-coming King, who will be looking for a woke church."
To detractors, though, woke refers to Christians who embrace the pro-choice position on abortion as well as gay marriage and, especially, Black Lives Matter. Christians, of course, were instrumental in ending segregation (Martin Luther King Jr., began his Letter From a Birmingham Jail with "My Dear Fellow Clergymen"), while many white slavery abolitionists, such as William Wilberforce, were passionate about their Christianity. But critics of being woke don't object to the sentiment that Black lives matter but to the BLM organization, which they say promotes Marxism and critical race theory, a political position that argues racism is ingrained in American society.
Some of today's woke are more obviously partisan than others, such as "Christians Against Trumpism & Political Extremism," a nonprofit campaign from an organization dubbed Stand Up Republic that is seeking signatures for its petition against "dark and divisive voices in the Christian community." The statement also excoriates faith leaders who "rush to the nearest news camera to minimize and justify the evil emanating from Washington" and it calls Trumpism "the intentional division and gleeful degrading of others made in God's Image." Trump's supporters are criticized for their inability to "decry the president."
Signers so far include dozens of pastors and theologians along with conservative columnist Mona Charen, former CIA Deputy Chief Steven Meyer and Dan Haseltine, the lead singer of Jars of Clay, a Christian rock band. Also signing are former Republican congressman Bob Inglis, Michael Gerson of The Washington Post and David Brooks of The New York Times.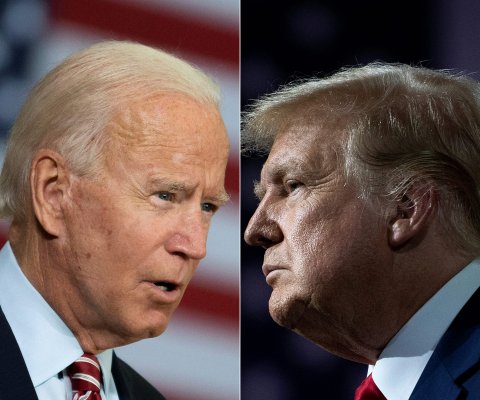 Woke Christians veering left are becoming such an issue that entire podcasts are dedicated to maligning the trend. In one example, Matt Williams, whose podcast is dubbed Reformgelical, asks well-known evangelical Phil Johnson of Grace to You to explain "how the woke, social-justice movement" has been creeping into churches, and Johnson tells how his Methodist church in the 1960s was "destroyed" when it embraced political social-justice causes at the expense of Scripture. Today, "It's almost impossible to argue against what they say is social justice without being labeled a racist or a hater," Johnson says on the podcast.
"This is the No. 1 divide in evangelicalism in 100 years," said JD Hall, a preacher who runs Pulpit & Pen, a website visited by about 1 million Christians a month. "The largest denominations in the country are splitting right down the middle on this. They're being taken over by the woke elite. It's huge."
Case in point: Several leaders of the Southern Baptist Convention, made up of 50,000 churches with 15 million members, are changing their names to exclude the word Southern in solidarity with Black Lives Matter because the word harks back to slavery. Some are reportedly considering naming themselves "Great Commission Baptists," a name that is already at the SBC.net website.
Meanwhile, a new trend has Christian colleges like Bethel University and North Central University announcing they'll create scholarships in the name of George Floyd, the Black man whose death while a white police officer knelt on his neck caused protests nationwide and helped thrust BLM into the mainstream (it was founded after George Zimmerman was acquitted in 2013 in the shooting death of Trayvon Martin).
"What are they doing?" asks Everett Piper, author of Not a Day Care: The Devastating Consequences of Abandoning Truth and former president of Oklahoma Wesleyan University. "Floyd should not have died, but that does not grant him sainthood. Why not name scholarships after Black people with integrity, like Booker T. Washington, Frederick Douglas, Star Parker, Larry Elder, Thomas Sowell or Armstrong Williams? Floyd held up a pregnant woman at gunpoint. Why name a scholarship after him? This is an example of Christian schools wanting to be cool and popular."
According to a study released September 22 from the Cultural Research Center at Arizona Christian University, only 2 percent of American millennials subscribe to a biblical worldview (believing that absolute moral truths exist and are defined by the Bible), and Piper believes that is because Christians have shifted their values in order to embrace the latest trend—the primary one at the moment being BLM.
"Something is wrong with what's being preached at the pulpit and being taught in Sunday school," he says. "I love Christian liberal arts colleges, but they drank the Kool-Aid because they want to be popular and in vogue with cutting-edge ideas. Almost every Christian college is marching in solidarity with BLM, which is neo-Marxist and atheist. How do you do that and claim to be an orthodox Christian university?"
Piper and many other conservative Christians note that on September 17 the BLM organization deleted its "What we Believe" page from its website, where it had called on supporters to "disrupt the Western-prescribed nuclear family structure."
"Why do you think they did that?" asks Piper. "For the same reason woke Christians don't like to be called 'woke.' They've been caught. It's post-modernity run amok. They want to deconstruct truth and build up their own little truths in their own image."
Last year, Christianity Today, considered the go-to publication for evangelicals, boosted its subscribers when it called on Trump to resign and, in June, editor Timothy Dalrymple upped the ante by writing, "It's time for the church to make restitution for racial sin." The editorial, embraced by progressives, was roundly criticized as "woke" by conservatives, one of whom, Don Boys, a former member of the Indiana House of Representatives and the author of several books on religion, dismissed it as "typical left-wing propaganda."
A year ago, Relevant magazine, which appeals to young evangelicals and is perceived as anti-Trump, saw its founder, Cameron Strang, take a sabbatical after staffers accused him of being insensitive to minorities (or as one faith leader put it, "insufficiently woke"). In one example, a former managing editor complained online that Strang objected to an initiative to post an article about race each day of Black History Month, and he tweeted that Relevant was "not committed at all to creating an antiracist culture."
In announcing his sabbatical from Relevant, which boasts a circulation of 50,000 and 280,000 podcast listeners, Strang wrote, "I'm sorry for my toxicity and insensitivity," and he promised to "engage a process of healing, growth and learning," while also seeking counseling for his transgressions.
Relevant did not respond to Newsweek's request for comment.
Sojourners, perceived to be a left-wing Christian group and magazine, is another example. The magazine had been edited for decades by Jim Wallis, whose progressive credentials include serving on President Barack Obama's Advisory Council on Faith-Based and Community Partnerships, and under his watch the publication promoted the left's view of climate change, immigration and the war on terror. Nevertheless, he stepped aside as editor-in-chief in August, and critics say it was because he, too, was insufficiently woke—their evidence being that he relinquished his spot at the magazine after writers complained about him un-publishing an article that insinuated Catholics were racist.
"It's a case of a longtime liberal activist who wasn't keeping up with the culture, so he got canceled," said Mark Tooley, president of the think tank, Institute on Religion and Democracy. "There's a growing number of evangelicals who are obliged to echo the talking points that America is intrinsically oppressive, so they focus exclusively on America's sins and not at all on America's unique gifts."
That's largely the position of The New York Times' "1619 Project," which argues the nation's founding should be traced back to the year African slaves were first brought to America, and Tooley says many younger clergy are adopting that framework.
"I see them echoing BLM themes," said Tooley. "They don't want to be seen as being among the religious right, which has been sharply criticized for 40 years. In 2002, it was accused of helping President George W. Bush try to turn the U.S. into a theocracy, which was ridiculous, and it's even more ridiculous when they say the same about Trump."
Wallis, though, resents the insinuation his group, Sojourners, is jumping on a bandwagon to appear woke and, in fact, he says he has supported BLM since the Michael Brown killing in Ferguson, Missouri, sparked rioting in 2014, and he's had a BLM sign in the yard of his home for six years—long before it was fashionable.
"I've been opposed to Donald Trump and his rhetoric from the beginning," he said. "I don't call myself 'Christian left.' The media tries to make everything binary. I find Trump's racism abhorrent. That doesn't put me on the left."
He also said the dustup over the article about Catholic racism was blown out of proportion by the media and it was a simple case of pulling an article out of circulation to correct errors, then republishing it.
Sojourners reaches 5 million people annually via its magazine and online initiatives, and its focus at its website, Sojo.net, has been heavily tilted toward race issues and alleged police brutality lately. Wallis said "suppressing the black vote" and "racialized policing" will continue to be a theme.
"Racism is America's original sin," said Wallis. "Police treat black kids differently than white kids…that's not being woke, that's true."
"Wallis has been woke for a decade. The problem now, though, is faith leaders are aligning with him who'd have never done so 10 years ago," said Hall.
Hall also said when Vice President Mike Pence spoke at the Southern Baptist Convention in 2018, "Woke fellows turned their backs on him. Then these crybabies walked out and tried to pass a resolution forbidding politicians to speak. They spent years telling us not be political, now they're pushing BLM and every left-wing cause on us."
There are even entire conventions to push back against leftists in the church with names like "Stand Against Marxism" and "The Great Awokening," where Hall and others, like Judd Saul, who is making an anti-woke movie called Enemies Within the Church, speak to hundreds of attendees. Hall, whose book, Ungodly Mess: How Marxists Have Stolen Christianity in America will be released later this year by Crown and Cross Books, says hundreds of churches have left the Southern Baptist Convention over the issue of being woke, his Fellowship Baptist Church in Montana among them.
"It's a very one-sided fight, and my side is getting the crap kicked out us by the woke, politically correct," he said. "If Trump loses just 2 percent of the evangelical vote, he is toast. He can't win."
JD Greear, the president of the Southern Baptist Convention, did not respond to Newsweek's request for comment, though he said in June that while he endorses BLM he acknowledges "the movement and website have been hijacked by some political operatives whose worldview and policy prescriptions would be deeply at odds with my own."
Also pushing back on the BLM narrative is a group of minority pastors called Conservative Clergy of Color, which has developed a six-step curriculum for moving to "all lives matter" that includes indictments of liberal media bias, critical race theory and Marxism, all of which they say is a hallmark of BLM, which did not respond to Newsweek's request for comment.
"The civil rights movement is being commandeered by leftist ideologues who want to prostitute black and brown pain for perverse politics. A lot of it is election fodder," said Francisco Vega of the Awakening & Reformation Center in Smyrna, Georgia, who is a member of Conservative Clergy of Color.
"We have tremendous concern with critical race theory, given its stake in Marxist ideology and historical revisionism, ignoring how we have progressed as a nation and risen from the ashes of the Civil War and Jim Crow," said Vega. "Critical race theory says racism is a systemic stain that can never be washed from the foundation of America and the whole system must be taken down and reset."
According to Pew Research, 52 percent of Democrats identify as Christians, while 79 percent of Republicans do. Apparently, though, evangelical has become a trigger word associated with the political right and is therefore "un-woke," numerous conservative Christians told Newsweek. Hence a group known since 1973 as Evangelicals for Social Action changed its name in September to Christians for Social Action. "The larger society thinks of evangelicals not as people committed to Jesus Christ and the biblical gospel but as pro-Trump political activists," founder Ron Sider said when announcing the name change.
"Racial justice is one of the top issues for progressive evangelicals," the group's executive director, Nikki Toyama-Szeto told Newsweek. "There is a lot of agreement with the analysis of the situation as presented by BLM."
Like others accused of being woke by right-leaning evangelicals, she rejects the moniker. "We're people who are compelled by our faith to pay attention to the most vulnerable in society. Sometimes that aligns us with 'trendy' issues but other times, we're faithful doing the work on other issues that aren't capturing the imagination," she said.
She said the group has been engaged in issues usually associated with progressives, race and women's equality, for example, since its founding 47 years ago, "back when it was unpopular—seen as heretical—to engage with any justice issues. But these were the things that our faith compelled us to address. In 1993, we launched the Evangelical Environmental Network, before climate change was a headline story."
According to Jon Harris, whose book, Social Justice Goes to Church: The New Left in Modern American Evangelicalism will be published by Ambassador International on October 6, most Christian publications have taken a sharp left turn, and he complains of Resolution 9, adopted by the Southern Baptist Convention a year ago.
"It was crammed down everyone's throat at the last minute," he told Newsweek. "It endorses the use of critical race theory and intersectionality as analytical tools."
A year before that, several Christian leaders attempted to "draw a line in the sand," as Harris puts it, with their "Statement on Social Justice and the Gospel" announcing they are "deeply concerned that values borrowed from secular culture are currently undermining Scripture in the areas of race, ethnicity, manhood and womanhood, and human sexuality."
But since then, even Chick-fil-A, founded by devout Southern Baptist S. Truett Cathy and often maligned by progressives for its perceived objection to same-sex marriage (though in 2012 it issued a statement reading, "We are a restaurant company focused on food, service, and hospitality; our intent is to leave the policy debate over same-sex marriage to the government and political arena) has weighed in on white privilege by way of an essay written by CEO Dan Cathy.
"Talking about the systemic inequality, bias, and injustices in our country will draw criticism," Cathy wrote. "There are countless academics and analysts who have written about how our democratic capitalism benefits only a few hundred incredibly wealthy families, individuals and corporations, so that the American dream is now reserved almost exclusively for them and their descendants. Because I am among that demographic, I am calling on them—us—to use our power and influence."
Cathy also wrote that "we must have intentional, difficult conversations with co-workers and strangers" and he advises that "it's OK to say, 'I'm not sure I'm saying the right things right now.' A lot of people don't engage in hard conversations, because they're afraid they'll say something wrong."
Perhaps he's right about the fear, as Barna Group, a Christian polling and research firm, reported on September 15 that white Christians are less motivated now than they were a year ago to address racial injustice, with the "unmotivated" group rising from 19 percent last year to 30 percent today (among white adults in general it was a move from 20 percent last year to 28 percent now).
Some say Barna itself has gone woke, recently launching a slew of tools to get Christians to discuss race with names like "Where Do We Go From Here?" "Race Today" and an upcoming report dubbed "Beyond Diversity" that it will create in conjunction with a new group called the Racial Justice and Unity Center.
"We want white Christians to understand the lived experience of Black Christians, and we acknowledge we can do a better job explaining the vitality of the Black church in America," Barna president David Kinnaman told Newsweek. "It will be a fascinating six months with the election and the pandemic both making a difference. The power of faith is an important theme."
Indeed it is. One that Trump will be laser-focused on if he expects to win a second term next month.