Here in Dallas Cowboys country, where I live, anticipation is building. Has quarterback Dak Prescott healed sufficiently to bring the promise of playoff hopes back to the franchise?
Prescott's first duel will be against Tom Brady, as the Cowboys travel to Tampa Bay Thursday night to kick off the 2021 NFL season. We are not out of the COVID woods yet, but actual fans will be in the stands as the season begins—a welcome prospect after last year's eerie, empty stadiums.
The Cowboys have enjoyed a particular visibility boost in the preseason as the subject of this year's HBO Hard Knocks documentary, an inside look at famous players gearing up for a new year alongside motivated youngsters scrapping to make the team.
Add it all up, and after a stretch of heavily dampened enthusiasm, I was ready to approach my lifetime favorite sport with fresh eyes. The new season brings the promise of caring as I used to care before legions of players began insulting my country by kneeling during the national anthem.
That seems like a distant memory. The NFL should be primed to welcome back fans after COVID and social justice activism drove so many away. But now comes news of additional scoldings delivered via NFL uniforms and playing fields. Ostensibly meant to inspire us to better ourselves, this messaging is in fact one more example of woke corporate America mobilizing to characterize us as a racist culture in dire need of upbraiding at every turn.
Players will get to choose from various slogans to display on the backs of their helmets, including "Stop Hate," "End Racism" and the famously divisive "Black Lives Matter." One wonders about the fate of any player choosing to leave his helmet unadorned.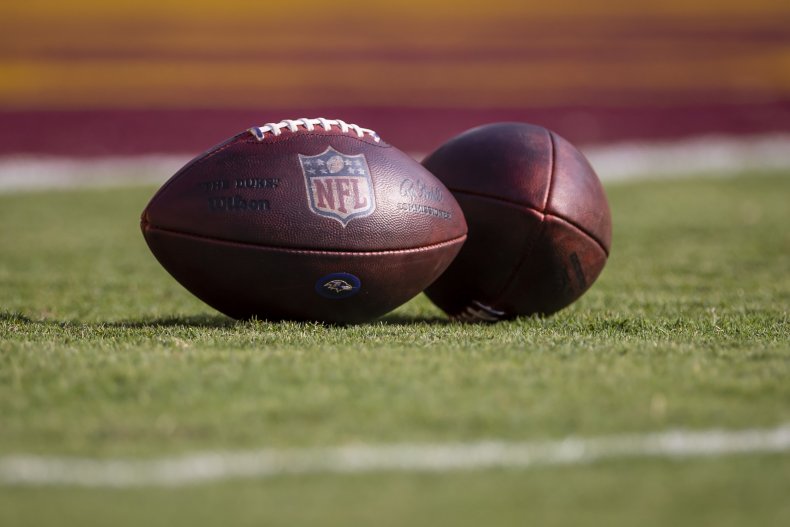 Obviously, there is nothing wrong with a sincere wish to stop hate and end racism, and black lives do indeed matter. But the agenda here has been clear from the outset. The Left has weaponized George Floyd's death to gain a foothold, and presumed that our nation's issues involving policing are not only fueled by racism, but are just a small part of an entire culture desperate for enlightenment at the knee of activists.
Our schools are enduring the scourge of critical race theory, which seeks to fill students with hostility toward America and each other. Journalism is enduring offenses to history like the 1619 Project, which seeks to dismiss our journey of enlightenment as eternally stained with racism. Growing numbers of corporations are forcing employees to endure presentations that ask them to view each other through the lens of privilege and victimization.
Sports activism is another front in this battle. Leagues and teams have abandoned their once-valuable role as a respite from the din of political arguments. A crowd gathered for a sporting event was already evidence of healthy racial healing through the years, as fans of every ethnicity sat together and cheered for a common passion.
But that's not what today's race-baiting activists want. If we can blaze a trail toward healing and away from prejudice without their heavy hand, what's next? What will fill the days of the grievance industry? What will provocateurs do if Americans show a willingness to work together in the face of racially sensitive issues, which is precisely what was happening after George Floyd's death until riots commandeered the headlines?
These are not just innocuous phrases pasted across helmets and stenciled onto end zone turf. These messages tell every fan that the NFL sees America as a deeply broken land so riven by racism that the league must pepper stadiums and TV screens with constant sloganeering more suited to an incorrigible child than to a nation of grownups who can be relied on to make progress without finger-wagging from the world of sports. The fact that the NFL has a "Senior Vice President for Social Responsibility" is evidence that fans will need to brace for more of this, even if viewership continues to dwindle.
Our nation will always have serious issues to discuss and debates that feature sharp exchanges of ideas. Our media, our schools and our corporate boardrooms are awash in pitched conflicts every day. Millions of Americans are hoping for a day when they can once again turn to sports as a refreshing break from that noise.
Mark Davis is a talk show host for the Salem Media Group on 660AM The Answer in Dallas-Ft. Worth, and a columnist for the Dallas Morning News and Townhall.
The views expressed in this article are the writer's own.