Idaho to Pass Law Allowing Killing of Up to 90 Percent of Wolf Population
Idaho lawmakers have passed a bill that allows the killing of up to 90 percent of the state's wolf population. The legislation has proved divisive, with support from cattle and sheep ranchers and opposition from conservationists and some pro-hunting groups.
The bill passed 26-7 in the state Senate on April 21 and in a 58-11 vote in the House of Representatives on April 27. A majority of Republicans in both chambers supported the bill, while most Democrats voted against it. The legislation currently awaits Republican Governor Brad Little's decision to approve or veto it. He has not commented on whether he will sign the bill.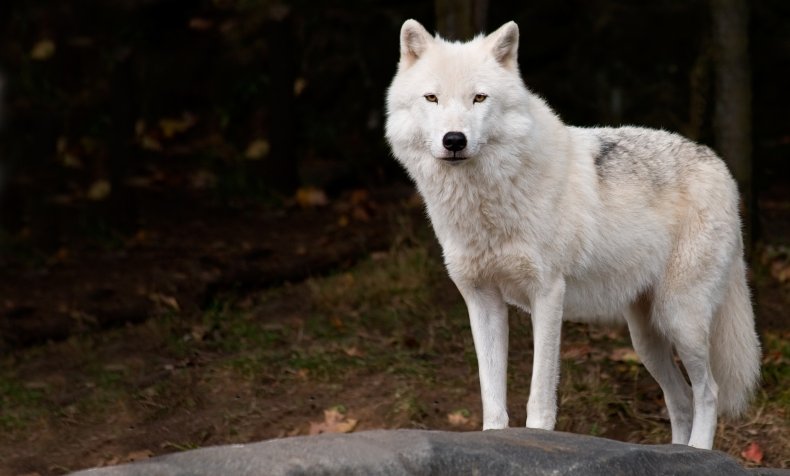 Most of the current limits on hunting wolves would be dropped by Senate Bill 1211, including the 15-per-year cap on hunting and trapping wolves. It also would extend the trapping season on private land to last all year and allow the Idaho Wolf Depredation Control Board to hire private contractors to kill wolves. Another provision in the bill is the permitted use of night-vision equipment to hunt wolves, as well as allowing hunting from snowmobiles and all-terrain vehicles.
The state will keep a minimum of approximately 150 wolves, but if the population is ever lower than that figure, the animals will return to the endangered species list and the federal government will step in regarding regulations. The Idaho Department of Fish and Game estimates there are 1,556 wolves in the state.
Cattle and sheep ranchers claim the wolves cost them hundreds of thousands of dollars because they either kill animals or cause them to lose weight by living in fear. Other bill supporters claim wolves harm hunting for elk and deer since wolves feed on those populations.
"These wolves, there's too many in the state of Idaho now," state Senator Mark Harris said during debates on the Senate floor. "We're supposed to have 15 packs, 150 wolves.... They're destroying ranchers. They're destroying wildlife. This is a needed bill."
Among the opponents is the Idaho Fish and Game Commission. While the commission supports the idea of reducing the wolf population, it has concerns with the legislation.
"Idaho Fish and Game commissioners share the legislators' concerns that Idaho's wolf population has not dropped fast enough and wolf depredations on livestock continues in some parts of the state," Roger Phillips, the commission's public information supervisor, told Newsweek in a statement.
"The commission has taken incremental steps in extending hunting and trapping seasons and increasing bag limits since Idaho took management of wolves in 2010. In March, the commission set year-round wolf hunting in most of the state and extended trapping seasons," Phillips continued. "However, commissioners have concerns about setting hunting and trapping seasons through legislation, the [precedent] it might set and the potential for it to happen with other game animals in the future."
Along with conservationists and wolf enthusiasts who oppose the bill, even some hunting advocates are against it. They prefer a robust wolf population that can help prevent the spread of chronic wasting disease, a contagious neurological illness that degrades brain tissue in deer and elk over time.
The debate over the bill has also spilled over to social media. TikTok user Wren Woodson posted a video attacking the bill that has gone viral, with more than 264,000 views as of Friday afternoon.
Meanwhile, Outside magazine figures show there were 113 confirmed wolf kills of cows and sheep in 2018, 156 in 2019 and 84 in 2020. Considering that makes a three-year average of 113 wolf kills, when compared with the 2.73 million head of cows and sheep in Idaho, wolves are responsible for the killing of only 0.00428 percent of the state's livestock.