Wolves Still on Run After 'Malicious' Incident at Controversial Zoo
Several wolves are still on the run after what a controversial Canadian zoo is calling a "malicious" incident.
The Greater Vancouver Zoo, located in Aldergrove in the Langley Township, said in a statement on Monday that it is working with Langley police to contain wolves that were found outside their enclosure in the morning. The zoo said that most of the wolves were rounded up and back in the care of staff. However, "a small number" of wolves remain "unaccounted" for.
"This is an ongoing investigation and is suspicious, and believed to be due to malicious intent," the statement said.
The zoo is home to nine wolves and six pups in total. While the CBC reported that only one wolf is still on the loose, Newsweek could not confirm this and has contacted the Greater Vancouver Zoo and the Environment Ministry for comment.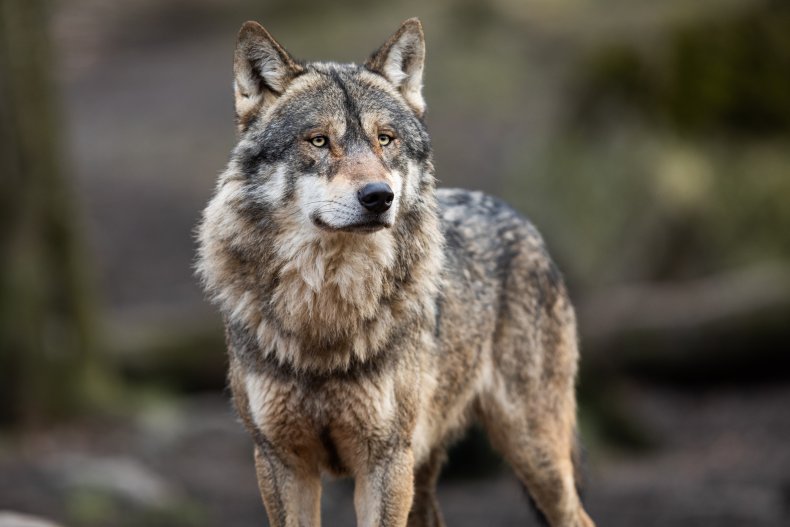 Animal rights activists have previously raised issues surrounding animal cruelty and safety at the Greater Vancouver Zoo after multiple incidents. In 2006, the British Columbia Society for the Prevention of Cruelty to Animals (BC SPCA) conducted an investigation into the enclosure of a young hippo being kept at the zoo, after the Vancouver Humane Society raised concerns it was too small.
Following this, the zoo was charged with animal cruelty. The Vancouver Humane Society has also recommended the zoo become a sanctuary for native species, rather than a home for exotic animals.
It was also subjected to controversy in 2019 when a child was attacked by a black bear being kept at the zoo, leading to her hospitalization, CBC reported. That same year, the Vancouver Humane Society commissioned a report that found animals at the facility were frustrated and bored due to a lack of enrichment.
The zoo pledged to improve in 2020. Last year, however, a member of staff suffered injuries while feeding a jaguar. Earlier this year, the Greater Vancouver Zoo responded to more criticism by saying it took the "health and welfare of animals very seriously."
Zoo officials said in the statement that there is "no danger to the public" while the wolves remain at large. Although predators, wolves do not tend to attack people and pose little danger to them.
Langley police are also investigating what appears to be illegal entry and vandalism at the site of the wolves' escape. The zoo is currently closed to the public, and so far there have been no further details of when it may reopen.
Greater Vancouver Zoo is urging anyone who sees a wolf in the area to contact them.