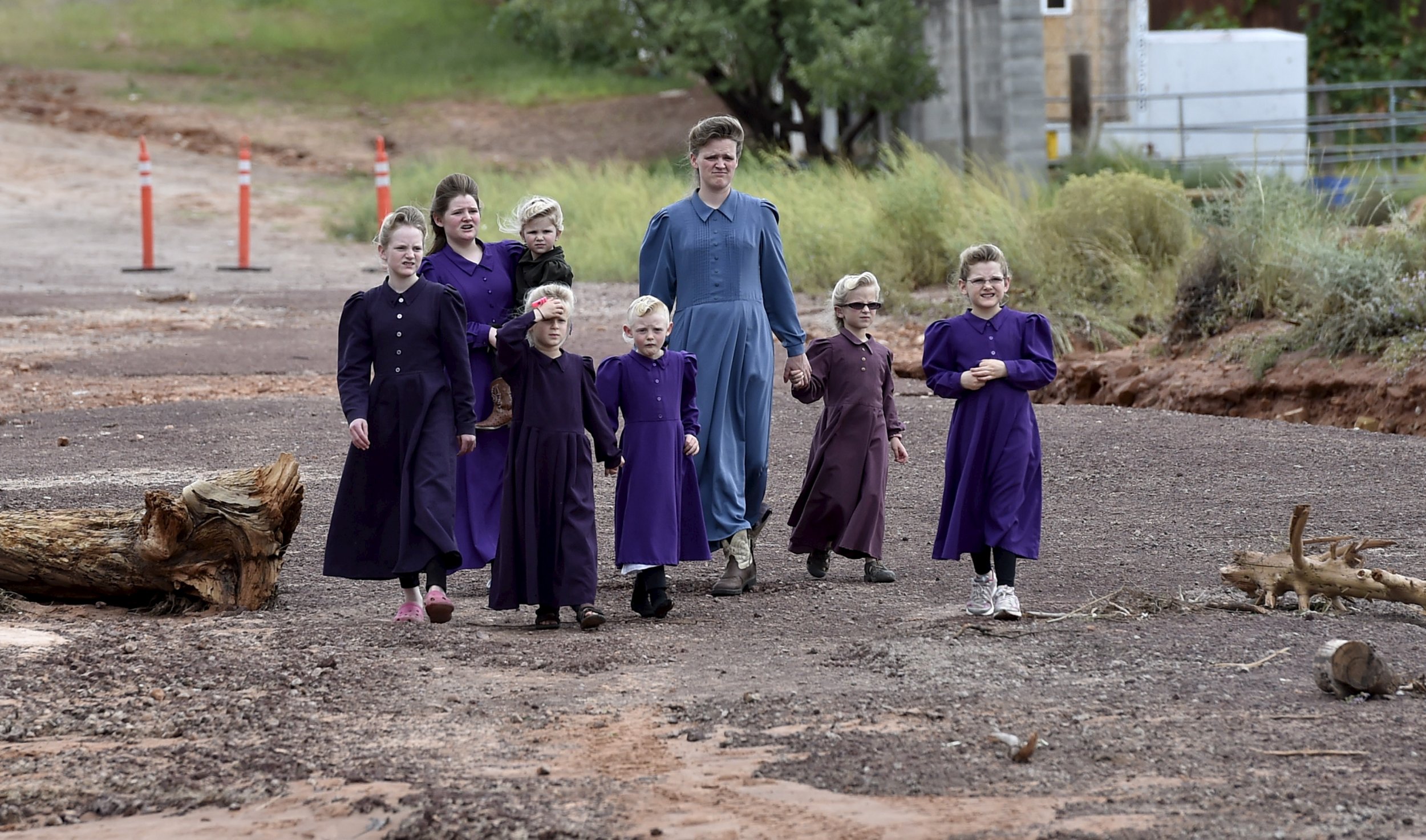 When Donia Jessop fled the cult-like environment of the Fundamentalist Church of Jesus Christ of Latter-Day Saints in Hildale, Utah, she never thought she would return—let alone lead a movement to successfully become the town's first female mayor and the first to hold power without the church's support.
Jessop's historic victory as mayor was announced late Wednesday, and she now leads the long journey of rebuilding a town on the Utah-Arizona border that has never seen a female mayor or leader not appointed by the church. The polygamous sect of the fundamentalist church in Hildale — which was disowned by Mormon Latter-Day Saints — was made notorious by its former leader and convicted sexual predator, Warren Jeffs, who molested girls and forced minors to marry men twice their age. The town is still recovering from the disbanded cult's patriarchal control, making Jessop's victory striking.
"It never crossed my brain to sit back and let a man do it," Jessop, 47, told Newsweek. "When people started talking to me about [the campaign], I was like 'Oh, I am a woman running for mayor, and I am the first one to do this.' It didn't cross my mind. This was just my path and where I was headed."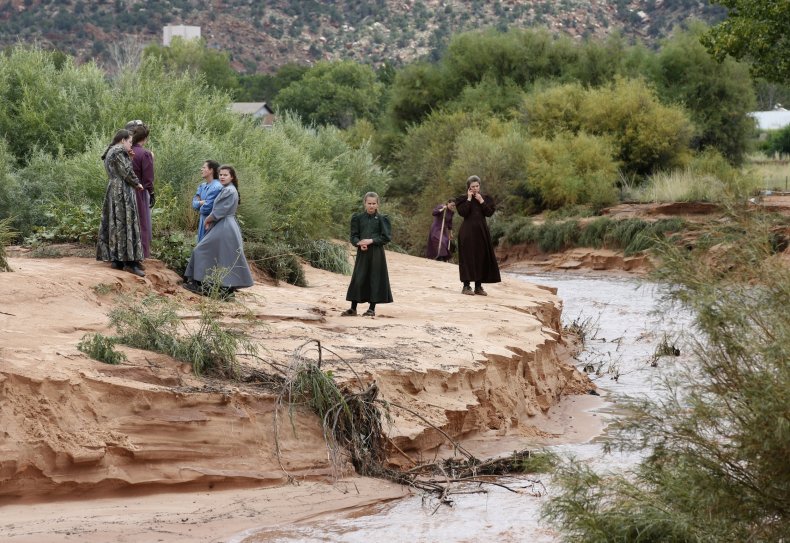 Jessop's family was one of the dozens excommunicated from the church nearly a decade ago as religious leaders pushed out possible rivals under the guise of God finding them "unworthy" or unclean. Jessop refused to split up her family on the church's orders after some relatives were deemed worthy of church membership and others were not, so she left the community with her husband and 10 children. After years of practicing the faith and being raised in the polygamous life, she abandoned her religion and moved her family 35 miles away to a town called St. George.
Jessop began working at The Learning Center for Families, where she learned about the attachment disorders suffered by children ripped from parental figures.She recognized the importance of childhood education, which the church had denounced as "evil." Church leaders even pushed out at one point the local school, which only reopened in 2015.
Jessop said the sect enforced arbitrary rules—like forbidding people from wearing red or banning books. As more people were kicked out of the church and left the compound without mental health resources,Jessop knew she had to go back and fix the broken town she once fled.
"I never thought I'd ever come back here," Jessop said. "It was so dark and depressing out here, but people were so hungry for community. I came back to help the children. I wanted to make changes and create a support system."
Related: Warren Jeff's Daughter Rachel Is Free Of The FLDS Cult In New Memoir
Her family moved back to Hildale in July 2016 and rediscovered a town of cult victimscraving the community they had depended on for years. Jessop formed the Short Creek Community Alliance, a group of non-church members who were desperate for change. They knew the only way to get the town into recovery was to change the town's government—and plenty of people were eager to see the church "dictatorship" finally overturned. Jessop decided to run for the mayoral seat against the church-sponsored incumbent Philip Barlow.
"I understand this community inside and out," Jessop said. "I was actually the only person running with that background—I was the one who stuck with the church the longest and left the community then came back to help repair."
Members of the FLDS church make up 20 percent of Hildale, but continued to appoint church-sponsored leadership—no elections or campaigns were held in the town since its creation—and the town's police force was found guilty of making false arrests and unreasonable seizures of property in the name of the church. A federal judge ordered the police to retrain its force in April, but police officers continued to enforce FLDS orders throughout the campaign, Jessop said.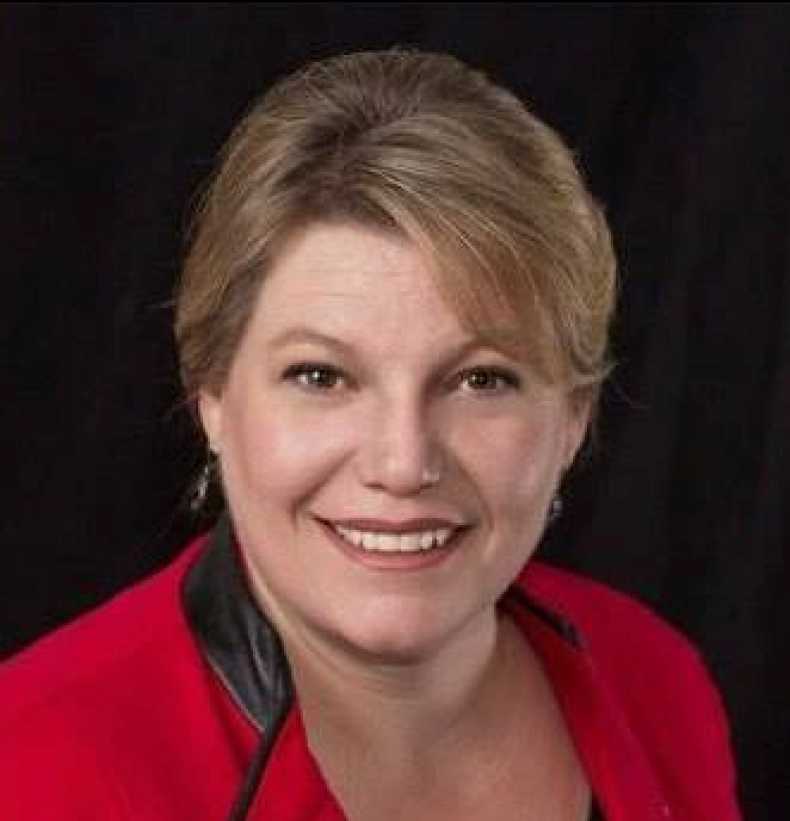 After she announced her run for mayor, former church members scoffed and told her they would never support a woman in leadership. The town holds fewer than 3,000 people and is evenly split in gender. Every member of the City Council, however, was a man.
Children who were raised in the church vandalized Jessop's campaign signs, called her "the devil" and threatened to "send her to hell." She said her house was broken into and FLDS-controlled police force refused to directly respond. The mayoral office and officials did not respond to the accusations.
Jessop said she sees no reason to dwell on the "scare tactics" she says the church employed. She's ready to get down to work.
"We'll get a new police force in here. There's a lot of change that's going to happen," she said briskly. "We also don't know the backlash of what the city is going to have. We don't know if they're going to have a graceful transformation or if they're going to destroy it as they walk out."
As she works to rebuild her community and leave Jeffs's legacy behind, she is rediscovering her spiritual side. Jessop said she believes in a higher power and while she rejected the religious doctrine that controlled her life, she is now driven by kindness toward others and a love for everyone in her community—including the former FLDS members who she would like to see continue to reside on the town's land.
"I knew it was going to be a game changer," she told Newsweek. "To take this town out of a dictatorship and to put it into a democracy; to give people a voice and allow them a vote. But we're ready to move forward and show people this community is beautiful."
This article has been updated to more specifically distinguish between FLDS and Mormon LDS.