Woman Allegedly Used Pellet Gun to Murder Cousin: Police
A North Carolina woman was charged with second-degree murder after allegedly shooting her cousin with a pellet gun.
After responding to reports of shots fired at a residence on November 2, authorities discovered 42-year-old Christopher Joe Pearce lying in the yard suffering from a wound to the upper chest.
Officers performed life-saving measures but Pearce was pronounced dead at the scene. His cousin, Rachel Ferguson, 23, was arrested according to the Harnett County Sheriff's Office.
Although many believe airsoft and BB guns are safer than firearms, ballistics expert Leonard Romero told Newsweek this is not the case.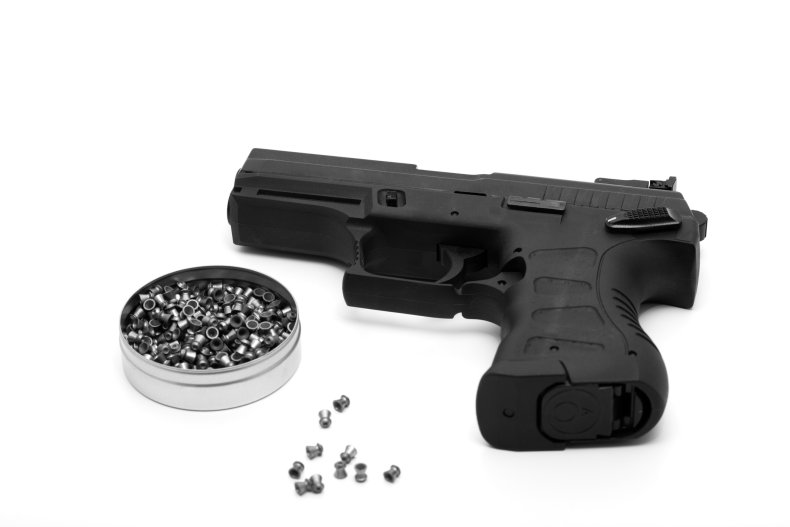 There have been enough deaths at the hands of bb and airsoft guns that the Consumer Product Safety Commission issued a warning about the high-velocity weapons. According to the CPSC, about four people are killed by BB guns every year.
According to Romero, an independent forensic firearms examiner, many airsoft guns today look and feel like real firearms, with some people spending thousands to purchase airsoft rifles.
"The pellet guns now are sophisticated. They are shooting these small little lead pellets at very high speeds and they can kill somebody most definitely," Romero said. "You've got several of them now that are shooting at really high velocities, a .77 caliber or .22 caliber pellet."
The difference between pellet and BB guns is the type of bullet that is used, with BB guns utilizing spherical projectiles and pellet guns utilizing cone-shaped projectiles.
Lead projectiles are more accurate and are often used to shoot large game including deer and wild boar while BB guns are often used for pest control.
A projectile must be moving about 200 feet per second to break human skin, Romero explained.
"These pellets, often made of lead, can be shot at 900 feet per second, up to 1,100 feet per second," Romero said. "Even though they're very small, the ammunition can still kill you."
According to investigators, Pearce suffered multiple gunshot wounds from a pellet gun allegedly fired by Ferguson at their shared residence.
Ferguson is being held at the Harnett County jail on a $250,000 bond. She now faces several charges including second-degree murder, assault with a deadly weapon inflicting serious injury and three counts of assault with a deadly weapon.
Her next court appearance is scheduled for November 29, according to arrest records.
In February, a 10-year-old Georgia boy died after he was accidentally shot in the head with a pellet gun. According to police, the boy was shot by a friend and died three days later at the hospital.
Four teenagers in Pennsylvania faced charges after firing off pellet guns at a middle school in March. According to reports, at least three students and one faculty member were hit by the gel pellets.