Internet Rages at Woman Asking Friend to Pay For Everything on Holiday
The perils of failing to properly budget for a holiday have been thrown into sharp focus by one woman who decided to head off on a trip with a friend despite having no money to spend.
As a result, her travel companion said she was left footing the bill for everything from coffees at the airport to souvenir bottles of perfume for the woman's mom - and she's far from happy about it.
In fact, she's not alone in that respect with many online urging the woman to ditch her freeloading pal and enjoy the rest of the trip on her own.
Studies have shown that few things prove as divisive as money in a relationship. In 2013, researchers at Kansas State University found new couples who argued about money on a frequent basis were found to be around 2.5 times more likely to be less satisfied in their marriage.
The same could well be true when it comes to friendships too. Differing attitudes towards money can similarly result in conflict, whether it is a clash over spending or an imbalance in available funds.
A prime example recently surfaced on Mumsnet, where a disgruntled woman writing under the handle Dancingmoonlight detailed how a trip to Berlin with a friend has quickly become a serious drain on her finances.
According to the post, she has recently developed a friendship with a former colleague she worked alongside for six months, with the pair often going out for drinks.
Recently the friend suggested they go to Berlin for a fun weekend together. The woman said yes, but was immediately dismayed when, upon arriving at the airport for their trip, she discovered her pal had turned up with almost "no money."
According to the post, her friend only brought 60 euros ($65) for the four-day trip, while the woman had budgeted 280 euros ($300). With no food included as part of their hotel stay, it was evident that things would be tight.
What irked the woman slightly was that the friend had recently been for several "meals out" and trips to the "cinema" so had clearly had funds available at one stage.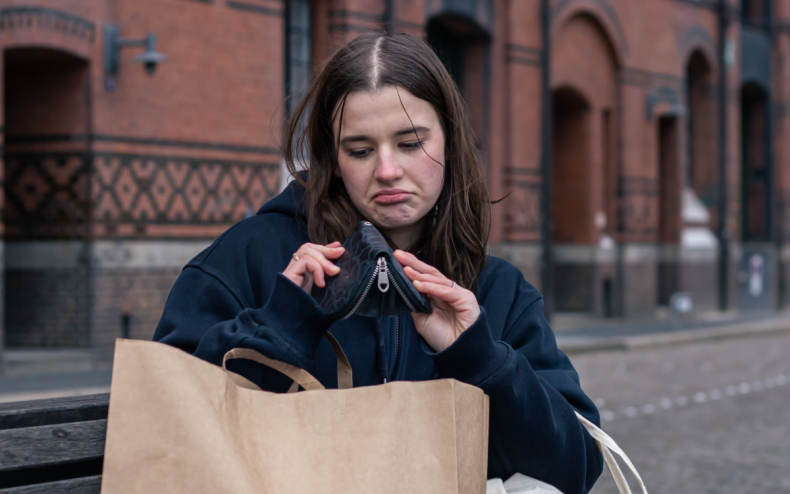 Things got off to a bad start in the airport where the cash-strapped friend said she "couldn't even afford a coffee" leaving the woman to foot the bill. Since arriving in Berlin, she has been left with little choice other than to "subsidize" the trip, otherwise, they would be unable to do anything at all.
To make matters worse, she said her friend has been getting "angry" if she looks at anything in a shop or goes to a bar as she's evidently "uncomfortable" at being unable to afford anything. It has left the woman feeling frustrated. "This trip was her idea and she's been abroad to European cities before so she knows they're pricey," she wrote.
She said she has also been left "feeling so awkward" at the situation and her own money is "draining so fast." While she said that she doesn't mind getting her a coffee, she said there have been moments when her friend has seemingly tried to guilt her into getting gifts for relatives.
At one point, she said she even found her looking at expensive items like bottles of perfume and lamenting "oh mum would love that, and I don't get paid til Monday." It's a situation that got many on social media enraged.
A user with the name UnexpectedItemInShaggingArea commented: "I would just ditch her and go off and do lovely things by yourself! Have an honest conversation first but don't waste your holiday."
Artisanbread agreed, writing: "Just say to her you don't have enough money to keep subsidizing you both so she can either withdraw some more/pay by card or you will both have to go off and do your own things."
BestestBrownies went further, responding: "She's not a real friend, she's a chancer. Just do stuff by yourself for the remainder. Bet she magically finds some money the minute you stop the gravy train."
Elsewhere, Duckstuck reminded the woman: "You've paid a lot for the break and can't enjoy it as she prioritized spending money on whatever else. She evidently assumed you'd be happy to subsidize her so doubt she respects you much."
Butfirstcoffees went further, writing: "Honestly she is a shockingly bad friend who has no shame. I wouldn't be shy about telling her the truth."
Newsweek has reached out to Dancingmoonlight for comment.