Woman Beheaded in Church, Two Others Killed in Knife Attack in Nice, France
A knifeman beheaded one woman in a church and left two others dead after attacking a number of people in the French city of Nice on Thursday morning.
The suspect, who has not been named, struck inside the city's landmark Basilica of Notre-Dame de Nice in what police say is a terror attack.
A police source told Reuters that one woman was decapitated and two others murdered while several more were injured.
Mayor Christian Estrosi said on Twitter that the attacker has been arrested by police.
Estrosi told reporters that one of the people killed inside the church was believed to be the warden. He also said that the attacker had shouted "Allahu Akbar", meaning God is greatest, Reuters reported.
Speaking to the media, Estrosi said: "The suspected knife attacker was shot by police while being detained, he is on his way to hospital, he is alive. Enough is enough. It's time now for France to exonerate itself from the laws of peace in order to definitively wipe out Islamo-fascism from our territory."
Estrosi told journalists that the victims had been killed in a "horrible way".
He said: "The methods match, without doubt, those used against the brave teacher in Conflans Sainte Honorine, Samuel Paty."
Estrosi added that a woman had tried to escape from inside the church and had fled into a bar opposite the building.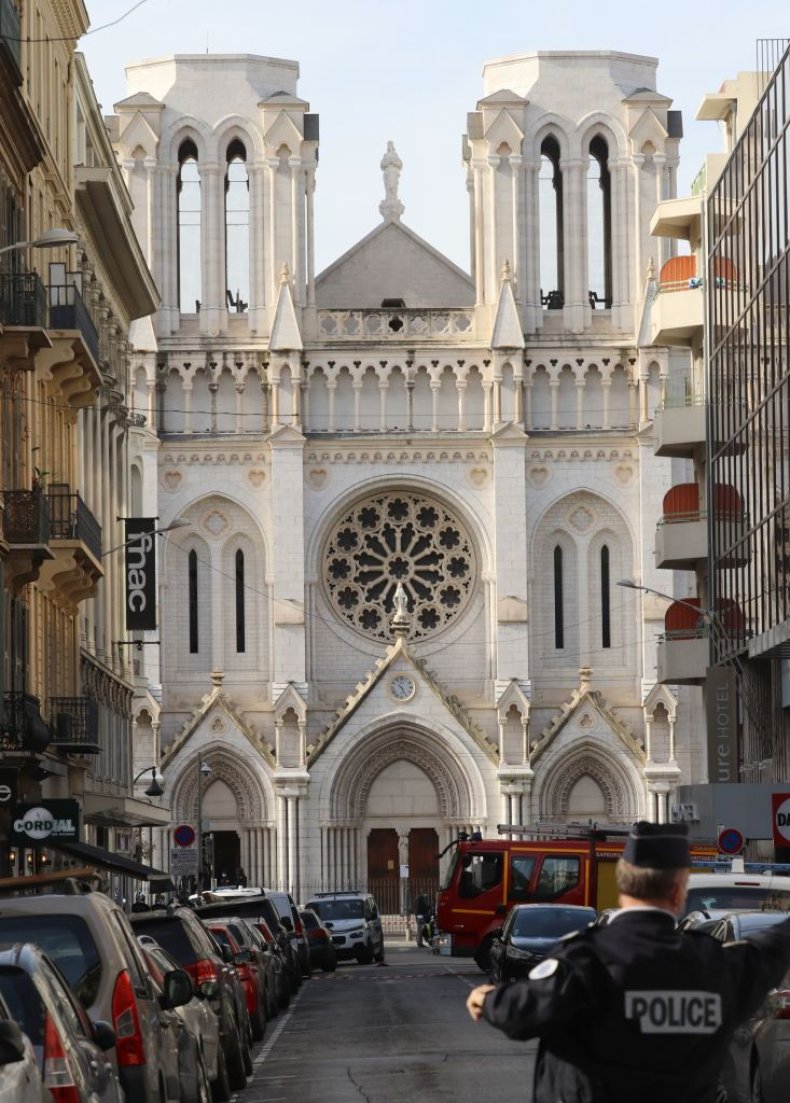 Police have cordoned off the area. The exact motive of the incident remains unclear at this stage, however Prime Minister Jean Castex has now raised France's security alert to its highest level.
Hours after the attack in Nice, a gunman was shot in the French town of Montfavet, near Avignon, some 160 miles away from Nice, after threatening passers by and police.
Meanwhile in Jeddah, Saudi Arabia, a guard at the French consulate was stabbed with a sharp instrument, reported the Independent. The French embassy issued a statement saying that he had been taken to hospital with non-life-threatening injuries.
The attack comes while France is still in shock following the beheading of French middle school teacher Samuel Paty earlier this month.
Paty was beheaded by a man who said he wanted to punish him for showing children cartoons of the Prophet Muhammad.