A woman who underwent transgender surgery at the age of 16 says she now regrets her choice and has blamed social media for her past decision to transition.
On Wednesday, 21-year-old Luka Hein filed a lawsuit against the Nebraska Medical Center and Nebraska Medicine alleging medical malpractice and negligence against medical professionals who conducted her gender transition surgery.
Over the past few months, LGBTQ+ and transgender rights have remained a controversial topic, with many conservatives arguing against gender-affirming medical care for minors. Some Republican-led states have also passed legislation prohibiting gender-affirming care for minors while others have argued against allowing transgender women to compete in female sports categories.
"When Luka was just 16 years-old, her breasts were surgically amputated as the first step in her 'gender affirming care' with the Defendants. As more fully described herein, the actions of the Defendants constitute negligence and are violative of Nebraska's Consumer Protection Act," the lawsuit says.
In the years following Hein's surgery, she says that she now regrets her decision and the lawsuit further claims that doctors failed to understand the influence social media had on her and her decision-making in 2018 when the surgery took place.
"Defendants knew or should have known that Luka was in a demographic of girls who were exploring transgender identity based on the influence of social media. As such, Defendants were negligent in failing to explore and factor in the influence of social media that clouded Luka's decision making," the lawsuit said. "Defendants failed to meet the standard of care by recommending and/or performing irreversible transgender procedures when Luka may have been swept up in a social contagion and/or unduly influenced by social media."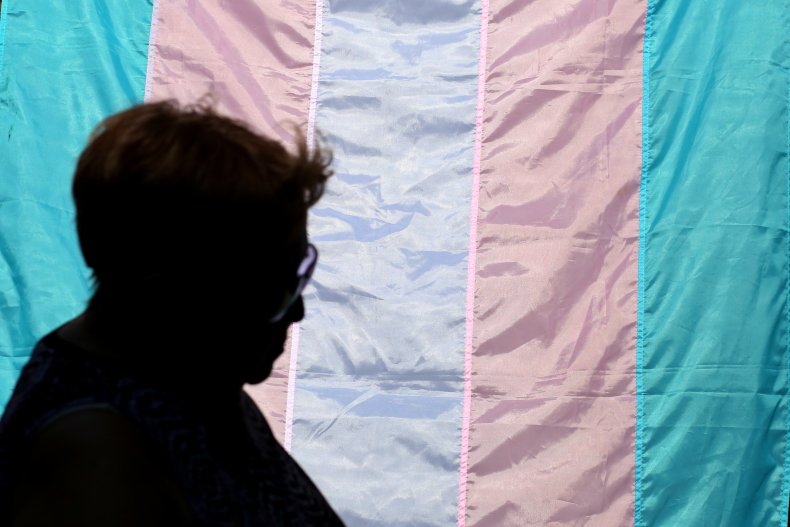 According to the Associated Press, a review of 27 studies in 2021 found that among 8,000 teenagers and adults who underwent gender-affirming surgeries, an average of 1 percent said they regretted their decision.
The lawsuit further said that in 2017, Hein was experiencing mental health issues and was placed in a "partial care psychiatric program" where she was diagnosed with generalized anxiety disorder and depression.
"Around this same time, Luka was groomed online and preyed upon by an older man from out of state who enticed her to send him sexually explicit pictures. When she refused to send more, he threatened her. She became terrified and law enforcement was notified," the lawsuit said. "An upsetting and difficult investigation followed. The entire incident was traumatizing for Luka and her mental health declined further. Her psychiatrist returned her to the intensive partial care psychiatric program in May 2017."
While speaking with the Daily Mail on Thursday to discuss her lawsuit Hein said, "I was going through the darkest and most chaotic time in my life, and instead of being given the help I needed, these doctors affirmed that chaos into reality...I was talked into medical intervention that I could not fully understand the long-term impacts and consequences."
Newsweek reached out to the Center for American Liberty, which is representing Hein in the lawsuit, via email for comment.
Nebraska Medicine declined to make any comments after Newsweek reached out via email.