Mom Not Attending Brother's Kid-Free Wedding Over Lack of Childcare Backed
A woman on Mumsnet has sought clarification on whether she is being unreasonable to miss her brother's wedding because she can't get childcare. In the post, user LydiaBennetsUglyBonnet explains, "My brother lives 350 miles away and is getting married tomorrow. Children aren't invited—it's been a nightmare trying to organize childcare for 3 full days (have to stay at least 2 nights because of distance) for my 2 kids in the summer holidays."
She explains how originally, her brother and sister-in-law on her husband's side were to look after them, but two days before the wedding, the brother contracted COVID and has been "quite unwell."
"He's [SIC her bother] really pissed off with me and has asked if I can send them anyway as isolation rules etc are essentially redundant now," to which she replied no, as they are going on holiday next week to Turkey and do not want to spread the virus around. "I think if you ask people to make a 700 mile round trip for their wedding without their kids being invited you risk things falling through and this happening."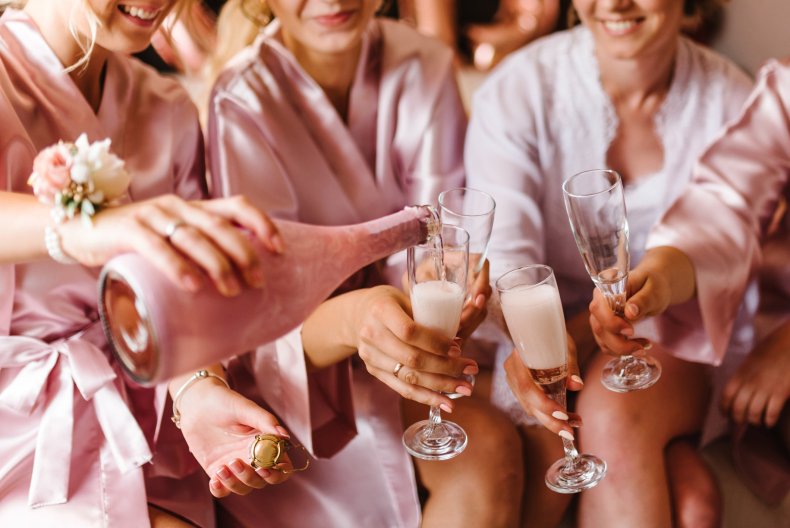 In a later update and response to a user asking why her sister-in-law can't still babysit the children she says, "She doesn't want to leave BIL [brother in law] when he's ill (he's CEV) [clinically extremely vulnerable] which I have to respect. I can't drive at the moment due to a leg injury, so can't go on my own! And would be weird for DH [darling husband] to go, he's met my brother twice and brother is a bit of a recluse, and also because of the distance."
Child-Free Weddings
Whether or not children attend adult events is a contentious subject that both sides often clash over, but as this woman's situation highlights there are two sides to every situation.
From the child-free couple's point of view, they want to keep costs down, enjoy their day without needing to rein it in in front of children, or deal with little whirlwinds of chaos, they want to see their friends and family without children demanding their attention, and they want the parents among their friends to be able to let their hair down without changing nappies or cutting the crusts off sandwiches.
On the other hand, busy parents with one or more children can see a child-free invite in many ways. Some might be thrilled to have a few days off, however others with less of a support system might be forced to make difficult arrangements, or have to miss out on the wedding completely. It could also be seen by some parents as a rejection of their children, and them as a family.
Wedding planning website The Knot suggests not putting the instruction on the wedding invite, "You shouldn't feel guilty for keeping your wedding a kid-free zone, but it's not polite to specify your wishes front and center on the invitations. Doing that is the easiest way to ruffle feathers.
"Having a child-free wedding can be a very sensitive issue for some invited guests, especially out-of-town family members, future in-laws and close friends with little ones. For a more tactful approach, have your immediate family, wedding party members and friends spread the word to guests by word of mouth so they have lots of time to secure childcare."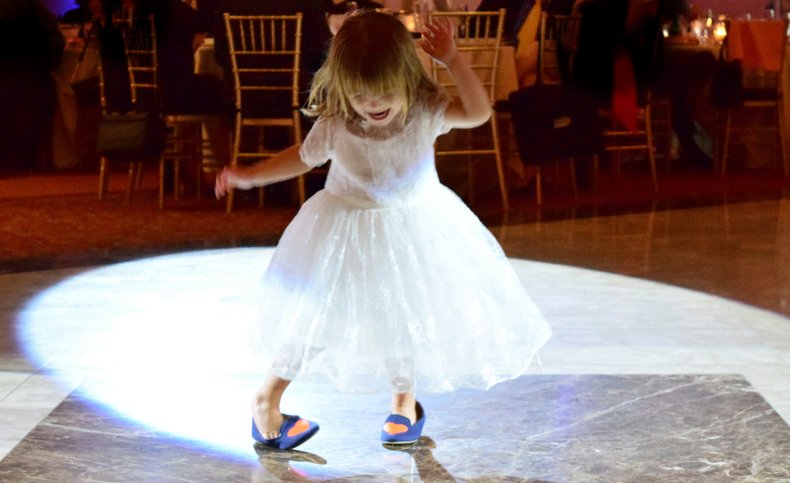 The user was voted 93 percent reasonable by users, and many people in the comments criticized the brother's demand for a child-free wedding, with one user writing, "Honestly anyone who has a child free wedding has no right to get annoyed if people cannot come due to childcare issues" and another saying, "Your brother has no right to be pissed off with you. He shouldn't have agreed to a child free wedding if it were important to him to have his sister who has children there." Another agreed, "This is the problem with child free weddings. You have done your best arranging childcare and it's not your fault that it's all broken down."