Woman Leaving Little Brother To Flunk College Cheered: 'Not My Problem'
A woman has been applauded online for leaving her little brother to flunk college after he moved into her college residence and started causing havoc.
The woman, who appears to be in her late teens or early 20s, was provided with accommodation near her college campus by her parents when she first enrolled in the school.
Now that her younger sibling has started attending the same college, her parents felt it would be wise for him to move in with his older sister. The woman didn't take kindly to this, and has since moved out of the apartment.
"They did not buy [the apartment] specifically for me," the woman wrote in a now-viral Reddit post.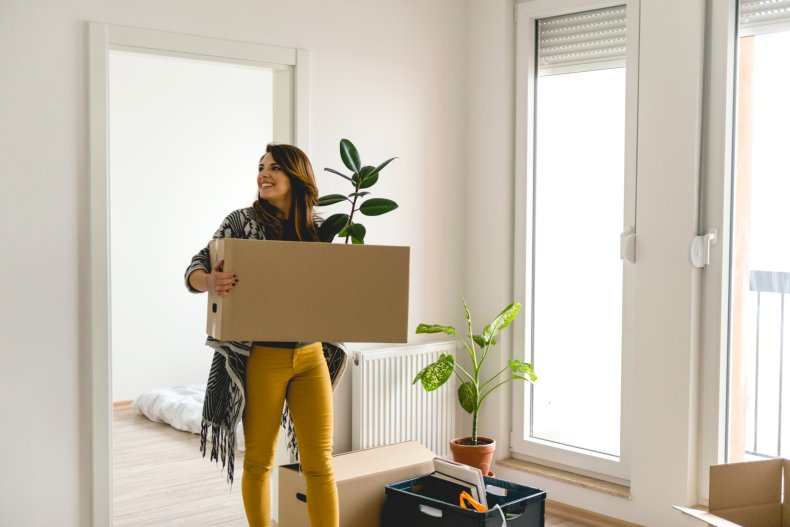 "When I got into university my parents purchased an apartment close to the campus so that I could live my way without having to deal with other people. I'm not social and I could best be described as either a misanthropist or curmudgeonly," she added.
The woman went on to share that her brother graduated from high school last year and has recently been accepted into the same school as her.
The Reddit post says: "Rather than stay in dorms, he convinced my parents to let him move in with me. Well they own it so I had no say. I lasted one semester."
The disgruntled sister revealed that her brother is taking a hedonistic approach to college, flunking classes, and racking up noise complaint fines by the condo board.
"That's not my problem," the woman wrote defiantly.
She explained in the post that shortly after her brother moved into the apartment, she moved out. Now, her parents are pleading with her to move back in. Unsure whether she's made the right decision, the woman called upon Reddit users to asses her situation.
Her Reddit post concluded: "My parents are asking me to please move back in because my brother is in danger of being put on academic probation. I asked if I was allowed to bar him from having parties and stuff. He was part of the conversation and was upset that I was asking to be put in charge of him. My parents said he was allowed some freedom and that as his big sister I should look out for him and not let him fail. I thanked them for the opportunity but declined."
Since it was shared to the social media platform by @BothAd_7165, the Reddit post has been upvoted by 97% of the users engaging with it and commented on more than 1,000 times.
Most of the Reddit users reacting to the post criticized the woman's brother and her parents' push to get them to live together.
"Your parents want to spoil their son but blame you for the consequences of their parenting. You are 100% right to wash your hands of it," one user wrote.
"They're saying he can do what he wants but Big Sis is responsible for his consequences," added another, arguing that the circumstances aren't fair.
How To Handle Controlling Parents?
Parents often like to have their own way or micro-manage their children. It can be tricky to navigate "helicopter parents" who simply get too involved and don't respect boundaries.
Jack Hazan is a licensed psychotherapist and the author of the mental health book Mind Over Batter: 75 Recipes for Baking as Therapy. He is also the founder of the Modern Therapy Group, a virtual telehealth therapy group.
"At their core, controlling and over-protective parents are usually just afraid that if they give their child too much freedom, they will get into trouble," Hazan told Newsweek.
"However, helicopter parenting rarely works. The young adult should approach this parenting style with communicating their need for autonomy in order to grow and develop," he said.
The psychotherapist advised that teenagers and young adults navigating such situations commit to following some of the rules and boundaries set by their parents, but also ask them to trust that they will be OK without constant interference in their lives.
"I advise young people to point out their 'track record' to their parents to help them feel safe in letting go of control and allowing for independence. Check-ins and communication are helpful for establishing trust between parent and child," Hazan concluded.
Newsweek has reached out to @BothAd_7165 for comment. We cannot verify the details of the case.
If you have a family dilemma, let us know via life@newsweek.com. We can ask experts for advice, and your story could be featured on Newsweek.