Woman Claims Family Was 'Kicked Out' of Shelter After Positive COVID Test
A woman in Hawaii claimed she and her family were "kicked out" of a shelter because of a positive COVID-19 test. The situation is pulling at the heartstrings of viewers, and many felt sympathy for the family in the unexpected situation.
The TikTok video was shared by @issa.mfckn.sunny2u.twats on January 24. The 20-second clip, which is accompanied by the song Don't Say by Jex Nwalor, started with the words appearing on the screen: "Me and my family kicked out of the shelter due to a positive COVID test."
The CDC recommended when someone has a confirmed case of COVID-19 at a homeless service provider site: "Ensure that the homeless service site has capacity to isolate clients with positive results who are not hospitalized or facilitate safe transportation of those with positive test results to a designated isolation area." It also recommended providing accommodation for families and children that need to isolate.
The video started showing kids outside near a bunch of trash bags full of items and belongings outside a building. There is also a clip of people moving the bags as the TikToker filmed. There's a close-up shot of the bags along with backpacks outside on the ground as well.
Next, the video cuts to the family sitting outside in the evening on blankets, and there's a shot of two of the kids standing nearby as the screen read, "Leaving us in the cold nowhere to go." The camera pans to a pile of belongings outside before the video cuts off.
The post is captioned: "How do you kick a family out having nowhere to go?" The post has garnered over 3.8 million views going viral with 579,000 likes.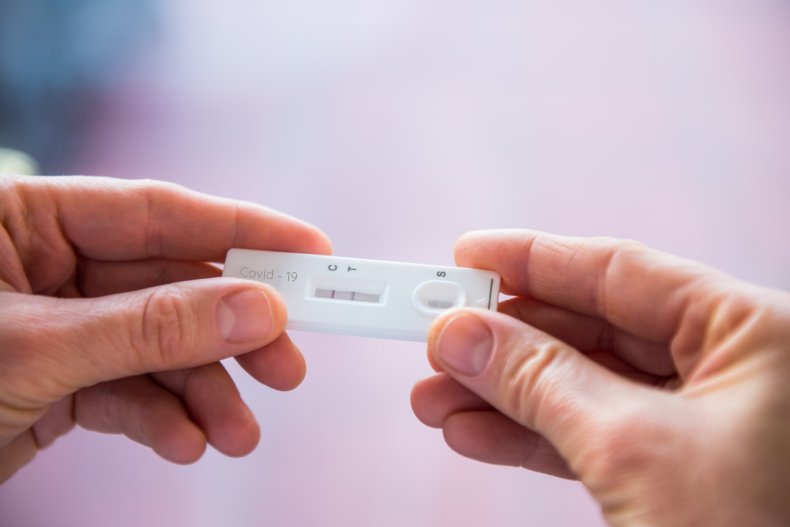 In a follow-up post, the creator said they are staying at her father's house where her two brothers also live while taking care of him. She also has her CashApp information in her bio as well.
Another TikToker also weighed in a video saying she and her family are in the same shelter, and that people without vaccinations have to be tested weekly. "And I've seen a lot of families, not only hers, but I've seen a lot of families get kicked out of this specific shelter because of their positive COVID test," she said.
However, things have seemingly improved as the creator of the viral video showed another post revealing that she donated money to help someone else, writing, "Didn't realize she needed food. Will be donating more. But yes, people blessed me and my family, and I will love to pay it forward."
Someone also donated the TikToker's family a van, and @issa.mfckn.sunny2u.twats shared a shoutout to the man along with a picture of herself with the man and her new van.
In the original viral post, people had a lot of sympathy for the TikToker and her family's plight. One user said they "understand" the shelter kicking them out for "safety," however, "they definitely should of found some sort of self-isolating place for you to stay."
Some offered up words of encouragement to the creator of the post. "Your kids will remember the good times," a user said. "The bad times. But most importantly that they had you through it all."
Another is "praying" for the TikToker and her family, telling her to "stay strong mama."
Others brought up the "reality of Hawaii," adding, "Locals getting pushed out while rich folks move in. Gentrification is real."
One viewer stood up for the creator of the TikTok, saying, "It's easy for you all to judge this homeless mom from the comfort of your own home huh? Sickening. Some of y'all have never struggled and it shows."
Some wanted to help, asking for the poster's CashApp information. "I wish I had the means, I'd take you all in, I'm so sorry," someone said.
A TikToker admitted to getting emotional. "My heart is broken tears falling from my eyes," a user wrote. "I'm really sorry you and your family had to go through this. I don't know what the world has came [sic] into."
However, not everyone was on the side of the TikToker. "Get a job," someone said.
A viewer seemingly defended the shelter, stating, "Well they can't risk everyone getting sick and possibly dying." The creator of the video replied saying, "So they sent us out to the rest of the public? Risking others that can possibly catch it at the park we were sleeping at? We were there all day/night."
Newsweek reached out to @issa.mfckn.sunny2u.twats for comment.
Updated 02/03/2022, 2:52 p.m. ET: This story has been updated with a verified video of the incident.