Woman With Coronavirus Gives Birth, Thanks Nurses Who Cared For Her
When Shaquilla James went to the Intensive Care Unit of the McLeod Regional Medical Center last month for a severe cough, she ended up being diagnosed with COVID-19 and giving birth to her daughter on the same day.
She and her daughter both survived the ordeal, and James has since gone back to the hospital in Florence, South Carolina to thank the nurses who cared for her during that critical time. She cried as she embraced one nurse in particular, all while holding her newborn daughter.
James was placed on a ventilator during her hospitalization and doesn't remember a lot of what happened, but she remembers writing a message to nurse Kelly Orton asking her to stay by her side.
"When I finally woke up, Kelly was there," James told WPDE-TV. "You know, she explained everything to me. And when she had sat me up, I told her, I told her, 'Don't leave me.' And she didn't."
James didn't actually get to hold her daughter after she was born because she didn't want to risk possibly exposing the infant to coronavirus.
The newly formed immune systems of infants are often more susceptible to illness. In fact, one-year-old children and younger have died from COVID-19 at rates more than double the total coronavirus-related deaths for children between the ages of 1 and 14, according to data from the U.S. Centers for Disease Control and Prevention.
Instead of holding her newborn daughter, James decided to isolate herself until she recovered from the illness. The infant stayed in hospital care while James recovered, and Orton sent James pictures of and updates about her daughter so that James knew her child was safe.
"It's so exciting," Orton said about her recent reunion with James and her baby. "I have just been wanting to do that since she left.... Like, literally since the day she left."
James gave Orton a gift in appreciation for her care, and Orton and her fellow nurses signed a baby book that they gave to James as a gift.
Newsweek reached out to the McLeod Regional Medical Center for further information. This story will be updated with any response.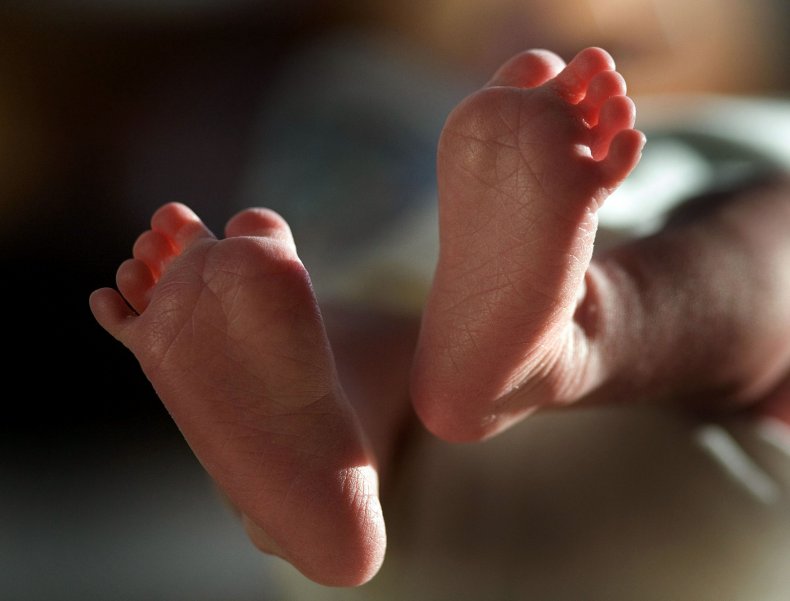 James expressed gratitude for surviving the epidemic and warned others to observe safety precautions to minimize their possible exposure to the deadly virus.
Last month, another mother delivered her child after being diagnosed with COVID-19, though her story didn't have as happy an ending.
In April, Mary Agyeiwaa Agyapong, a pregnant 28-year-old nurse at England's Luton and Dunstable Hospital, consented to an emergency cesarean section because she worried that the virus would kill her before her child was born.
Her newborn daughter survived the procedure, but the mother perished shortly after on April 12. The daughter was also named Mary, after her mother. She's currently being cared for by her father.