Woman Exposes Manuals Used To Groom Children In Viral Video: 'Horrifying'
A woman shared a now-viral TikTok video and said there are manuals that are circulated to serve as guidance on how to groom children.
Seara Adair posted the video, which was viewed more than 100,000 times, on her TikTok account @riadaaraes. She shared two additional videos that continued to discuss the matter.
"These grooming manuals are often very long, very detailed and cover a plethora of topics, including how to spot a vulnerable child, how to groom them, how to actually perform the abuse and then how to clean up afterward," she said in the video.
Is It Legal?
The Child Rescue Coalition, a nonprofit that builds technology to track and arrest child predators for law enforcement free of charge, reported that these grooming manuals are legal.
"The legal definition of child sexual abuse material (CSAM) is photos or videos that depict a child being sexually abused," the organization noted. "CSAM doesn't include the written word, so documents like grooming manuals are not illegal to possess or distribute."
The coalition also stated that it has seen about a dozen of the manuals passed along to child predators more than 100,000 times.
The Child Rescue Coalition encouraged parents to exercise caution when their children are online.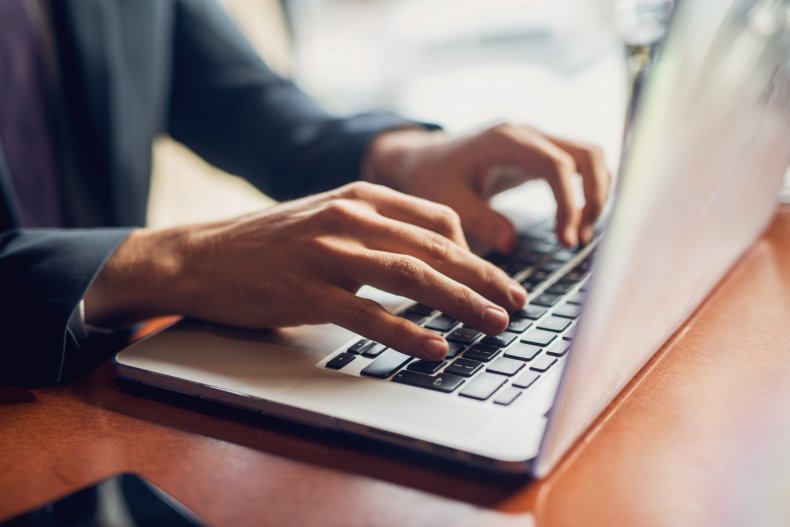 The Manual
"These manuals are not full of shame and discreet, they are full of encouraging the attraction between an adult and a child," Adair said in her video. "It is a place where pedophiles can basically support each other and give tips on how to achieve the satisfaction that they are looking for in this situation."
She continued and said child predators believe the children that are abused are "willing and understanding participants," and the manuals further convince them of the idea.
In her other videos, Adair went more in-depth about the victim selection process and whether the victim would keep the abuse a secret from trusted adults.
Carly Yoost, the CEO of Child Rescue Coalition, told Newsweek that they find most predators turn to file-sharing networks to download illegal videos, images and manuals.
The organization's technology starts to track a predator after they've downloaded illegal content, and they will check whether a manual was also downloaded.
Yoost said new manuals have been shared, and predators share advice with one another.
"We do see them evolving as technology changes," she said. "There are ways to be more evasive. They also provide tips through the manuals or chatrooms."
TikTok Reactions
Viewers of Adair's video shared their shock in the comments section.
"This is absolutely horrifying," a commenter wrote.
Another TikTok user who said they work as a daycare teacher said it was helpful to see potentially dangerous signs to look for when working with children.
"No child should have to hurt like this," they commented.
"This is nauseating but necessary to know it exists to protect our kids," a viewer wrote.
Many were surprised to learn that these manuals exist.
"I would have liked to go my whole life without knowing that these existed and I don't know why I had just assumed that they did not," one commenter wrote.
Viewers were not the only ones who were unaware of the manuals—Yoost said she's come across many people who were shocked to learn about these manuals during awareness campaigns.
"Most people have no idea that it exists, that it's legal in most states to share it and that predators go to that extent to teach other predators how to be better," she said.
Adair told Newsweek in an email that she first learned about these manuals after she came across a social media post published by the Child Rescue Coalition, which highlighted how single mothers were "good targets for access to children."
She found some additional research compiled by the United States Marshals Services' Behavioral Analysis Unit on these manuals and believed it contained information that would be important to parents.
"Knowledge Is Power"
Adair said she was not surprised to learn these manuals exist.
"As a [child sexual abuse] survivor myself and someone that has spent their own time making myself as knowledgable as possible on the way predators think and work, it's of no surprise to me the lengths they go to prey upon children," she said.
Adair said parents may be less aware of just how organized child predators are and that they have their own "communities."
"I will say, though, it amazes me how 'legal' these are," she said. "Written word is still very much protected, even in the world of child exploitation."
With three videos on the topic published so far, Adair said she is continuing to work on other videos to include in the series.
"I think knowledge is power," she said. "Both for children and parents. I think the key to keeping our children as safe as possible is to both instill them with the knowledge of what to look out for themselves as well as carry as much knowledge ourselves as parents."
TikTok is home to numerous other videos that discuss parenting, including one in which a woman cautioned parents against creating social media accounts for their children.
A teacher went viral after she asked parents to discipline their children, while another video shared by a mother showed a hack for how she keeps her kids safer while they are out.