Tennessee: 90-Year-Old Woman Fights Off Attacking Bear With Deck Chair
A 90-year-old woman somehow escaped with non-life-threatening injuries this week after she fought off a mother bear using a lawn chair.
The bear attack took place whilst the woman was sitting at her porch at her Sevierville, Tennessee home on Wednesday afternoon, local wildlife officials said.
Speaking to Tennessee news outlet WVLT, the woman said bears had been known to come into the area before and she hadn't been bothered by them.
This time was different.
As the woman was sitting on her porch, a mother black bear and her three yearlings approached her. She picked up a lawn chair and shook it in the direction of the bears to scare them off. Then, she said, "it just made a lunge at me."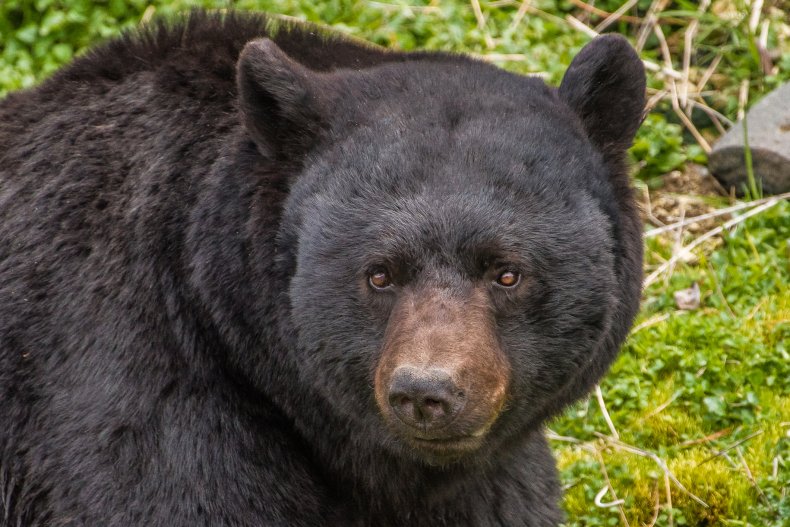 After the bear scratched her the animals ran away, and the woman drove herself to hospital where her injuries were treated, the Tennessee Wildlife Resources Agency (TWRA) told local news station WBIR.
While the woman survived the encounter, the TWRA said it had no choice but to kill the bear due to state guidelines.
Matt Cameron, a TWRA spokesperson, told WVLT that after the bear had left the 90-year-old woman's property it had charged towards another resident who shot it.
"Once a bear has made contact with a person and caused injury we have no choice but to euthanize it," Matt Cameron, a TWRA spokesperson told WVLT. "It can't be relocated." It is unclear what happened to the bear yearlings.
It's not the only bear attack to take place in Tennessee this month. A 350-pound black bear had to be killed after it tore into the tent of a family of five who were camping in the Great Smoky Mountains National Park in the early hours of June 12 according to the National Park Service.
Once the bear had gained access to the tent it scratched a three year old girl and her mother. After several attempts, the father managed to chase the bear off. The NPS described the injuries to the mother and daughter as "superficial" and the family were able to leave the campsite to seek medical attention.
The bear was tracked down and euthanized by wildlife officers.
NPS official Lisa McInnis said in a press release that the bear "was likely attracted to food smells throughout the area, including dog food."
The press release read: "The bear's behavior appeared to be inconsistent with predatory behavior, but rather that of a food-conditioned bear. Human-bear conflicts peak in late May and June when natural foods, like berries, are not yet available.
"Campers are reminded to take necessary precautions including properly following food storage regulations while in bear country."
Human-bear encounters, which can end badly for both humans and bears, rise when bears learn to associate humans with food.
Bear safety advice can be found on the NPS website here.