Woman Finds Marble Floor Underneath Carpet in 'Abandoned' Bank From 1908
A woman who bought an "abandoned" bank built more than a century ago has uncovered an original marble floor, which had been hidden by carpet.
The online poster, Kate Ansari, The Venue CEO, shared the amazing find to her TikTok account, @thevenueceo, as she set about renovating the old building.
In the clip shared on Monday, Ansari wrote: "I found these original marble floors under the carpet in an abandoned bank from 1908."
More than a million people have watched it, as Ansari—who runs a wedding venue business in Maryland—shared updates.
Ansari revealed in a follow-up clip, entitled "tile restoration day 1" and viewed more than 4 million times, that the building is the Citizens Ballroom, located in downtown Frederick.
Speaking to Newsweek, she revealed she chose the name as the building is a former Citizens National Bank, and she "wanted to honor the history of the space."
The property, which closed in 2015 and has been vacant ever since, is a sprawling 6,000 square feet on two levels. Ansari began her renovations in summer 2021, after snapping up the building.
She told Newsweek: "When I first saw the bank, I fell in love with the historic details that you just can't reproduce today—its bronze doors, iconic vaults, marble walls and even the nuclear bunker in the basement!
"But I had no idea those gorgeous tiles were waiting for me to find them. The main room of the bank where the teller desk was had tiles from the '90s that did need to be covered with new flooring because they were beyond repair (and not very cute!)"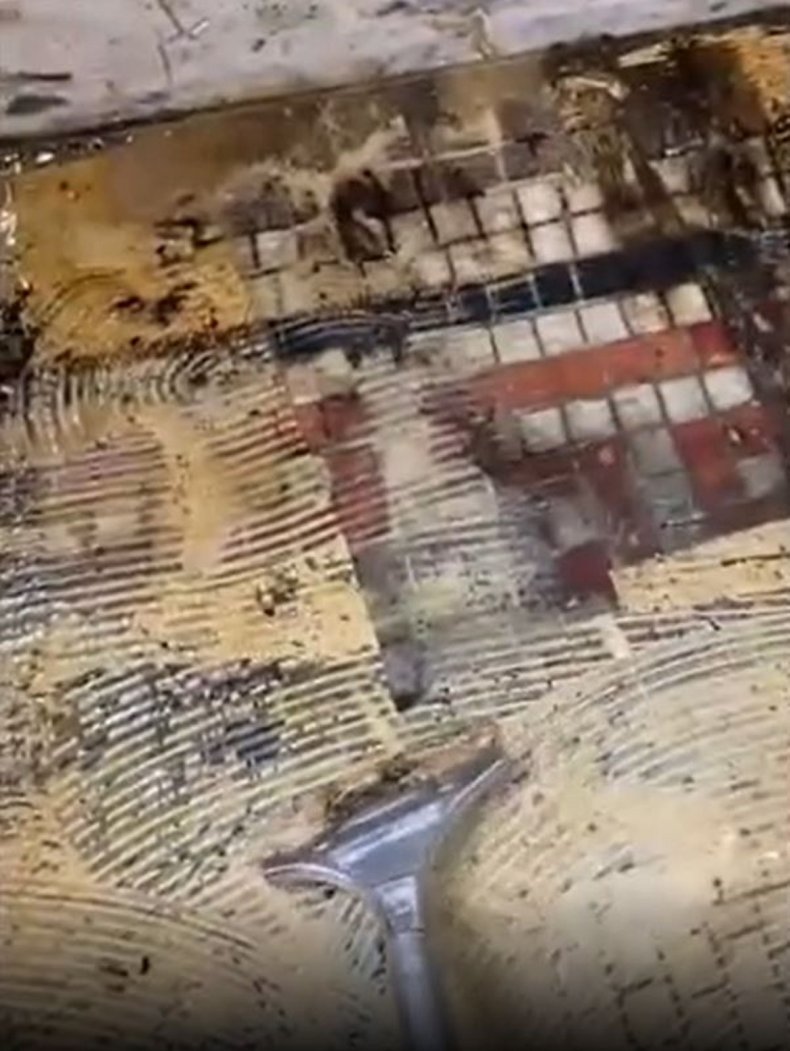 Ansari continued: "But then when we were doing our asbestos inspection, we found the tiles under the carpet in all of the side rooms that were being used as offices and storage. Luckily no asbestos so we were cleared to renovate them!
"You always hope there's a gem hidden under the carpet when you're renovating a historic building, but I never expected this gorgeous of a gem! The tiles are original to the building, so were laid in 1908.
"They look like they were laid by hand in individual marble squares as they aren't completely uniform. The tiles are in great shape but were covered by loads of carpet glue."
She narrates one of her viral clips, saying: "If you're new here I found this mosaic tile hidden under the carpet in an abandoned bank I bought to turn into a wedding venue."
Sharing snaps of the lavish room, with a huge fireplace, she said: "There are five total rooms I need to refinish the tile in, and this is room one, day one."
Ansari claimed the glue was "super thick," and she spent around four hours scraping off the gunk, adding: "There was a ton of ancient glue on here."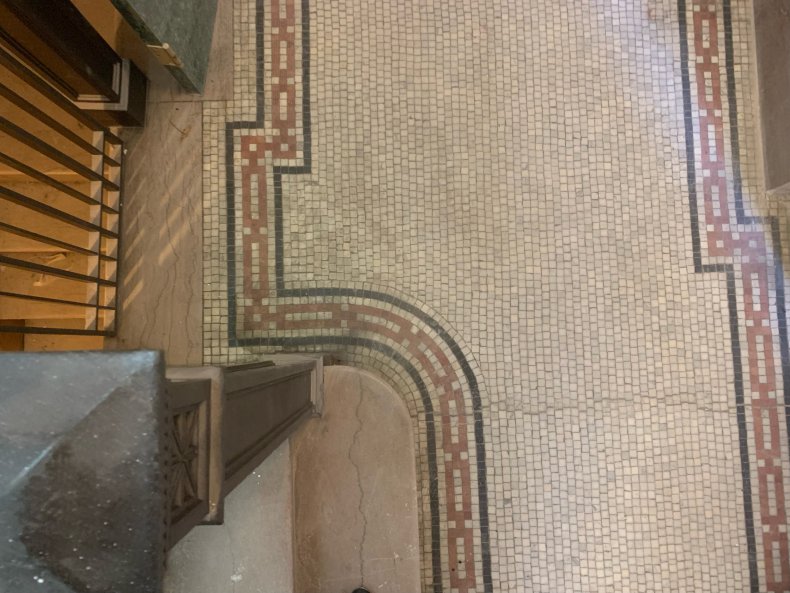 She added: "It was such a satisfying process though, even though I'm definitely going to be feeling this tomorrow, it's totally worth it to bring these floors back to life. I still can't believe they covered them with carpet."
She later said: "I'm in love with these floors."
Numerous TikTokers were equally in love with the flooring, as Jessica Jawan commented: "Some people just have no taste, or vision! Let that beautiful tile work SHINE!!!"
Abbey B. asked: "Why would they cover that up?!"
Allison Przytulski commented: "Those are going to be absolutely beautiful."
KOB raved: "The beauty people covered with GD carpet!"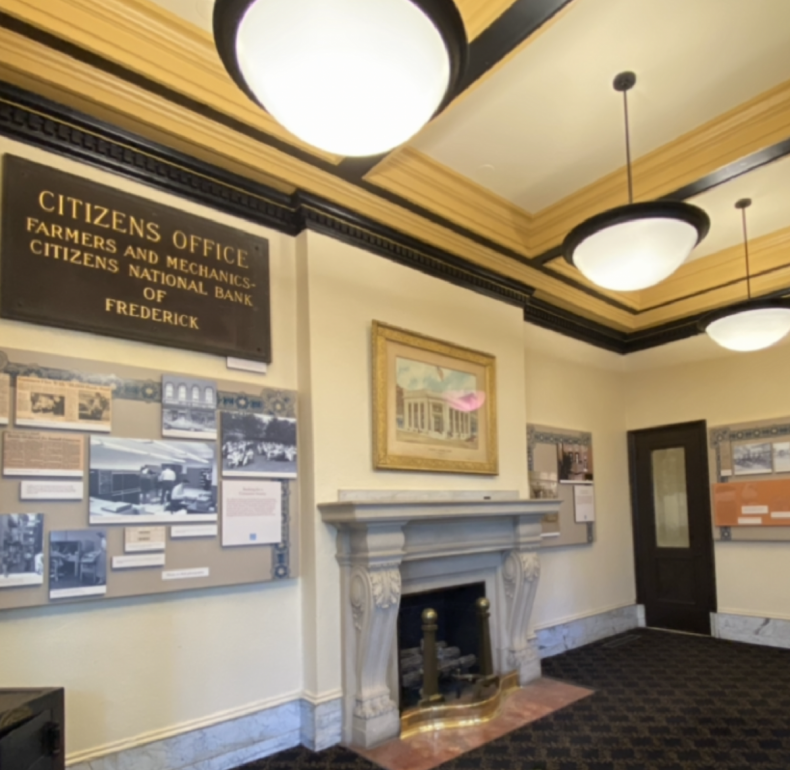 Jursey joked: "That person really felt like telling you they have no taste."
And in response to numerous people claiming it's a mosaic pattern, Ansari confirmed: "It's marble tile."
Ansari's parent company website, Fêtewell Event Venues, describes the space as: "The former bank is being lovingly renovated to its original glory and updated for its new life as a celebration space right in the middle of town."
She's previously renovated two historical buildings, Main Street Ballroom and Haven Street Ballroom, turning them into wedding venues.
Ansari adding to Newsweek: "As a cornerstone building in the heart of Downtown Frederick, it always made me sad to drive by it sitting empty. It's an honor to restore it to its former glory and bring this space to Frederick."
According to the Centers for Disease Control and Prevention (CDC), the marriage rate in Maryland stood at 4.3 weddings per 1,000 residents, in 2020.
This is a dip from the previous year, at 5.6, which could be attributed to the COVID-19 pandemic.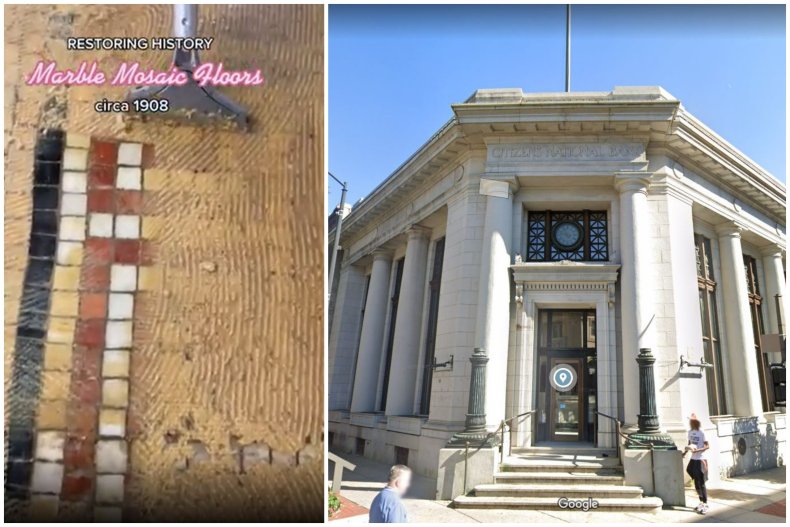 Update 2/23/22, 11:47 a.m. ET: This article was updated with video, comment and photos from Ansari.