Woman Ghost Hunting Falls 20 Feet Through New York Train Station Roof
A woman who fell up to 20 feet through a New York state train station roof said she was hunting for ghosts.
The 35-year-old woman suffered multiple injuries after falling near the back of the Central Terminal in Buffalo, New York.
Officers and other emergency personnel responded to a rescue call just after 10:30 p.m., on Saturday, Buffalo police told News 4.
The woman was taken to Erie County Medical Center to be treated for multiple injuries, police said. She later told investigators that she and another man were ghost hunting before the fall.
Authorities say the pair were in the area without permission but no charges have been filed at this time, WIVB reported.
The Buffalo Central Terminal was originally built in 1929 and operated as one of the country's busiest train stations for 50 years, handling over 200 trains and 10,000 passengers daily, according to the Central Terminal Restoration Corporation. The terminal closed in 1979 and has been left abandoned for many years.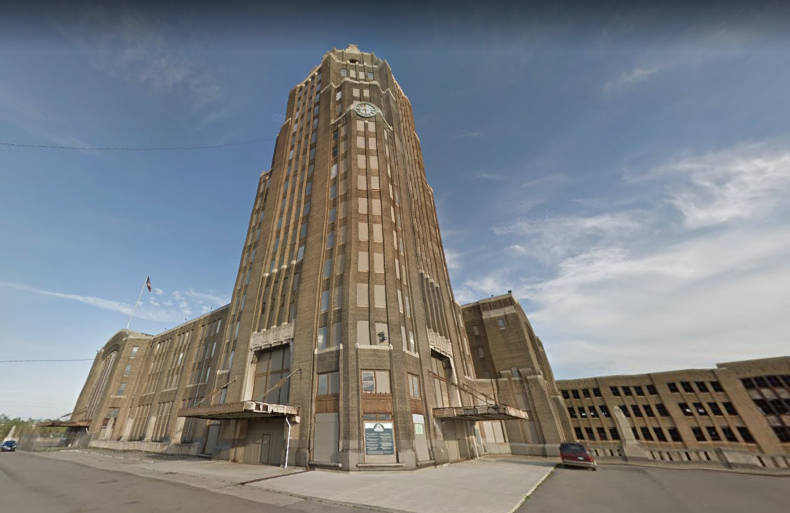 The building has developed a reputation for attracting ghost hunters in the past and the Ghost Hunters TV series once broadcast a six-hour live program from the former train station, according to The Buffalo News.
Newsweek has contacted the Buffalo Police Department for comment.
In June, a man shared eerie snaps from inside an abandoned 19th-century farmhouse, which still had food rotting in the fridge.
Bryan Sansivero said he stumbled across the ruins of an old farmhouse in Maryland, which he estimated was around 2,160 square feet.
"It is extremely hidden, even the driveway is almost impossible to see from the road," he told Newsweek. "There are several structures on the property, including a dozen or so cars, a barn, and a large truck trailer and you can't see any of these unless you're right on top of them. It's pretty much completely hidden from the outside world because of nature."
The 36-year-old photographer said he's ventured into more than 100 buildings over the years as part of his "dangerous hobby," with the states of New York, Virginia and Maryland being the best for finding hidden gems.