Woman Hits Sleeping Boyfriend With Hammer for Leaving TV On, Police Say
A 74-year-old woman has been arrested in Bullhead City, Arizona, accused of hitting her sleeping boyfriend in the head with a hammer because he left the television on overnight.
Marilyn Ann Kepler is facing a charge of aggravated assault per domestic violence, the Bullhead City Police Department said in a news release.
The police department was alerted on Monday afternoon to a 74-year-old man being treated for head injuries at a hospital in Kingman.
The man told hospital staff that he had woken up to Kepler hitting him in the head at their home in Bullhead City. His name was not released by police.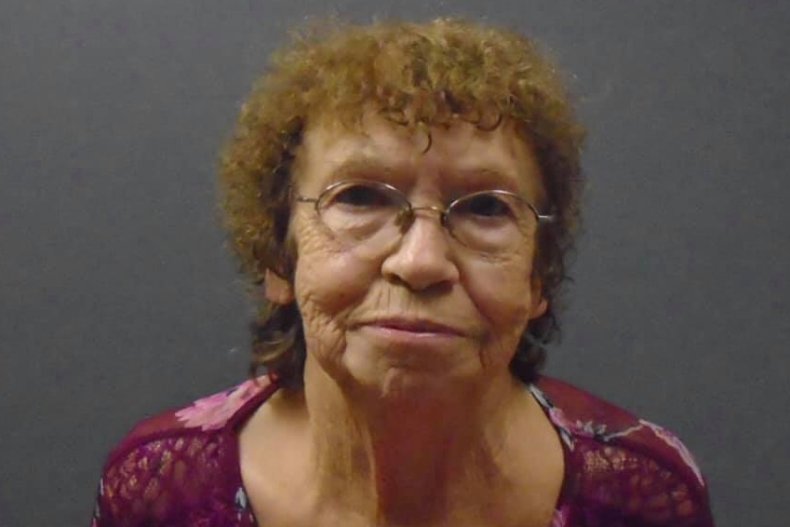 He told police he had managed to convince Kepler to drive him to the hospital to receive treatment for his injuries. But instead, he said Kepler drove past the hospital and allegedly pulled a gun on him.
The man said he was able to wrestle the gun away from Kepler and get out of the vehicle before she drove off.
People who were driving by at the time saw him and took him to the nearest hospital for treatment, Bullhead City police said.
Officers went to an address in the 1800 block of Arcadia Plaza in Bullhead City and took Kepler into custody.
She told police that she was upset with her boyfriend because he had left the television on during the night and she could not sleep.
Kepler was booked into Mohave County Jail in Kingman.
The Bullhead City Police Department has been contacted for additional comment.
Kepler's arrest comes after a man in Florida was arrested after allegedly beating his girlfriend because she had switched the television channel during the Super Bowl on Sunday.
Thomas White, 55, and his girlfriend started arguing after she switched the channel away from the game between the Kansas City Chiefs and the Tampa Bay Buccaneers, according to the Alachua County Sheriff's Office.
He allegedly punched her in the face repeatedly, leaving her with injuries that included cuts on her face and chin, a bloody nose as well as a swollen wrist and hand.
When deputies questioned White about the altercation, he told them the woman had been "running her mouth" and it had angered him. He was arrested and charged with felony battery.