Woman's Honest Response to Student Applying for Job She Quit Praised Online
A disgruntled ex-employee has been applauded for offering an honest assessment of her former workplace after being contacted by a woman interested in a job there.
"Employer bashing" is a relatively modern concept that has emerged in the world of online job hunting following the arrival of platforms like Glassdoor, a website that allows former workers to anonymously review companies, and the business-led social media space LinkedIn.
But reviews of this kind can still land former employees in hot water as one former laboratory worker posting her experience to Reddit recently revealed.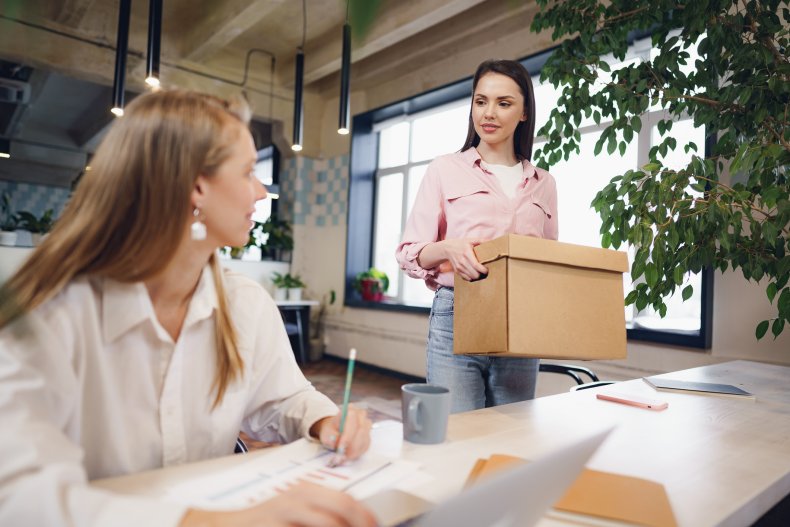 According to Tiffany Kuehl, HR director at recruitment firm Versique, it's crucial that ex-workers take a breath to ask themselves why they are posting a review before they do so.
"If you are genuinely concerned about the state of the business, the environment, or have raised issues internally and have not seen them addressed, then you can take to the internet, but you should do so with caution," she told FastCompany.
An overly negative review could be dismissed as the rantings of a jilted worker while, in extreme cases, disparaging or defamatory comments could result in legal action.
According to Kuehl, anyone posting a review of this kind is "less likely to be sued" if they ensure their comments are framed as "opinion rather than a fact."
She recommends using phrasing like "what I have observed," "what I have noticed" and "in my experience" to address the potential legal issues while the naming of colleagues still present at the company is a big no-no.
In the case of the woman posting to social media, it's not clear exactly what was said to the prospective applicant. However, if the experience she detailed in her post is anything to go by, it was most likely not positive.
According to the woman, who is a university student posting under the handle yagirldebbie, in an account that has accrued over 10,000 interactions, during her part-time job with the unnamed laboratory, one co-worker would regularly text her "outside of work" and demand she respond "immediately."
When she raised this with her employers they allegedly "yelled" at her and told her not to respond. She also claims she ended up working "way too many hours" and was "pressured into skipping class" to cover shifts.
"They gave me little to no flexibility for exams, and I was often running from exam to work because they wouldn't give me time off," she wrote. "I was being bombarded and harassed by the job so much that it felt like I was a student on the side and a full time employee, when the reverse was true."
After growing exhausted at being "run ragged for a job" she quit. However, recently she was contacted by a woman on LinkedIn who found out she used to work there. It turned out she had been offered a job there and wanted to know what it was like.
The woman said she told her "everything" previously mentioned in the post. This took the form of a series of "screenshots and emails" she had saved as proof of their treatment.
As a result the new applicant ended up taking a job with a "different lab," but not before disclosing to the woman's old employers that she had described her experiences there to her.
Now her old employers have been emailing and phoning her, angry at her for being "unprofessional." Though the woman wondered if she was wrong to offer an "honest" assessment of her old workplace, for many on Reddit she was entirely within her rights to do so.
Ed_lv said her old employer calling her "unprofessional" was "a perfect example of pot calling the kettle black," while Express-Zucchini6177 said: "She deserves to know what she was getting into, and companies (or labs) that want good employees need to be good employers."
TheUpperofOne said the woman was a "good person to let the new hire know what a toxic work environment it was," though BooRoWo felt the prospective employee "shouldn't have told the bosses" what the ex-worker said, adding "she could have easily just said she took another offer."
Sad_you_1392 agreed, writing: "She didn't need to tell them that you gave her negative info about them."
Middle_Radish_137, meanwhile, hoped the ex-worker's actions would inspire others to do so. "If only more people did this so that employers would realize that they can't get away with harassing employees and other nonsense," they wrote.
S***suri concluded that ultimately: "If they wanted good employee feedback the solution is to be better employers."
Newsweek has contacted yagirldebbie for comment.