Woman Killed by Dog Pack Behind Attack She Was Sent to Investigate
A dog owner faces manslaughter charges after their animals killed a public health worker who was responding to earlier reports of an attack, police believe.
Jacqueline Summer Beard, a long-time employee with the Alabama Department of Public Health (ADPH), was found unresponsive Friday in a car that had been reported to police as suspicious. The 58-year-old had reportedly been looking for the owner of a pack of dogs that had been accused of attacking people in the Crumpton Road area outside of Red Bay, Alabama, AL.com reported. Franklin County Coroner Charlie Adcox pronounced her dead later in the day.
While responding to the vehicle call, local deputies meeting with residents were attacked by the same pack of dogs, with one person suffering minor injuries. Following this altercation, the animals were subdued and some were later euthanized.
"It is believed that Beard was attacked as she was attempting to contact the dog's owner when she was killed by the dogs," the Franklin County Sheriff's Office said in a statement, according to AL.com.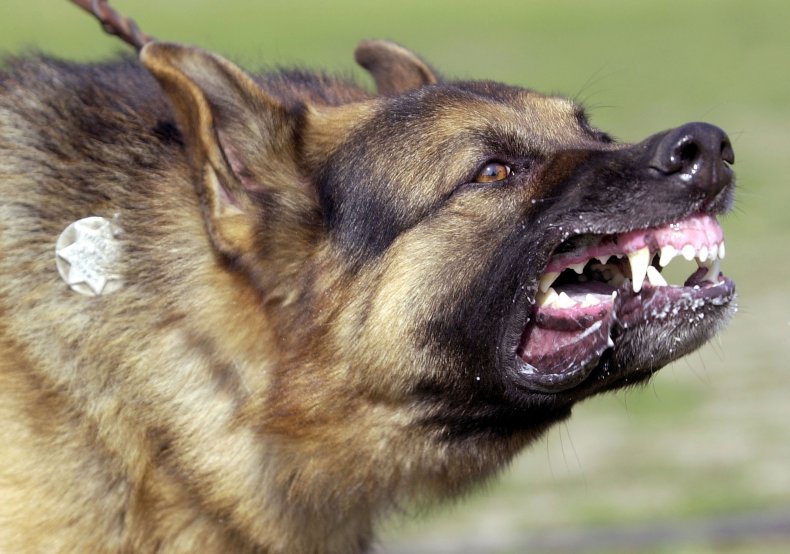 The owner of the dogs, 39-year-old Brandy Lee Dowdy, was arrested following the discovery of Beard's body and charged with manslaughter. Under Emily's Law, Alabama residents can face legal consequences as a result of their animals' actions. As of Saturday morning, she was being held at the Franklin County Jail pending further investigation, according to jail records obtained by WHNT News.
The law, signed by Governor Kay Ivey in March 2018, is named after Emily Colvin, who was killed by a pack of dogs outside her home in 2017. Under the law, owners can face misdemeanor or felony charges depending on the nature and severity of their animal's actions.
"The Alabama Department of Public Health (ADPH) extends our deepest sympathy to the family, friends, and colleagues of Summer Beard, after her tragic passing," Ryan Easterling, the director of the ADPH's Health Media and Communications Division, said in a statement sent to AL.com. "Summer was known to her coworkers as an exceptional person. She was a tremendous team worker and was loved by those who knew her. It is a very sad day for ADPH, and we ask that everyone respect the privacy of the family during this most difficult time."
The previous attack that Beard had been following up on involved a woman who was mauled while taking a walk in the neighborhood. As of Saturday, she remained hospitalized in a facility in Mississippi.
"She was in pretty serious condition," Franklin County Sheriff Shannon Oliver said in a statement on the unnamed woman's attack, AL.com reported.
Newsweek reached out to the Franklin County Sheriff's Office for comment.