A 7-year-old girl in Lake County, Florida, was struck and killed by a car being driven by her 70-year-old grandmother on Sunday.
The Florida Highway Patrol stated in accident report that the grandmother was driving a van to drop off family members at a home in Leesburg, according to local news station WKMG. Everyone exited the vehicle when troopers said the grandmother did not see her granddaughter in front of the car before driving forward, hitting her.
The child was taken to Leesburg Regional Hospital where she passed away. Highway patrol troopers said that the incident remains under investigation.
A public affairs officer for the Florida Highway Patrol told Newsweek in a statement, "This is a tragic crash. The 70 year old driver is cooperating with FHP traffic homicide investigators. Unfortunately, we have seen these types of crashes before at a residence. It is a reminder to make sure all children are accounted for, before moving the vehicle."
Facebook users had mixed reactions to the incident on WKMG's Facebook page. One user wrote, "Oh my so sad. Prayers for her family I am sure the grandmother is devastated."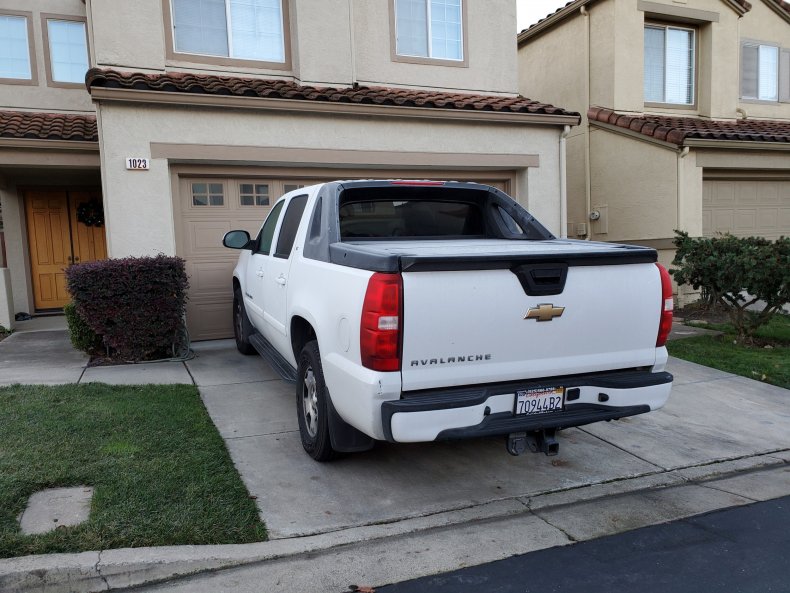 Another wondered how the incident could have happened, writing, "Doesn't sound right. Thought she pulled into the driveway to drop people off? People then get out. To pull up again doesn't make sense to me."
Several similar and tragic incidents involving children being run over by their relatives have occurred recently.
Last week, a family in Tulsa, Oklahoma, lost their 2-year-old son after he was struck by his father, who was trying to park a truck. In a statement released on Facebook, the Tulsa Police Department said that the toddler had run back toward the truck as the father was pulling it into their driveway and did not see him. The child was rushed to the hospital in critical condition, but died overnight from his injuries.
In Texas in late March, a father accidentally ran over his 2-year-old daughter while reversing in a parking garage. She was taken to the hospital in critical condition as well and passed away shortly after.
Sergeant Tom Alonzo with the San Antonio Police Department told reporters at the time, "The family is very grief-stricken. It's just a terrible tragedy and accident."
And in January, a 7-year-old boy in Barry County, Michigan, was struck and killed by his father, who was driving a bulldozer, police said.
The father was driving the bulldozer on the family property while his son rode on a trailer connected to it when the boy accidentally fell off and was run over. He was pronounced dead at the scene, according to the Michigan State Police.
According to KidsAndCars.org, a national nonprofit dedicated to saving children from accidents in and around motor vehicles, at least 50 children are backed over by trucks or cars every week in the United States.
One-year-olds are most at risk. In over 70 percent of these harrowing accidents, a parent or close relative is behind the wheel.
Update 4/18/22, 3:50 p.m. ET: This story has been updated with comments from the Florida Highway Patrol.