An Illinois woman is accused of fatally shooting a man who refused to kiss her during a get-together on Thursday.
The incident occurred when suspect Claudia Resendiz-Flores, 28, was hanging out and drinking with two friends, a couple, at an apartment that she had allegedly just moved into with them. The apartment complex is located in Rolling Meadows, an area located just outside of Chicago.
At one point, Resendiz-Flores asked her friend James Jones, 29, for a kiss, which he declined. He then turned to his girlfriend and began to kiss her, making Resendiz-Flores jealous, Cook County prosecutors alleged at a bond hearing on Saturday, according to the Chicago Sun-Times.
Resendiz-Flores then reportedly became more aggressive and once again asked for a kiss. When Jones said no again, prosecutors said that Resendiz-Flores grabbed his handgun, which had been stashed between couch cushions. An altercation then ensued with Jones attempting to defuse the situation—at which point, Resendiz-Flores allegedly turned the safety off and fatally shot him in the chest.
Jones's girlfriend, who is not named in reports, called 911 and police quickly found the gun once they arrived on the scene.
Prosecutors said that Resendiz-Flores allegedly confessed to authorities and was arrested on a charge of first-degree murder.
At the end of the Saturday hearing, Judge John F. Lyke Jr. ordered Resendiz-Flores to be held without bail. Recently separated from her husband, she is the sole caretaker for her three children.
Courtney Smallwood, the public defender assigned to Resendiz-Flores' case, disputed the prosecutor's assertion that her client had moved in with Jones and his girlfriend, and claimed that she currently lives with her family.
Resendiz-Flores is expected to appear in court again on Thursday.
"Being that Ms. Resendiz-Flores' matter is still pending, we will not be commenting about the facts of the case, as they were presented by the prosecutor during her bond hearing this weekend," Smallwood wrote in a statement sent to Newsweek. "There is clearly more to this story, but at such an early stage in her case, it would be inappropriate to engage in any speculation until further investigations are conducted. We will ensure, however, that she is zealously represented as her case moves through the court system."
Smallwood also emphasized that her client is presumed innocent until proven guilty and that they will be pressing the Cook County State Attorney's Office's burden of proof as the case moves forward.
Late last month in Chicago, a man was shot 17 times and killed outside a hookah lounge on the South Side reportedly due to his excessive spitting during a card game. Cook County prosecutors said that shooter Edward McKissic, 38, is believed to have gotten so frustrated over victim Meshach Richardson's spitting that he followed him outside during a smoke break and allegedly shot Richardson while his back was turned.
McKissic's lawyer rebuked the claims of the prosecutors, claiming that his client opened fire in self-defense. McKissic himself also interjected at one point, saying that "they robbed me," presumably referring to the victim.
In 2021, Chicago has reportedly had more murders than in any other year dating to 1996, according to WBEZ. With 524 murders as of the start of September, the Windy City has surpassed the numbers from the same time in 2020 by 3 percent.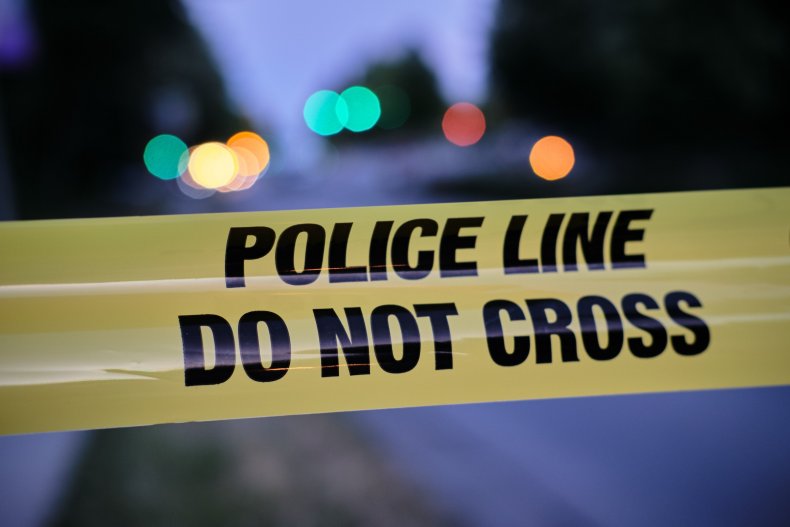 Updated, 10/19/2021, 6:05 p.m. EST: Added comments from the public defender.