A woman got the shock of her life after she left her dog with her parents for a few months and returned to find her overweight pet resembled a "sausage roll."
The owner, Samantha Rocha, shared a clip of her long-awaited reunion with Bandit, an Australian Shepherd, after being away for five months.
The clip, shared to her TikTok account, @mermaidcurlz, last week, has amassed more than 2.5 million views.
Rocha, from Canada, captioned it: "Mental Note: Never leave dog with parents who think love means feeding them every 5 minutes. My poor baby, he's so excited he can't even breath."
The on-screen captions go into more detail, saying: "POV [point of view]: Coming home after 5 months to see my dog gained so much weight and now looks like a sausage roll."
She also added the hilarious hashtag "herecomesausagerolls" to the clip.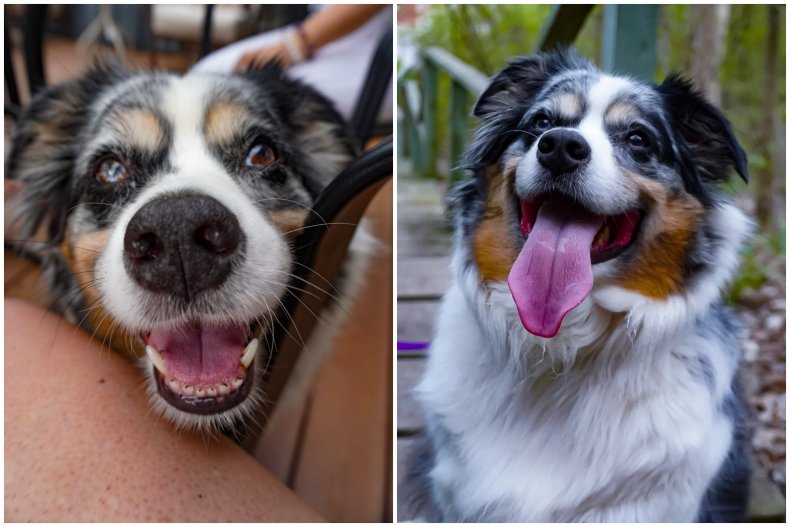 In the video Bandit attempts to bound up some stairs, before going in for some tummy rubs from Rocha, who declares she's blaming "my father" for his size.
She told Newsweek: "I would also say it was mostly my dad who would sneak him food. My dad mentioned that he seemed sad most of the time so I believe giving him food was his way of making him happy.
"When I spoke to my parents, they say he hasn't put on weight, they see him the same as when I left. They spoiled him out of love and seeing him sad. I know they would never do anything to intentional hurt/harm him in any way—their love for him is endless."
She reckons he put on about 2lbs while she was away, adding: "LOL I have him back on a feeding schedule and his snacks are very few and consist of carrots and cucumber.
"As for exercise, we are out for daily 30-to-45-minute walks and when the weather gets better I will be taking him to the lake for frequent swims as it will be easier on his joints."
After the clip blew up, she shared another video showing him before his weight-gain, which racked up more than 500,000 views, saying: "His apple bottom jeans are a couple size larger now."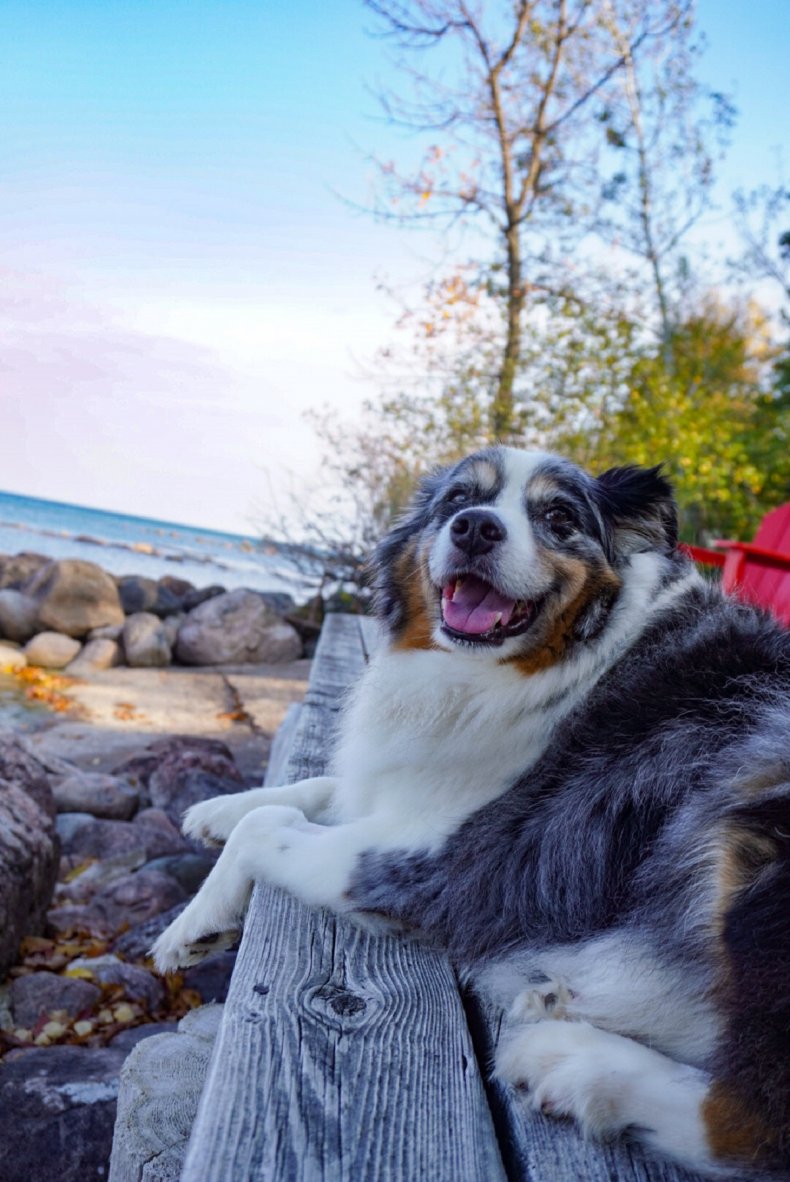 Rocha explained to Newsweek she'd been away since mid-October visiting her long-distance boyfriend in Puerto Rico.
She'd previously left Bandit with her parents for a week, but never this long, adding: "I was soooo excited to be reunited with him again. He is practically like my child (I have none) and we have never been away from each other for this long. I don't think he was expecting me at all, and yes he was very happy to see me. It was a heartwarming reunion. I cried."
Numerous people commented on Bandit's weight gain, as Ivytheborador said: "LOL the way he rolled over! He ate well while you were gone!"
Annina Manella joked: "Lmfao he was struggling to get up those stairs, couldn't get to you fast enough."
K pointed out: "That's how grandparents take care of their grandbabies. MIL did the same to my daughter."
Cin C415 commented: "Same happened with my Yorkshire terrier. Went from 12lbs to 17 after 2 semester away. Before he was running to me, now he's rolling."
Crazy Coley reckoned: "It's always dad tbh."
J Swoosh added: "Your parents said well if we aren't feeding you, we'll feed him. No wasting food."
While Nae acknowledged: "We all gain a lil weight when we visit grandparents too long."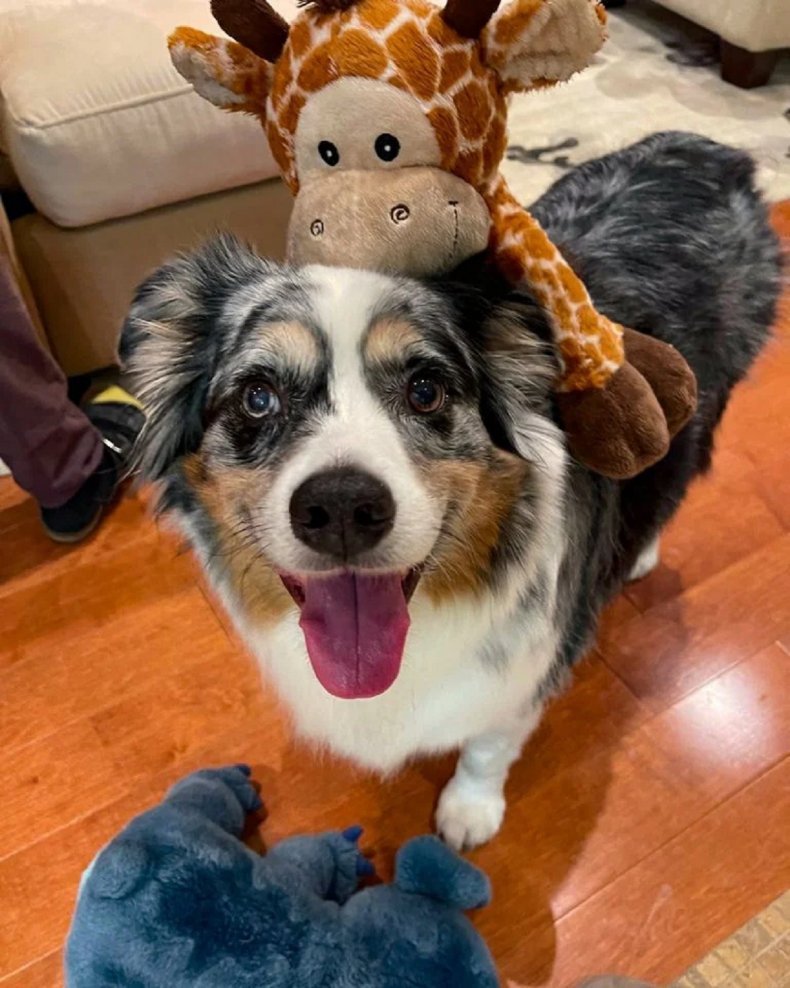 Rocha raved about her beloved pet, saying he loves "people, pets, affection, love and, of course, treats!."
She assured: "Bandit is doing great! Always has a smile on his face and super happy when we go out for walks. I understand that it is not ideal for dogs to put on weight as it can affect their quality of life, and especially since bandit is an older dog, but I believe that we will be able to get that weight off by being consistent with his diet and exercise.
As some people pointed out, weight gain is detrimental to a dog's health, saying excess weight can lead to numerous problems.
Rocha's had Bandit since he was 2 months old, and now 11, she posted snaps from his birthday party last year to Instagram.
She wrote: "Happy Birthday Bandit! Thank you for 10 years of wet nosed kisses, doggy farts, mini panic attack and most importantly, your unconditional love. I don't think anyone will ever understand me the way you do."
According to ASPCA Pet Insurance, Australian Shepherds have an average lifespan of between 12 to 15 years, and weigh on average between 40-65 pounds. Rocha said Bandit was 35lbs when last weighed at the vets.
According to VCA Hospitals, overweight dogs generally tend to live shorter lives than their slimmer peers. Obese canines are at higher risk of developing cancer, heart disease, bladder stones and osteoarthritis.
The website noted: "Obesity shortens a dog's life and makes them more likely to develop disease. But a large, lifetime study of Labrador Retrievers has found that being even moderately overweight can reduce a dog's life expectancy by nearly two years compared to their leaner counterparts. This is a sobering statistic."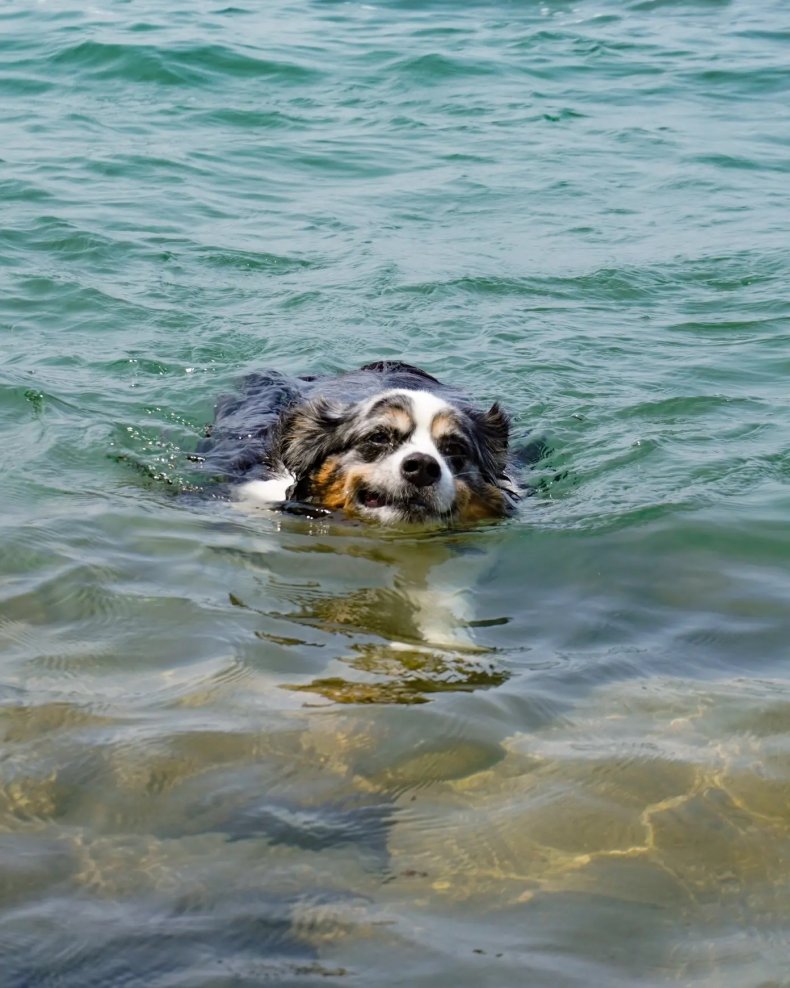 Update 4/22/22, 6:05 a.m. ET: This article was updated with comment, photos and video from Rocha.