Woman Loses Sexual Harassment Case After Coworker Blames Text on Spellcheck
A U.K. woman's sexual harassment claims against her coworker have been dismissed after a particularly racy message was pinned on spellcheck.
Farah Farook brought discrimination claims against Ben Fairbank, her former colleague at Network Rail in Britain, for "unwanted conduct" in 2020. The majority of her allegations referred to text or Whatsapp messages, according to an employment tribunal, which dismissed Farook's case in a report published Wednesday.
In one of those messages, Fairbank wrote, "Ready for your big penetration?"
One minute later, he texted, "OMG, I mean presentation."
Fairbank was referring to a meeting the following day, the report said.
Farook responded in an apparently flirtatious manner, saying as part of a longer message, "Penetration lol what you got on your mind."
That exchange continued, according to the employment tribunal, with "both the claimant and [Fairbank] making references to what might be on [Fairbank's] mind."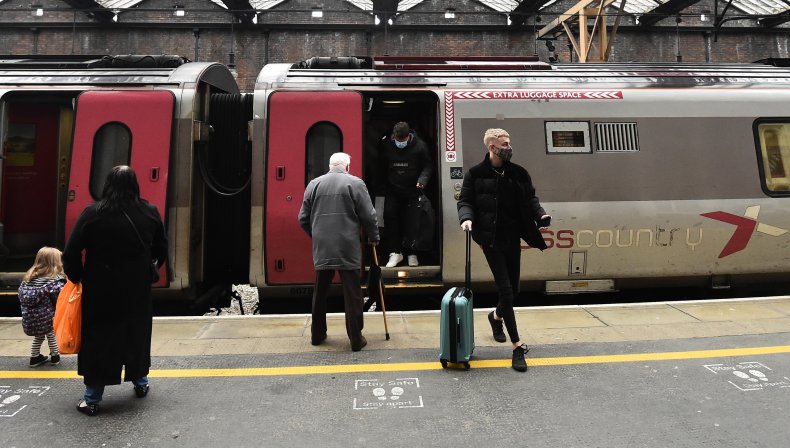 Fairbank also later wrote, "Best off you didn't come [to work] [to be fair], I couldn't be able to concentrate. Penetration. Spell checker set me up there."
The tribunal determined this exchange was contextualized in an out-of-work relationship that developed over "thousands" of messages sent between May and July 2020.
By the end of May, the tribunal said, texts between the coworkers "objectively showed a mutual intensity and at times a flirtatious relationship." Some of the terms used in their messages included "cheeky sod," "angel," "hiya trouble," and "hey lovely," along with various sexual innuendos.
The pair also went out for dinner at least once and met up for food and a movie at Fairbank's house.
The tribunal reported that their friendship fizzled out in July 2020 after Fairbank described frustration with Farook's increased need for help at work. He also claimed to believe that Farook was speaking with her ex-partner at the time.
"The trigger for her raising her concerns was her perception that [Fairbank] was ignoring her work-related requests for help," the tribunal said. "As the tribunal has found, that is
not an accurate perception of events."
Employment Judge Edmund Beever concluded, "The tribunal finds that allegations of unwanted conduct in the Schedule in so far as they refer to text and WhatsApp message are misconceived."
A Network Rail spokesperson told Newsweek, "We take any allegation of sexual harassment extremely seriously and this complaint was thoroughly investigated, but we found no case to answer. The matter was then referred to an employment tribunal that found the same. We have been as fair as we can be and hope that all involved are able to move forward with their lives."
Although Farook's case was determined to be "not well founded," a 2016 survey by the Trades Union Congress (TUC) found that more than half of British women have been subjected to sexual harassment at work.
In the United States, a 2019 Glassdoor study revealed that 61 percent of employees had witnessed or experienced discrimination based on age, race, gender or LGBTQ identity, although only 6 to 13 percent of those who suffered harassment filed a formal complaint.