Woman Loses Toes to 'Fish Pedicure' Gone Horribly Wrong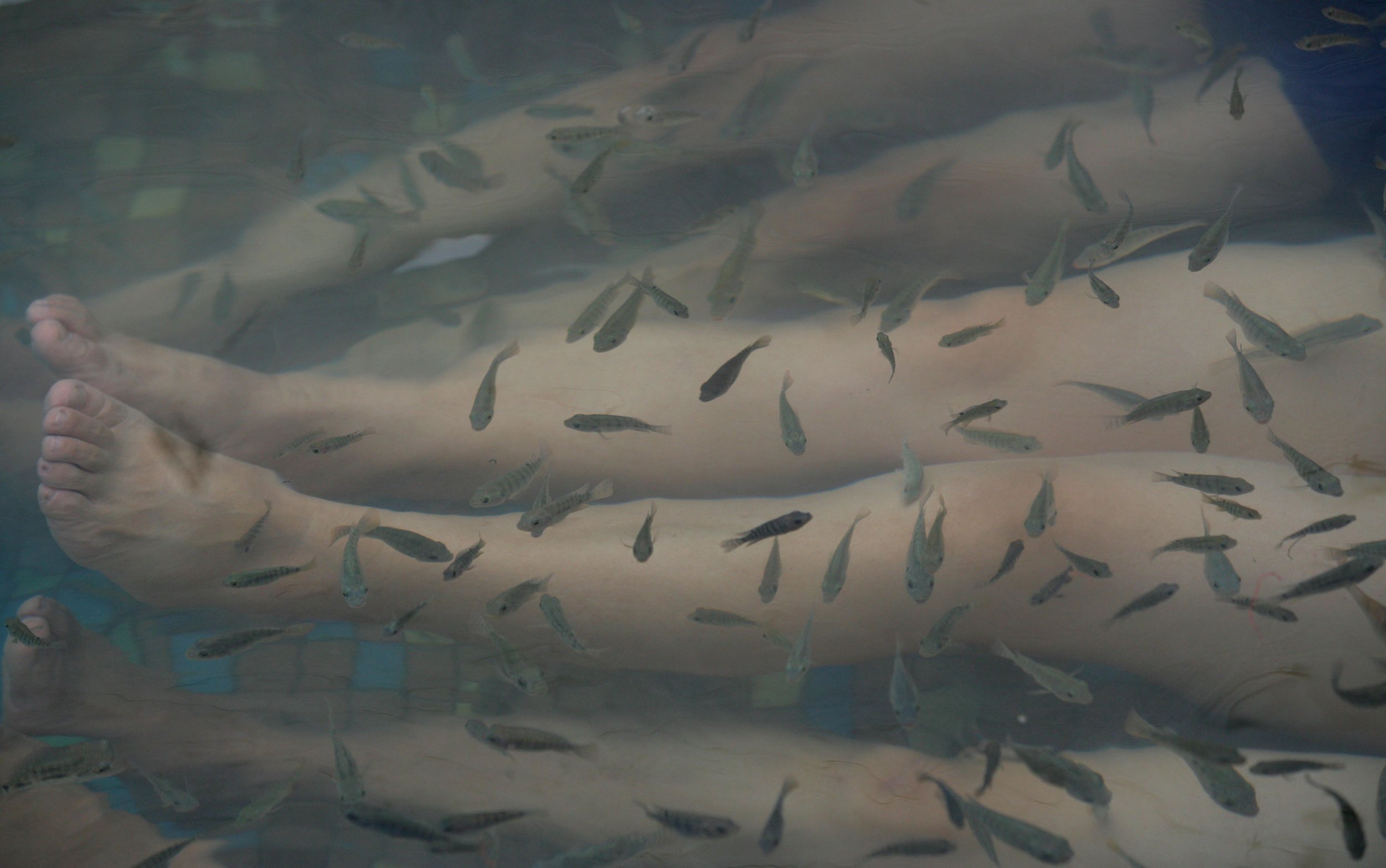 A woman was forced to amputate all the toes off her right foot after getting a "fish pedicure" that went horribly wrong while on holiday in Thailand.
In 2006, Victoria Curthoys, 29, from Perth, Australia, contracted a bone infection in her toes from walking on broken glass. After undergoing treatment, doctors amputated the affected areas, and she made a full recovery, reported the New Zealand Herald.
In 2010, Curthoys traveled to Thailand for a holiday and decided to try a fish spa. The treatment, which has soared in popularity over the past decade, involves placing one's feet in a tank containing hundreds of Garra rufa, a small species of cyprinid fish native to rivers, ponds, streams and lakes in West Asia and Anatolia.
Once feet enter the water, the fish immediately congregate around patches of dead skin to feed, eventually leaving them silky smooth. Fish pedicures are also believed to alleviate the symptoms of eczema and psoriasis.
Unbeknownst to Curthoys, the fish water tank she visited in Thailand was contaminated with a waterborne disease that infected her surgery wounds from four years ago.
When she returned home, she began having lasting fevers and other illnesses. After a year of tests, a doctor eventually diagnosed her with osteomyelitis, a rare and serious condition involving infection of the bone.
Two years later, Curthoy's big toe on her right foot had to be amputated to contain the disease. However, it didn't get rid of the infection fully. The doctors then told Curthoys she had no choice but to remove all the remaining toes on her right foot—a procedure that took five years to complete.
"When I was in Thailand, I decided to use a fish spa. I thought nothing of it as I'd watched the owner set up the system, and it looked very clean, but how wrong I was," Curthoys explained, according to Metro. "I ended up getting another bone infection in my big toe, and it took doctors over a year to figure out what type of bug I had."
She continued, "By the time they'd realized what it was, my entire toe bone had been eaten away, and I'd been suffering from sickness the whole time."
Curthoys last toe was amputated in November 2017. Since then, she has shared images of her feet online to warn others of the dangers of fish spas.
"I can honestly say that my foot has never been as healthy as it is now. Now I can put pressure on my foot," Curthoys said. "At the end of the day I've seen people with far worse injuries and life-altering illnesses, so I consider myself lucky.
"By taking photos of my feet and posting them on Instagram I hope to build more confidence in myself and to have a positive impact on others who might not be happy with how their foot or leg looks after amputation."
Curthoys's story is the latest in a long line of injuries caused by fish spas. The practice rose to prominence at the end of 2010 but has since waned in popularity due to health and animal welfare concerns.
A report released in the JAMA Dermatology journal in July revealed that a woman's toenails fell off after she contracted onychomadesis from a fish pedicure.