Woman Slammed for Complaining She Wasn't Invited to Wedding: 'Entitlement'
A woman has been pilloried online after complaining that she wasn't invited to her partner's daughter's wedding as a guest.
In a viral post on the popular discussion site Mumsnet, user Sn0wWhite shared the story, which has since received over 200 responses.
The user explained: "My partner has a grown-up daughter, and initially he assumed I'd be coming with him to her wedding. Unfortunately, his daughter had other plans. She isn't inviting her mother's partner or her father's partner (me) to the wedding on the logic that she doesn't know where to seat us."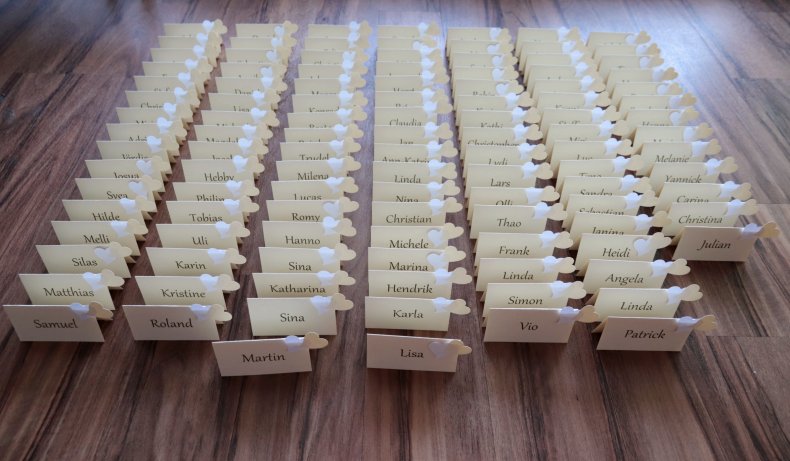 She explained that she and her partner spend a lot of time together, but that he works overseas so they are not always together.
"It is 'her day' and I guess she wants her parents there," said the user: "But still, it's human to feel upset and hurt at being excluded. My partner has expressed his unhappiness to his daughter about this, and we are both feeling sad that I cannot enjoy this important day with him."
Upset at being left out, the woman explained that she felt there was no respect being shown toward her, and she was struggling to feel happy about the situation.
Wedding site The Knot says that 80 percent of couples who married in 2020 reduced their guest count. That trend continued in 2021, with more than half cutting the numbers for their big day. During the first half of 2021, the average wedding size was 94 guests, but as COVID death rates declined the count increased to an average of 110 guests.
The Midwest record the highest guest numbers with an average of 128, while the West region sits at the lowest with an average of 90 guests. While the COVID-19 pandemic had a fast and notable impact on the number of wedding invites being sent out, The Knot reports that the average wedding size has been decreasing since before the pandemic.
Their data finds that the average number of guests has slowly declined since 2007 when it was at an all-time high of an average of 153 guests.
Users on the discussion site overwhelmingly sided with the bride-to-be and slammed the woman for her approach to being left off the guest list.
One user wrote: "Not your day, not your guest list. Will never understand people's entitlement when it comes to weddings," while another said: "She probably just wants a stress-free day hence not inviting either partner. I wouldn't be offended as you haven't suggested you're very close or anything."
"Just let the poor girl have who she wants at her wedding. It's not about you," said another comment on the Mumsnet post.
But one commenter disagreed with the majority and wrote: "I'd be hurt in your position, and I would handle it exactly the way you and your partner are handling it."
In a later comment, the poster thanked users for their responses and agreed she was being unreasonable but wanted to express her feelings. She wrote: "I really want to be seen favorably in her eyes, so it feels like a bit of a rejection. I have said that I will make other plans when he is away attending the wedding. I just wanted to hear from others how best not to dwell on it."
Earlier this week, the internet was divided by a fiancé's "ungrateful" reaction to her engagement ring.