Woman Not Offering Restaurant Discount to Friend Praised Online
A woman has been slammed online after expressing anger at a friend for not handing over a staff discount.
The woman took to popular forum Mumsnet, where she explained that they have been friends for over 30 years and the friend's partner works at a well known restaurant chain "that isn't the cheapest."
She added that the husband gets a 33 percent staff discount at the restaurant, which has to be downloaded by him for use in an email. You can use one of these vouchers every day and have 24 hours in which to use it.
"Tonight i'm taking my partner to this particular restaurant and when she asked what my plans were I told her, and she didn't offer to get me a discount voucher and just said 'have fun.' Now it would cost them nothing to get me a discount voucher," she wrote.
"I used to work in a department store and every time she came in I made sure to serve her and she got 30 percent off," she continued. "This was off beauty, clothes, homeware, even a sofa, so i've saved her a fortune over the years."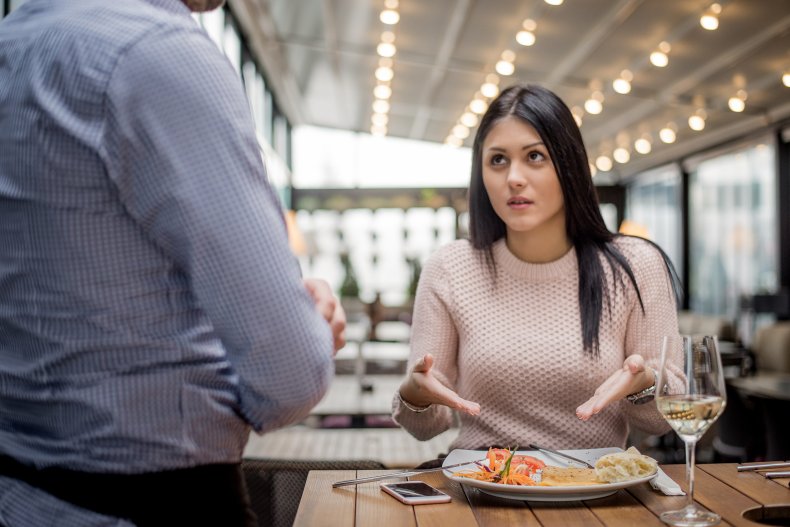 The woman went on to question if she was right in thinking that it was unfair to not be offered a voucher, considering they have "no names or anything" on them, just a QR code.
Money is a large issue that easily comes between friends, research has shown. A survey of 1,000 people by the Bank of America found that money was cited as the fourth largest cause of stress in friendships, only behind jealousy, gossip and disagreements.
The same survey found that three-quarters of respondents said they would end a friendship over $500 while 40 percent said they would end one if the dispute was over only $100.
Despite money being somewhat of a common issue among friends, Mumsnet users were left outraged by the apparent "entitlement" of the poster.
"So because you have consistently abused the perks that are offered to you by your employer by passing on discounts to your friends that she wasn't entitled to, you think that her husband should abuse the perks offered to him by his employer so that you can benefit from a discount that to which you have no entitlement? Why on earth would you think that was reasonable?" asked one anonymous user.
"Just go to a cheaper restaurant if you don't want to pay those prices," added another.
One user noted: " I think you sound very entitled poster. Can you not see that her getting a discount on a meal that she actually attends is a completely different kettle of fish to you going out on a date where she's not invited?"
"Don't worry about it, you were going to go anyway right? So the food and staff are worth full price to you. I'd you were only going there cause you thought you could blag a discount then shame on you," critisized a user.
While it was a less common response, some people did stand with the poster, with one user writing: "Take it as a cheap lesson learnt for the future: Now you know where you stand in your one-sided friendship."
If you have a similar dilemma, let us know via life@newsweek.com. We can ask experts for advice, and your story could be featured on Newsweek.