'Stealthing' Woman Who Poked Holes in Man's Condoms Sentenced
A woman has been found guilty of sexual assault in Germany in a reportedly historic legal case that involved a woman poking holes in her sexual partner's condoms.
The case, as reported by German media outlets, involved a 39-year-old woman and a 42-year-old man who became involved in a casual "friends with benefits" sexual relationship after meeting online at the start of 2021.
The two met one another several times, and the woman developed deeper feelings for her casual partner.
However, he had indicated that he was not looking for a serious relationship.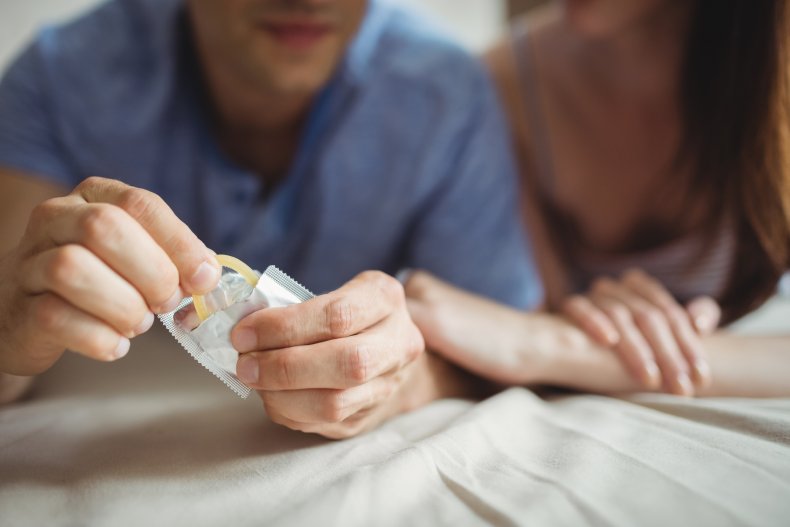 The woman decided to secretly poke holes in the man's condoms that he kept at his bedside table in an effort to get pregnant, German newspaper Bild reports.
The woman did not become pregnant despite the condoms being damaged, but later told the man that she believed she had in fact become pregnant, whilst also confessing to what she did.
The man pressed criminal charges.
Prosecutors agreed that a crime had taken place, but were not sure how to charge the woman. The judge considered whether the case could be one of rape, but later decided on a charge of sexual assault after reading about "stealthing" in case law, according to news outlet DW—though some argue that "stealthing" is indeed rape and has been considered as such elsewhere.
"Stealthing" is a term that describes the act of a man removing his condom during sex without the consent of their partner.
The woman was handed a six-month suspended sentence by Judge Astrid Salewski, who said, according to DW: "No means no here as well."
Salewski reportedly described the case as having made "legal history." However, such incidents have precedent in other countries.
In 2020, a man who used a pin to puncture his own condom before having sex with a woman was sentenced to four years in prison for rape by a U.K. court.
Cases of sex being non-consensual on the basis of whether or not contraception is used have been a topic of discussion in recent years, such as in aforementioned "stealthing" incidents.
"If someone consents to a specific sexual act with you using contraception, and you change the terms of that agreement mid-act, then that's a sexual offence," Katie Russell from the charity Rape Crisis told the BBC in 2017.
Russell added that she did not like the term "stealthing" which she felt "sounds relatively trivial … for something that's unacceptable and actually an act of sexual violence."