Woman Raised With Siblings in 'House of Horror' Became TikTok Sensation After Rescue
Jordan Turpin was just 17-years-old when she escaped her abusive parents and helped police rescue her 12 siblings. For most of their lives, Jordan and her siblings were held captive inside their California home.
Now 21, Jordan is attempting to live life in the real world, which includes posting on her now-viral TikTok account.
On the popular app, Jordan boasts more than 452,400 followers and 2.4 million likes on her videos. Going by the username @beth_b_20, Jordan wrote in her bio that she loves helping others, dancing, and writing songs.
Jordan became well known after she and her older sister Jennifer were interviewed by Diane Sawyer for the ABC special Escape From a House of Horror. In the special, Jordan and Jennifer talked about the brutal conditions they faced for most of their lives.
Jordan said she had never used a phone before and didn't even know what a sidewalk was. She also explained that she and her siblings were starving, beaten, and some were shackled to their beds.
"I was amazed by the two young women I met," Sawyer told Newsweek about Jordan and Jennifer. "They are two beacons who created their own light in the darkness."
A few days before Christmas, Jordan posted a video thanking her viewers for their support. Her video received 1.8 million views and more than 7,000 comments.
"I just wanted to pop on here really quick and say thank you guys so much for all the love and all the support. It means so much to me," she said in the video.
Jordan also thanked people for donating to her family's JAYC Foundation. The JAYC Foundation provides services and support to families suffering from a severe crisis or life interruption.
According to the Turpin donation page, many of the Turpin siblings are not under the care of a guardian or foster parent and need help surviving day to day.
Jordan also posts updates on her TikTok keeping her followers informed on her and her siblings' lives.
"I do see my siblings very often and I love them so much," she explained in one video. "We're not in the best living situation right now but we do have a roof over our head and we have a way to get food and we are all very thankful for that."
In the comments of her video, many users wrote that their county "failed" them and that donations are important to help them start living normal lives. Others suggested that Jordan make a YouTube channel to raise more awareness about her family's situation.
"Maybe try to make a YouTube and vlog about your story and your everyday life," a TikToker with 11 million followers who goes by @queenstaralien wrote in the comments. "I'm sure u will blow up on there & make bank."
Other comments also praised Jordan for her positive attitude after enduring such horrific trauma.
"What we are witnessing is one of the greatest stories of survival AND healing in modern history," one user commented. "Jordan is my new favorite hero!"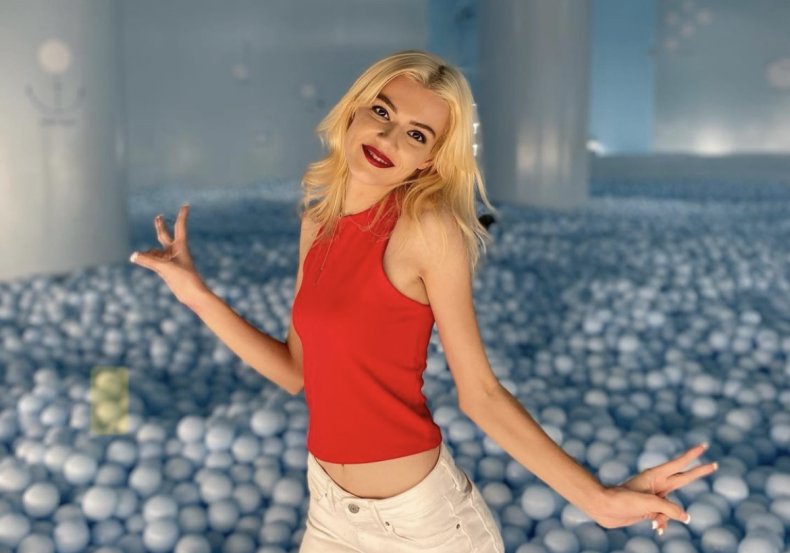 In November, after an ABC investigation found several county failures, a social services system in Riverside County, where the Turpins lived, was charged for failing to help the siblings transition to new lives, the Associated Press reported.
The investigation found that after the siblings were rescued and placed in county care, some of the siblings faced alleged assault and child abuse. Riverside County then launched an investigation into some of the assertions they received from a few Turpin children about their care.
During the November interview, Jordan and her sister mentioned that they receive little money for food and housing.
Riverside County District Attorney Mike Hestrin told reporter Diane Sawyer that some of the siblings were living in "squalor" and have been re-victimized by the system.
Newsweek reached out to Jordan Turpin for comment.