Woman Said She Was Invoiced After 'Unsuccessful Date,' Sparking Debate
A woman said in a viral video that she was asked by her date to pay for her share of dinner after she told him she was not interested in going out with him again.
TikTok user @fifihopes posted the video on September 5, and it has since been viewed more than 100,000 times.
In the video, she said that she initially offered to pay for her share of the date while they were at dinner together, but he insisted on paying himself.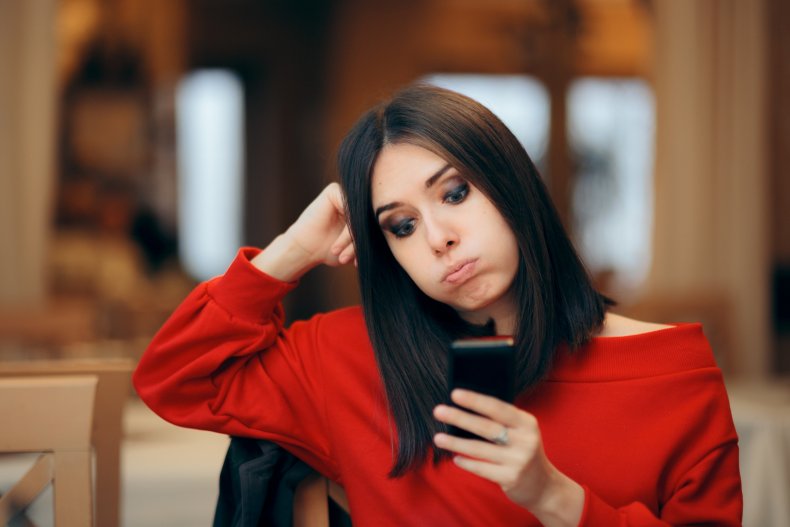 Who Should Pay For The Date?
According to the Harvard Business Review, it is best for a couple out on a first date to check in with each other on how they prefer to handle the bill.
"Don't, whatever you do, jump in and insist you pay, thinking you are being chivalrous—this can often be read as arrogance," the article read. "You should also steer clear of either assuming that your date will pay, or that they know your financial situation (or you theirs)."
A study conducted in 2019 by the online dating service Elite Singles revealed that about 62 percent of men believe that men should pay for the first date, while 46 percent of women believe that men should pay for the first date.
'Weird Questions'
In her video, @fifihopes said she went to dinner with her date but had a feeling she was not interested in getting to know him further, particularly after he asked her some uncomfortable questions.
"When was the last time you had sex? When was the first time you had sex? Would you be open to a casual fling if someone were to propose it to you?" she recounted him saying.
She said he got "aggy" when she told him she had plans to meet with a friend after dinner, so she extended the invitation to her date to join them.
By the end of their night together, @fifihopes said she definitively knew she did not want to go out with him for another date.
"After the night, he messaged me, being like, 'We're going to see each other again,'" @fifihopes said. "And I said, 'Sorry, I'm not feeling it.'"
She then showed a message she said was from her date. In the message, he asked her what a romantic connection looked like to her, and when she did not respond, he appeared to have sent her an invoice.
@fifihopes was stunned and asked viewers if they would pay the invoice themselves.
"Don't offer to pay, then," she said. "Be that guy who wants to split the bill. That's fine, and suck it up if you do pay and the girl offered, and then you don't get what you want. That's my opinion."
In a follow-up video, which was viewed more than 480,000 times, @fifihopes showed the invoice she received.
"What you're looking at here is an invoice I received after an unsuccessful date, as it reads above under 'project,'" she said as the payment request was displayed on the screen.
The request asked for £29, which converts to about $33 USD.
"He said it's not the matter of money, it's the principle," she said.
The Debate
The matter sparked a debate between viewers, some of whom supported the request.
"I mean £29 is 3 hours of work for some [people]," a viewer wrote. "The date is already a waste of time no reason he should have to pay £29 for your food and drink."
"Yes, he's absolutely entitled to this," said another.
"You should pay, when he insisted on paying at the time you should have made it clear you weren't interested in romance and split the bill," one TikTok user said.
Others, however, sided with @fifihopes.
"If this is what's left then I'd rather be single," a viewer wrote.
"Absolutely do not pay," another viewer commented. "You offered at the time."
"Nah you can't invoice someone in retrospect because you didn't get what you wanted out of the situation," another said.
Some suggested that @fifihopes send her date an invoice of her own.
"Send him an invoice for your time spent and any products you used getting ready for the date," one viewer said.
Newsweek reached out to @fifihopes for further comment.
Other stories about dating have previously gone viral.
A woman shared the misunderstanding she had about her date's job in a viral video. One man received support for paying for his own meal before leaving during a blind date, as outlined in a viral Reddit post.
Another woman said in a viral Reddit post that she went out on a date who later stole her expensive perfumes.