Woman Saves Thousands Traveling From U.S. to Turkey For Cheaper Root Canal
One woman recently traveled across the ocean for a cheaper surgery that was topped off with a mini-vacation.
The woman, Delia O'Malley, lives in Atlanta and posted a TikTok video on May 15 detailing how her dentist quoted her $3,099.16 for a root canal and two fillings– "and that is with my insurance," she added.
Instead of shelling out the cash at her local dentist, she flew overseas to Izmir, Turkey. O'Malley said she went to Dental Cosmetic Kusidasi and would "highly recommend" them to anyone for the price and professionalism.
The video, which has been viewed 1.7 million times, details the costs associated with her seven-day excursion to Turkey, including $160 for a root canal, $200 for an all-inclusive hotel, and $807 for the flight.
The video concludes with a view of the water, with overlay text saying that the entire trip cost her $1,167 in total. Or, as she put it, "still cheaper than $3,099."
"What even is the point of insurance in the U.S.?" one user commented.
Another user quoted famed comedian George Carlin, who was the subject of a two-part documentary directed by Judd Apatow and recently released on HBO: "It's called the American Dream because you have to be asleep to believe it."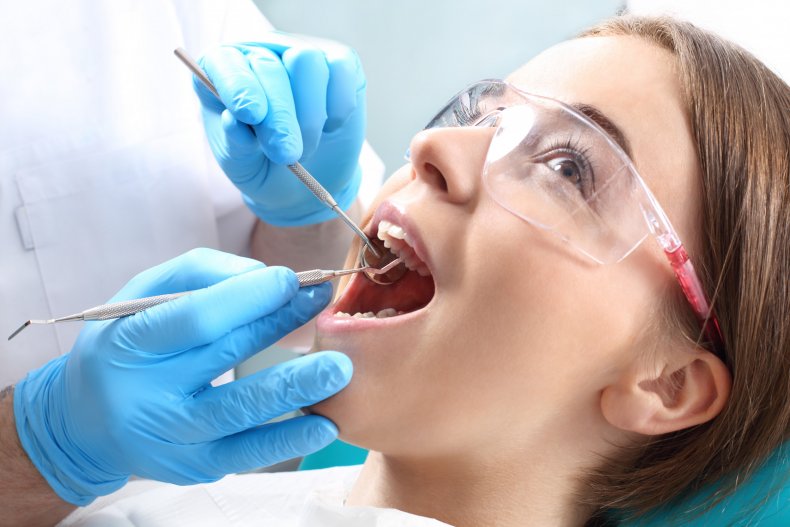 The American Dental Association released data from 2015 detailing how Georgians self-reported their oral health, attitudes and dental care based on income level and other factors.
One in four adults statewide reported their mouth and teeth as being in "poor" condition, with low-income adults more prone to experiencing problems–notably some sort of pain.
And among those surveyed who had not visited a dentist in the previous 12 months, 74 percent of respondents said the reason was cost. That was nearly 50 percent higher than the second-highest response of general fear of the dentist.
The American Medical Association Journal of Ethics, in an article titled "Time for Dental Care to Be Considered Essential in US Health Care Policy," dissects how improvements in U.S. oral health varies by age, income and racial or ethnic group.
Working-age adults and seniors, as opposed to children, were more likely to face financial barriers to dental care. In 2015, 10-12 percent of U.S. children were uninsured compared to 28 percent of working-age adults and 62 percent of seniors. Dental insurance for children increased 15 percent between 1996 and 2015.
Gallup polls asking Americans how much they personally worry about the availability and affordability of healthcare consistently have shown over half the country being worried a "great deal" dating back to March 2001.
And in that same timespan, most Americans felt "very dissatisfied" with the availability of affordable healthcare.
Estimates from the 2021 National Health Interview Survey revealed that about 30 percent of Hispanic adults in the U.S. did not have health insurance coverage in 2021.
That is likely why many TikTok users admitted to also traveling to other countries for dental procedures.
One user said they were quoted $5,500 for a root canal and crown, instead opting to book a ticket to Mexico for a much lower price. Another user said they paid $30 with their insurance in Japan. One said they paid $200 in Poland "and it's done better."
Newsweek reached out to O'Malley for comment.