Judd Apatow Still Looks to George Carlin in Times of Crisis
The world needs George Carlin and his comedy now more than ever, according to Judd Apatow, the creator of a new documentary about the late comic legend.
Carlin's career, the highs, the lows, the controversies and the victories are all explored in the new two-part special George Carlin's American Dream. Apatow and Mike Bonfiglio co-directed the documentary, which will air across two nights on HBO this Friday and Saturday.
Apatow is a prolific filmmaker whose credits include Freaks and Geeks, Superbad, Knocked Up, The King of Staten Island, and most recently The Bubble on Netflix. He's also an author who's just released a sequel to his comedy conversations book Sick in the Head.
Speaking to Newsweek, Apatow discussed the comedy landscape, cancel culture, and why Carlin continues to be the defining voice on a range of issues.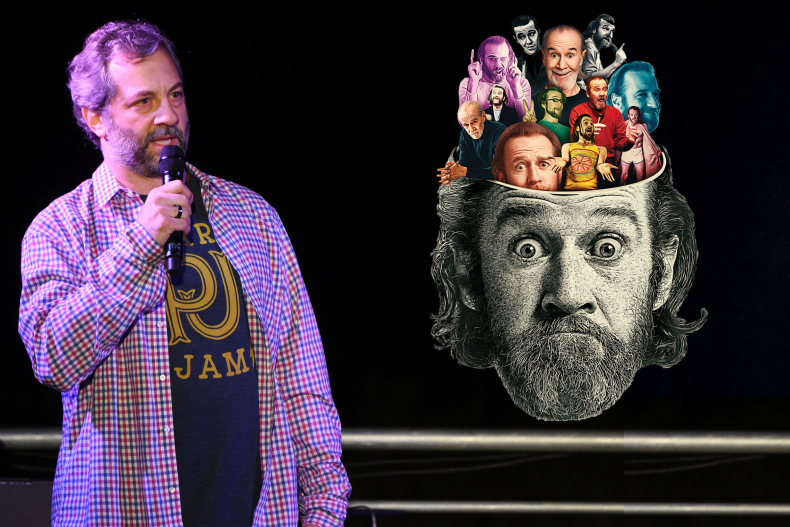 Why we need George Carlin now
"George Carlin's critical thinking was like inserted into me and hundreds of other comedians. It became the software for how we looked at the world," Apatow told Newsweek.
The documentary delves into the different stages and evolutions of Carlin's career, and Apatow says he became a fan during the second stage in the mid-70s. "I was listening to a lot of his routines about growing up and going to Catholic school, also breaking down words and talking about cursing."
Carlin's "Seven Words You Can Never Say on Television" routine, from his 1972 comedy album Class Clown, is still heralded today. Routines like this from Carlin spoke to his ability to tell "the truth," something that resonated with a then-adolescent Apatow.
"Your parents won't tell you the truth. He used to say, 'parents don't teach people to challenge authority, because they are authority' and you should teach kids to be critical thinkers."
Apatow added: "That was an important lesson as a little kid that you weren't getting from anybody else."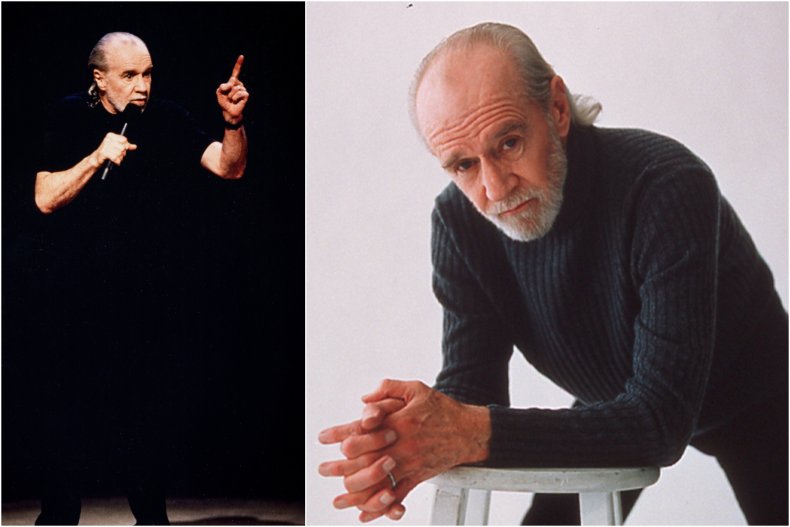 Looking at comedy over the decades, there are countless examples of comedians or sitcoms that wouldn't get aired today. Outdated material, tired stereotypes and offensive ideas were broadcast for years—but Carlin was ahead of his time, and in some ways, is still ahead of ours.
Carlin's work stands up in a way that no other comedian from that time period does, according to Apatow. "It's remarkable that his thoughts are so deep and carefully crafted, that we look at routines that he told 30 years ago, and they're the defining pieces of comedy about issues like Roe v. Wade, in America," he said.
"He's really the only one that when a war happens, or people are questioning financial business control of the government, or dark money or Big Pharma. He's the one who has the defining routine about those issues."
Like all good artists, it can be argued that Carlin was unappreciated in his time. His comedy is certainly appreciated now, as proved by the relevance of his work and the number of modern-day comedians who contribute to George Carlin's American Dream. It features the likes of Bill Burr, Chris Rock, Patton Oswalt, Bette Midler, Jon Stewart and more.
"So his stuff, it's not only holding up in a weird way, it's getting better and more important, because when he said a lot of these things, people didn't take it seriously."
Apatow continued: "[Audiences] thought he was being too dark. Things have actually gotten worse than the things that he warned people about. [He] really turned out to be correct."
Would George Carlin be 'canceled' today?
Stand-up comedians often court controversy. However, in 2022, the conversation surrounding the profession has shifted somewhat in light of Will Smith slapping Chris Rock and Dave Chappelle being tackled to the ground at the Hollywood Bowl.
As a comedian who often said things that upset the status quo, does Apatow think Carlin would have been at risk of the same treatment?
"I think that he would have said what he wants to say, and I don't think he would be concerned about blowback, he never was," Apatow said.
Continuing along the vein of comedy today, the director added: "The rules are changing, and they have been different in every decade. It's a comedian's challenge to get their thoughts and ideas across in a way that's funny and entertaining, but also understands the times and their audience.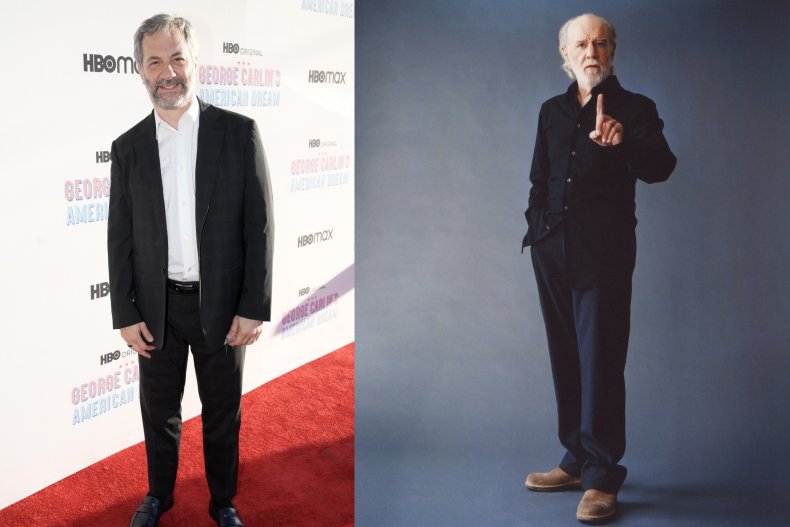 "It's an art to figure out how to express yourself. And I don't think these challenges are so difficult that comedians can't get their ideas across. Most comedians are doing really well, there's not a lot of comedians sitting at home out of work."
Today's narrative perpetuated by angry Twitter users and certain news outlets is that cancel culture will prevent comedians from saying what they want. Apatow disagrees with this concept.
"The whole idea that cancel culture has destroyed comedy doesn't really make any sense. There's a lot of specials out there. There's tons of people on tour, and everyone seems to be doing very well."
He continued: "The entire country argues about everything. So why wouldn't they be mad at comedians who speak their mind? Anything you say, half the country violently disagrees with you. So it is impossible for a comedian not to be pulled into that."
Sicker in the Head
Apatow continues to create output at an alarming rate. In 2022 alone, he's already released a Netflix movie and the new Carlin documentary; additionally, he is producing an upcoming gay rom-com written by Billy Eichner. He also launched a book in March.
Sicker in the Head: More Conversations About Life and Comedy is a follow-up to his 2015 book Sick in the Head: Conversations About Life and Comedy. The sequel features extended conversations with David Letterman, Lin-Manuel Miranda, John Cleese, Kevin Hart, Hannah Gadsby, Sacha Baron Cohen, and many more.
While he started work on the follow-up before the pandemic, the lockdown allowed Apatow an opportunity to corner some of his targets.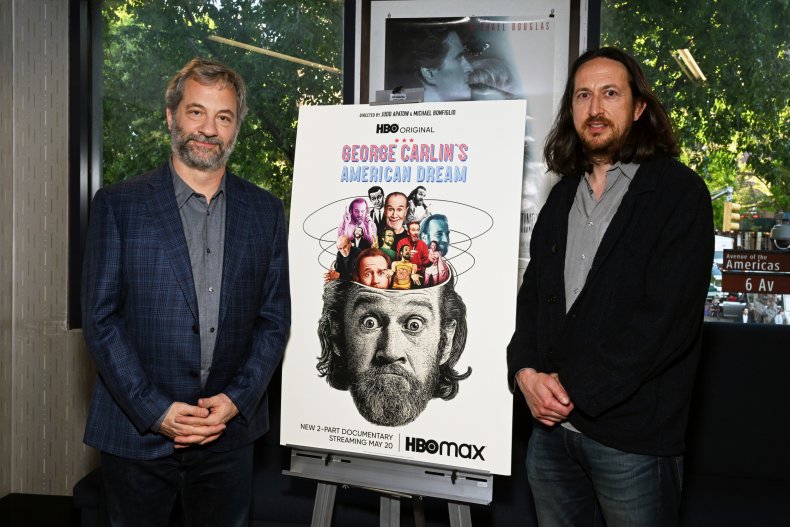 "I realized that most of the people I wanted to talk to were home with nothing to do. So I worked up the courage to ask people that in normal times, might be too busy to do an interview with me."
He added: "They can't tell me they're on a set right now. And it was also an interesting time to do interviews because people were in a very open raw vulnerable place thinking about their lives and their journeys and so the interviews are very intimate."
Apatow acknowledges that he tried to add more diversity to his conversations within Sicker in the Head.
"I talked to new diverse voices and comedy people like Ramy Youssef, Mindy Kaling, Amber Ruffin, Margaret Cho, Bowen Yang. It was important to have conversations around the time of the George Floyd protests, about the journey."
He said that he didn't realize initially that "the system was built to let me in," which obviously wasn't the case for the comedians he listed.
"They didn't see themselves on TV. They weren't represented and their journey to break in was much different. I was very interested in what they think the job of comedy is right now, with all that's happening in this country," Apatow said.
Hear more from Newsweek's conversation with Judd Apatow on Friday as he discusses cancel culture and Elon Musk's purchase of Twitter.
George Carlin's American Dream will air on HBO with Episode 1 airing at 8 p.m. ET/PT this Friday and Episode 2 at the same time on Saturday. Both episodes will be available to stream on HBO Max beginning on Friday.