Will Smith Slap Defenders Led to Chappelle Stage 'Attack'—Fans
Less than two months after Will Smith stormed the Oscars stage and slapped Chris Rock over a joke, fellow comedian Dave Chappelle has been reportedly attacked onstage during a show.
Footage has emerged this morning of a person apparently tackling Chappelle during his stand-up set at the Hollywood Bowl in Los Angeles on Tuesday evening at the Netflix Is A Joke festival.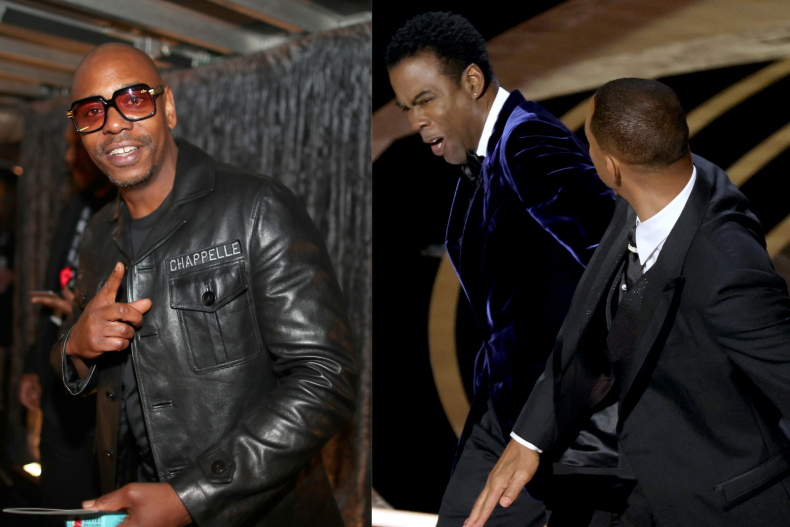 According to one eyewitness, Rock went on stage and asked, "Was it Will Smith?" prompting laughter from the crowd.
In a moment that completely overshadowed this year's Academy Awards, Smith struck Rock in the face onstage at Hollywood's Dolby Theatre, after the comedian cracked a joke at the expense of his wife, Jada Pinkett Smith. Smith then shouted from his seat that Rock should "keep my wife's name out your f****** mouth."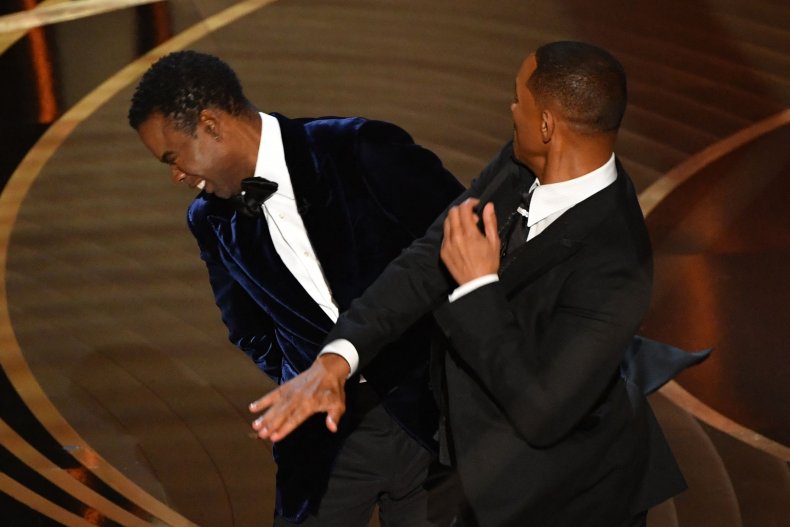 The incident dominated entertainment news cycles for weeks, divided comedy fans and resulted in Smith being banned from the Oscars for 10 years.
Now this latest incident involving Chappelle has drawn comparisons to the Oscars slap and reignited the discourse surrounding comedians and their safety.
A number of commentators on Twitter today are blasting defenders of the Smith incident, saying that it led to Chappelle being tackled.
"Everyone who defended Will Smith owes Dave Chappelle an apology. You know who you are," reads one tweet.
While another added: "Someone tried to Will Smith Dave Chappelle. Stop attacking people at their workplace and you won't end up looking like a pretzel."
Another added: "Well whoever it was that rushed the stage and attacked
@DaveChappelle tonight... I hope he got his a*** handed to him. F****** Will Smith, you cuck m**********. Look at what you've done."
NFL athlete Marcellus Wiley tweeted: "Leaving Dave Chappelle show and some foo ran on stage and just tackled him hard as funk on some Will Smith BS!"
Meanwhile, another person tweeted: "They said Will Smith was gonna encourage people to attack comedians and Dave Chappelle just discouraged them."
Chappelle himself has been embroiled in controversies of his own and has been heavily criticized for his trans jokes on his Netflix special which prompted a staff walkout at the streaming giant and calls for a boycott late last year.
After a man appeared to try to tackle Chappelle onstage the comedian quipped to the audience, "It was a trans man," in a move that has prompted outrage on social media today.
There is no information confirming the person's gender identity at this time.
Several eyewitnesses and audience videos have shared reports and footage of the incident, while the Los Angeles Police Department confirmed to KABC that they responded to an incident at the Hollywood Bowl last night where a man who was reportedly armed with a gun and a knife was taken into custody. Newsweek has reached out to the LAPD for comment.
Chappelle continued the show after the attacker was removed from the stage and was supported by a number of celebrities who were present, including Chris Rock, who made a Will Smith quip to the audience.
The attacker was swiftly apprehended and footage shows Chappelle continuing his set afterward, and joking that he "stomped" the man in self-defense.
"I've been doing this for 35 years—I just stomped a n— backstage," he said. "I've always wanted to do that."